L'Orfeo
A magnificent new production of the Monteverdi classic…the Portland production counts as my third Orfeo I've heard in less than a year, and it was my favorite–a tall order when you consider the competition. L'Orfeo was light, bright and breezy with a ton of brilliant ensemble and solo singing.
Cleverly staged, and well sung and conducted, the opera was a good choice for Artistic Director Mattaliano to begin with. Expect to see this company staging more high-quality operas with up-and-coming singers. OREGON ARTSWATCH
Inventive and colorful…a new production by Chas Rader-Shieber deftly tempered with a bit of humor, adding a refreshing breeze to the storyline. This retelling of the Greek legend offered an outstanding cast, led by baritone Conor McDonald. MUSICAL AMERICA
The new company fills a needed niche in Portland's classical music scene, and offers Mattaliano a chance to create a new model for an arts form that needs a fresh approach.
Producing in Portland State University's acoustically sublime, 475-seat Lincoln Hall allows Mattaliano to offer more intimate, sonically superior experiences unavailable in the massive Keller.
It's another great way that OrpheusPDX, while staging the first great work from opera's past, is also looking toward opera's future. THE OREGONIAN
The Fall of the House of Usher
After seeing the terrific L'Orfeo earlier this summer produced by the new opera company, OrpheusPDX, I expected the best from their second production, The Fall of the House of Usher. And I got the best.
Poe writes about a crack in "the house," but in this production, the crack is Roderick's split life, and the music makes it all the more haunting. Several aspects of this opera—the film, the long silences, the lack of ensemble singing, the dialogue at the beginning—pushed the piece firmly into the realm of theater.
Beautiful and uncanny… OrpheusPDX closes its inaugural season with chills and goosebumps.
The opera marked the end of a successful season for OrpheusPDX. Reflecting time periods centuries apart, and different cultural influences, both operas were utterly engaging. You could've heard a pin drop at either one. OREGON ARTSWATCH
A fresh interpretation that successfully blurred the lines of repressed sexuality in a new production for Portland's nascent opera company, OrpheusPDX.
Poe's macabre tale, set in operatic form by Glass in 1987 with a libretto by Arthur Yorinks, closed the company's inaugural season, drawing a near full house to Lincoln Performance Hall on August 25.
The opera marked the end of a successful season for OrpheusPDX, and in the post-performance Q and A, General and Artistic Director Chris Mattaliano sounded as if it was full-steam-ahead for next year. MUSICAL AMERICA
Orpheus PDX's opening season not only proves the company's artistic worth, but also the viability and in many ways superiority of Lincoln Hall as a fertile ground for chamber opera. OREGON ARTSWATCH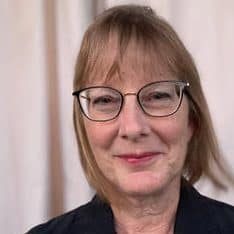 Marjorie Anderson
The Fall of the House of Usher: Assistant Stage Manager
Marjorie has worked for many years in opera, dance, and theater, including Portland Opera, Oregon Ballet Theatre, Oregon Children's Theatre, Lucinda Childs, and Laura Dean Dancers and Musicians. She is also a Teaching Artist with the Right Brain Initiative and is Resident Designer at Grant High School.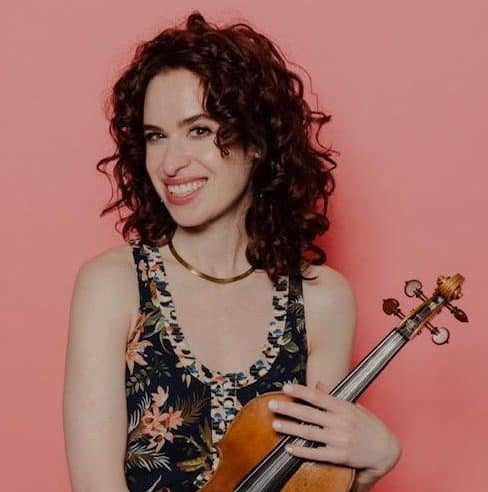 Lucia Atkinson
L'Orfeo & The Fall of the House of Usher: Violin
Lucia Atkinson is a Portland-based freelance violinist who enjoys performing everything from chamber music to rock concerts. She is a tenured violinist with the Portland Opera and a frequent performer with the Oregon Symphony, with which she has served two seasons as acting member. She is a founder of the duo Fifth Mirror, and regularly performs with ensembles ranging from jazz to new music to ballet. She has recorded on five Oregon Symphony albums, as well as on records such as Music for Jazz Quintet and Strings with the Barry Deister Quintet, Dick Titterington's jazz album To Those Who Have Gone Before, and The Decemberists' album Her Majesty the Decemberists. She has performed several live shows for All Classical KQUAC FM in Portland, and spent many summers playing with various ensembles including the Oregon Bach Festival, the Astoria Music Festival, Summerfest and the Sunriver Musical Festival. In addition to performing with established organizations in town such as the Oregon Ballet Theater, Third Angle New Music and 45thParallel, she also has enjoyed playing with touring groups of all different genres, such as Belle and Sebastian, Dessa, and Weird Al. Lucia holds a Bachelor of Music from Rice University where she studied with Sergiu Luca, and a Master of Music and Artist Diploma from SUNY Purchase, where she studied with Laurie Smukler. She is an instructor of violin on the faculty at Lewis & Clark College.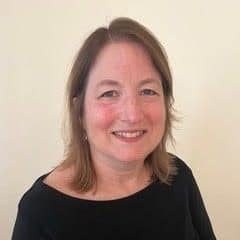 Margaret Bichteler
L'Orfeo: Violin & Concertmaster
Violinist Margaret Bichteler is currently concertmaster of the Portland Opera Orchestra. Trained in the Suzuki Method, she also maintains a teaching studio in Southeast Portland. Margaret received her BM and MM from Indiana University, including a Performer's Certificate for her Master's recital. Her teachers included Franco Gulli and Yuval Yaron. She was a member of the Oregon Symphony from 1988-1989 before winning a position in the San Francisco Symphony, where she played for ten years. Now enjoying a more varied lifestyle, she is married to OSO clarinetist Todd Kuhns, and together they have three children.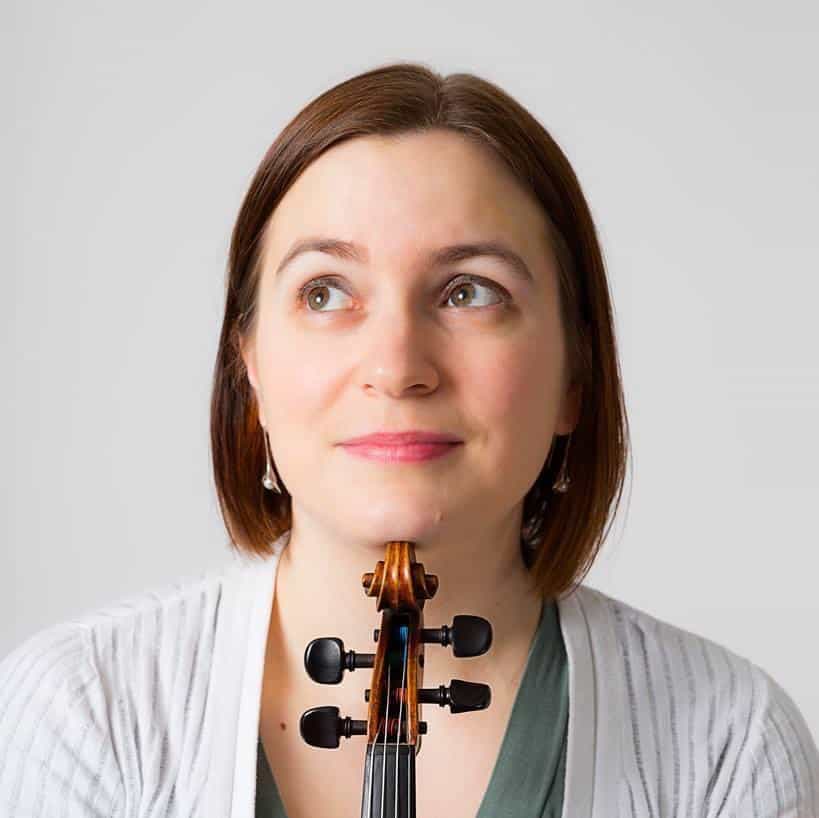 Casey Bozell
The Fall of the House of Usher: Violin & Concertmaster
Charismatic violinist and presenter Casey Bozell offers performances and music experiences which engage and inspire audiences across the Pacific Northwest. Her bold and colorful playing "draws out strong emotions" (The Linfield Review) and casts new light on traditional repertoire. As a presenter, Casey shares a magnetic enthusiasm for music which, when coupled with her approachable and cheerful personality, widens and deepens audiences and their connection to classical music. Casey is the concertmaster of the Newport Symphony and is also a member of the Portland Opera Orchestra and Oregon Ballet Theater. Recent solo engagements include appearances with the Newport Symphony, Beaverton Symphony, Linfield Chamber Orchestra, and the Central Oregon Chamber Orchestra, as well as guest artist recitals at the University of Northern Colorado, Eastern Oregon University, and Linfield College. An adept chamber musician, Casey is a founding member of the Hammers and Bows piano trio and Element String Quartet.
Committed to exploring new possibilities for her instrument within the context of what it means to be Oregonian, Casey has commissioned six new compositions by talented local composers. Among her world premiere performances are compositions by Thomas Barber, Amelia Bierly, Douglas Detrick, and Nora Ryan. Her series of classical music performance/presentations, "Casey on Classical," offers a fast and fresh new take on the concert experience, combining entertainment with education and audience-centered design for maximum delight. These fascinating shows cover a wide variety of intriguing topics cherry-picked from the world of classical music, and broken down in inventive, relatable ways. As the Newport Symphony News noted, "Her enthusiasm was infectious…(and she) had no difficulty holding my attention."
Casey is the host of Keep Classical Weird, a new podcast exploring the kooky and bizarre stories in the world of classical music. New episodes are available every Friday, and can be downloaded at www.keepclassicalweird.com or wherever you find podcasts.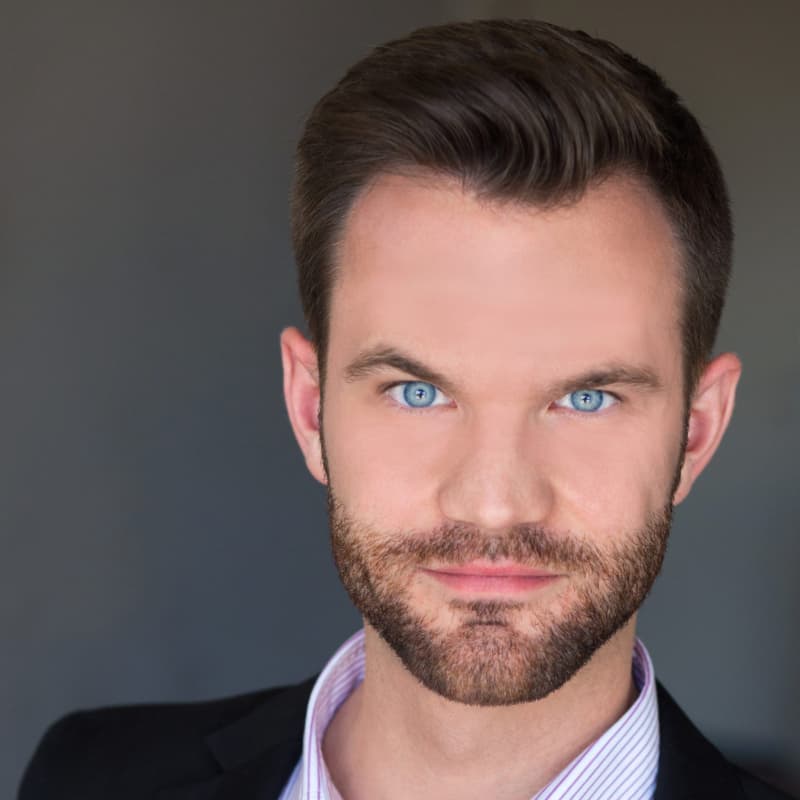 Steven Brennfleck
L'Orfeo: Apollo & The Fall of the House of Usher: Roderick Usher
Praised by the New York Times as a "stand out" performer, tenor Steven Brennfleck has been consistently acknowledged for his consummate artistry, vocal flexibility, and moving interpretations on the operatic and concert stage. He has received recognition from Classical Singer Magazine's AudComps, Metropolitan Opera National Council Auditions | District Winner '06, '09, & '10, and the Mildred Miller International Voice Competition. His operatic credits include performances with American Opera Projects, the Caramoor Festival, Glimmerglass Opera, Portland Opera, Spoleto Festival USA, The Tanglewood Festival, and others in roles such as Don Ramiro in CENERENTOLA, Tamino in DIE ZAUBERFLÖTE, Laurie in Adamo's LITTLE WOMEN, Beppe in I PAGLIACCI, Madwoman in Britten's CURLEW RIVER, Gonsalve in Ravel's L'HEURE ESPAGNOL, Henrik in A LITTLE NIGHT MUSIC, and Tobias Ragg in SWEENEY TODD.
On the concert stage, Mr. Brennfleck has been hailed for his "Outstanding presence and clear, lyric voice" (Texas Classical Review) and "elegant" musicianship (The Baltimore Sun). He is a passionate interpreter of early music and regularly appears with some of the country's top Baroque musical organizations in works by Bach, Handel, Monteverdi, the French hautre-contre repertory, among others. He made his Carnegie Hall debut in 2012 and finds himself equally at home with art song as well as new and contemporary works. Mr. Brennfleck is a featured artist on recordings of Philip Glass' ORPHÉE with the Portland Opera and Charles Wuorinen's cantata IT HAPPENS LIKE THIS.
He has collaborated with the Alabama Symphony Orchestra, American Bach Soloists, Ars Lyrica Houston, Austin Symphony Orchestra, Colorado Bach Ensemble, LA International New Music Festival, Philadelphia's Lyric Fest, the MET Chamber Ensemble and the Victoria Bach Festival. In addition to his performance schedule, Mr. Brennfleck is a certified teacher of the Alexander Technique, presenting masterclasses for musicians throughout the United States and abroad.
www.stevenbrennfleck.com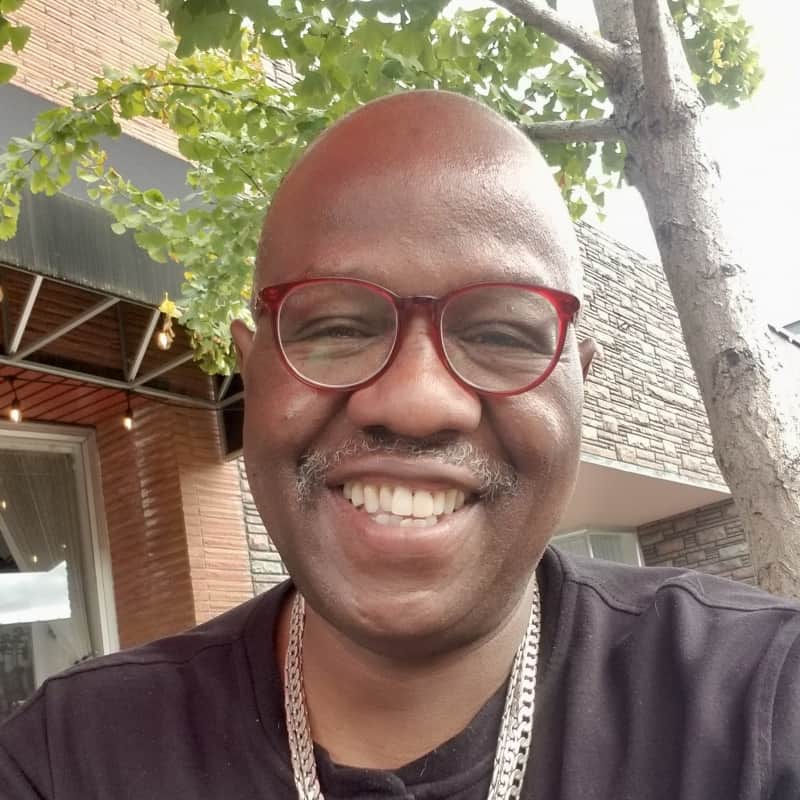 Gregory Brumfield
The Fall of the House of Usher: Friend
A native of Gary, Indiana and now living in Corvallis, Oregon, Gregory has sung as a soloist and/or chorister with the Lyric Opera of Chicago, the San Francisco Opera, the Madison Opera, the Dallas Opera, the Virginia Opera, and the Wichita Opera companies. He is a currently a regular chorister with the Portland Opera Company. He recently performed as Ol' Mister and the Preacher in the Portland Center Stage production of THE COLOR PURPLE. His favorite musical roles include: Jim, BIG RIVER; Booker T. Washington, RAGTIME; and Javert, LES MISERABLES. Gregory received his degree in Theater from the University of Wisconsin-Madison. Gregory has been a church choir and youth choir conductor at several houses of worship in Madison, Wisconsin.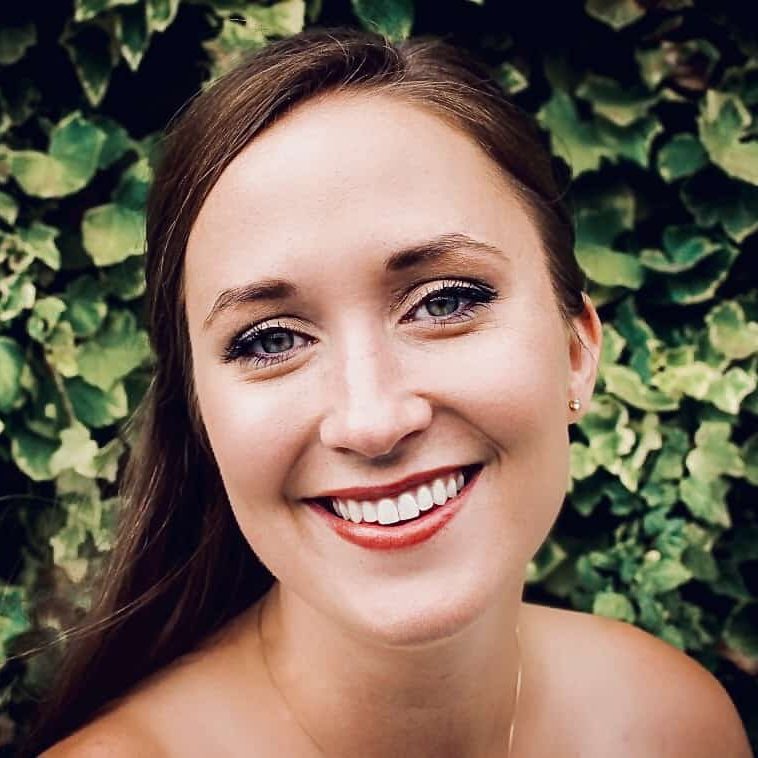 Kari Burgess
L'Orfeo: Ensemble & The Fall of the House of Usher: Surtitle Manager and Operator
Kari Burgess is an expressive lyric soprano from Portland, Oregon who is ecstatic to get back on the opera stage with OrpheusPDX. She is enthusiastically involved with the Portland Opera Chorus and appeared recently in shows such as TOSCA and the premiere of JOURNEYS TO JUSTICE. As a soloist, her most recently performed roles have been Foreign Princess in RUSALKA with LAH-Summer Opera workshop and Donna Anna in DON GIOVANNI with Opera Bend. She has also appeared with Opera Theater Oregon as The Water in THE LITTLE PRINCE and alongside Cascadia Concert Opera as Sandra for the premiere of TANGO OF THE WHITE GARDENIA. Her favorite roles performed include Countess Almaviva in LE NOZZE DI FIGARO with the Astoria Music Festival and Pamina from DIE ZAUBERFLÖTE with The Muses Project in Hotsprings, Arkansas. Other notable roles performed include Mimì in LA BOHÈME, Micaëla in CARMEN, and Rosalinda in DIE FLEDERMAUS.
Ms. Burgess holds a B.M. in Voice Performance from the University of Oregon and a M.M. from California State University Northridge. Kari is based in Portland, Oregon where she maintains a private studio in voice and piano.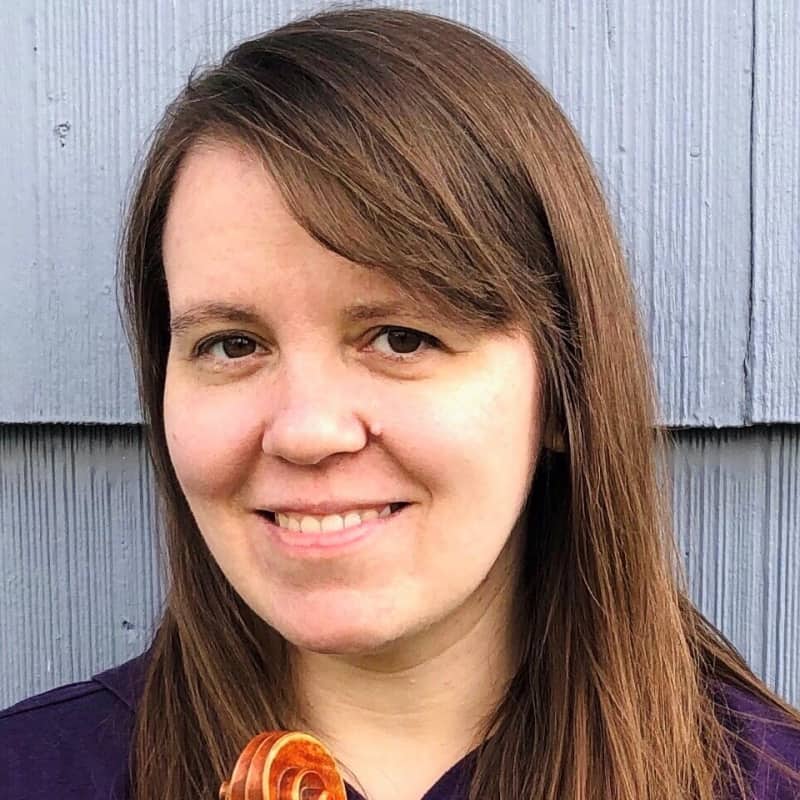 Pamela Burovac
L'Orfeo & The Fall of the House of Usher: Viola
Pamela Burovac is an active violist in northwest Oregon, where she regularly plays with Portland Opera, the Eugene Symphony, and the Oregon Mozart Players, in addition to often appearing with the Oregon Music Festival and Eugene Concert Choir. Prior to moving to Oregon in 2018, she lived in Michigan, where she played with the Lansing Symphony Orchestra, Southwest Michigan Symphony Orchestra, and West Michigan Symphony. She holds a B.A. in Music Education and a B.A. in Music Theory from the University of Washington, after which she completed an M.M. at Kent State University in Viola Performance, with an emphasis on chamber music, as well as Orchestral Conducting.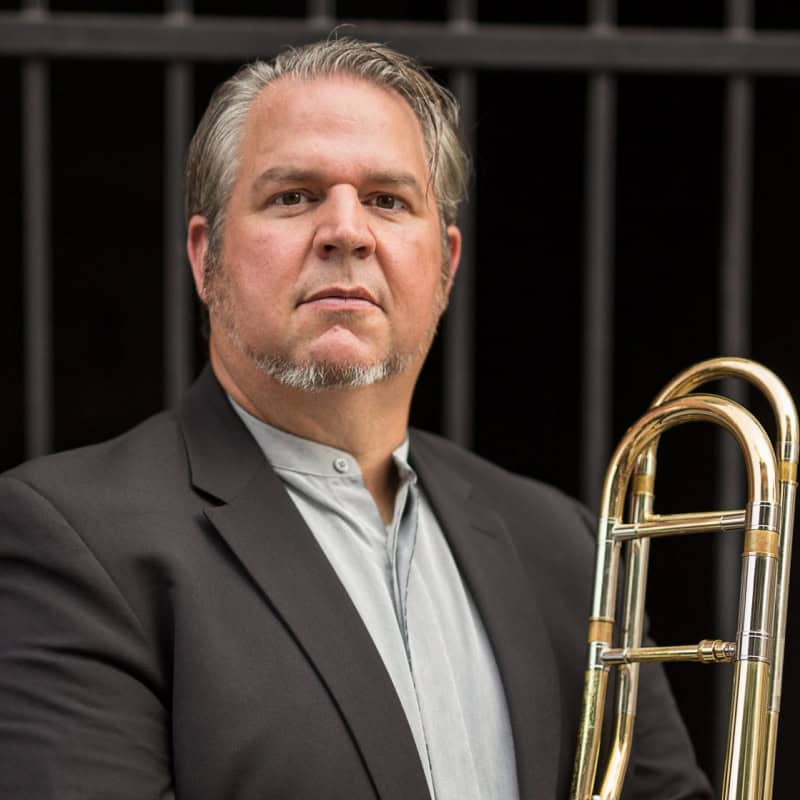 Lars Campbell
L'Orfeo: Trombone
Trained in both the classical and jazz repertoires, trombonist Lars Campbell performs with the Oregon Symphony and Oregon Ballet Theater orchestras, as well as plays many of the national touring Broadway shows that pass through Portland. He is a co-founder of the Rose City Brass Quintet and Portland Jazz Orchestra and remains a sought-after clinician in brass pedagogy. His conducting has taken him to premiere Darrell Grant's chamber jazz opera Sanctuaries in 2021 with Third Angle New Music, as well as conducting other stage works. In the collegiate setting, he is the Director of Instrumental Music at Clackamas Community College, where he conducts the Wind Ensemble and directs the Jazz Ensemble.
His discography includes appearances on Rose City Brass Quintet's Disquiet, Storm Large's Le Bonheur, Pink Martini's Hang on Little Tomato, and Portland Jazz Orchestra's Good Morning, Geek. His compositions have been played by orchestras, wind bands, and small ensembles across the country, and are published by Rose City Brass Publishing.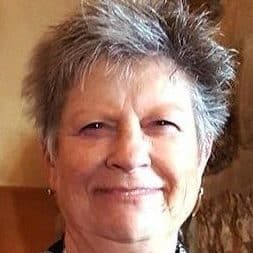 Gracie Campbell
Volunteer Coordinator
Gracie is an artist and a retired graphic designer. She is a great fan of the arts and for over 20 years has volunteered for many Portland performing art organizations. She is excited to be working with OrpheusPDX and eager to support their inauguration and success.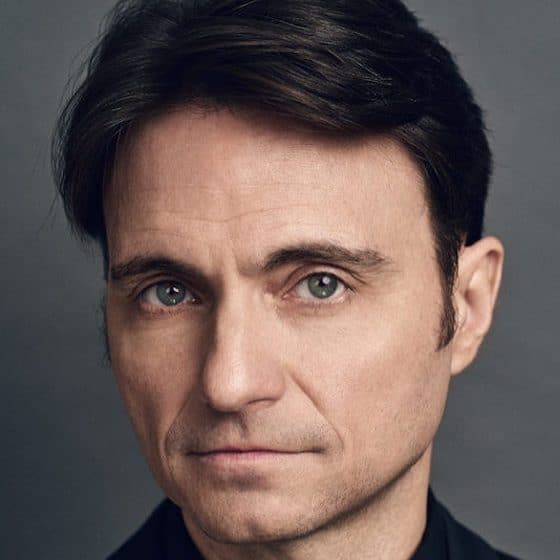 Christian Capocaccia
L'Orfeo: Conductor
Recognized as an "energetic" performer by The New York Times, Italian conductor Christian Capocaccia has distinguished himself as an artist of keen insight and musicianship. His ease on the podium and comfortable coaching style with musicians and singers have made him a favorite with orchestras, opera companies, and vocalists.
In June 2019, Mr. Capocaccia made his German debut conducting The WÜRTTEMBERGISCHE PHILHARMONIE REUTLINGEN in both Stuttgart and Reutlingen. He returned to Italy in July and August for a production of L'ELISIR D'AMORE with performances throughout Tuscany. In 2020, he embarked on his second season as Artistic and Music Director of Syracuse Opera, leading performances of COSÌ FAN TUTTE, CANDIDE, and TOSCA. In addition, the season will also be his third as Symphoria's Associate Conductor & Youth Orchestra Music Director. Other debuts include his conducting a new production of IL BARBIERE DI SIVIGLIA with the Curtis Institute of Music.
Mr. Capocaccia's first year as Artistic and Music Director of Syracuse Opera saw him conduct the three Syracuse Opera productions (MACBETH, DON GIOVANNI, and THE THREEPENNY OPERA). In the same season, he also made his debut with the Rochester Philharmonic Orchestra. In spring 2018, he returned to Pittsburgh Opera to conduct L'ELISIR D'AMORE following a very well-received debut with the company in 2017 conducting LA TRAVIATA.
Over the last several years, Mr. Capocaccia has divided his time between the pit and the podium, fostering relationships with companies in Syracuse, Pittsburgh, and abroad. Prior to being named Artistic Director of Syracuse Opera, he conducted performances of Carmen, Rigoletto, and La Bohème, and led many performances with Symphoria. He has a long-standing relationship with the city of Pittsburgh, having served as guest conductor and cover on the staff of the Pittsburgh Symphony Orchestra, and guest conductor of the Pittsburgh Opera. Outside of the United States, he conducted in Italy with AsLiCo, now OperaLombardia (I Capuleti e i Montecchi and Les contes d'Hoffmann), and debuted with Welsh National Opera conducting performances of Donizetti's Roberto Devereux.
Mr. Capocaccia has previously collaborated with Manhattan School of Music conducting Haydn's Orlando Paladino. As a guest conductor he has appeared in the United States and in Europe leading the Orchestra di Roma e del Lazio, Moscow Ballet Orchestra, Orchestra Sinfonica Città di Grosseto, Orchestra Città Aperta, International Chamber Ensemble, Orchestra da Camera delle Marche and Orchestra Sinfonica di Pesaro among others. He held positions as Assistant Conductor of the Dallas Opera, Resident Conductor of the Fischer Center at Bard College, Assistant Conductor of the Indiana University Opera and IU New Music Ensemble, Adjunct Professor and Visiting Conductor with Montclair State University's Opera Department, and Assistant Professor of conducting at the State University of New York College at Fredonia. He is a former Aspen Music Festival Conducting Fellow, where he studied with David Zinman and Murry Sidlin.
Born in Rome, he attended the Santa Cecilia Music Conservatory studying under Paolo Ciociola and completed his studies with world-renowned violinist Nina Beilina in New York. He studied composition under Boris Porena and Luciano Pelosi and conducting with Piero Bellugi and Donato Renzetti. A graduate of Indiana University Jacobs School of Music in Bloomington under David Effron, he has participated in Master classes with Herbert Blomstedt, Gustav Meier, and Leonard Slatkin.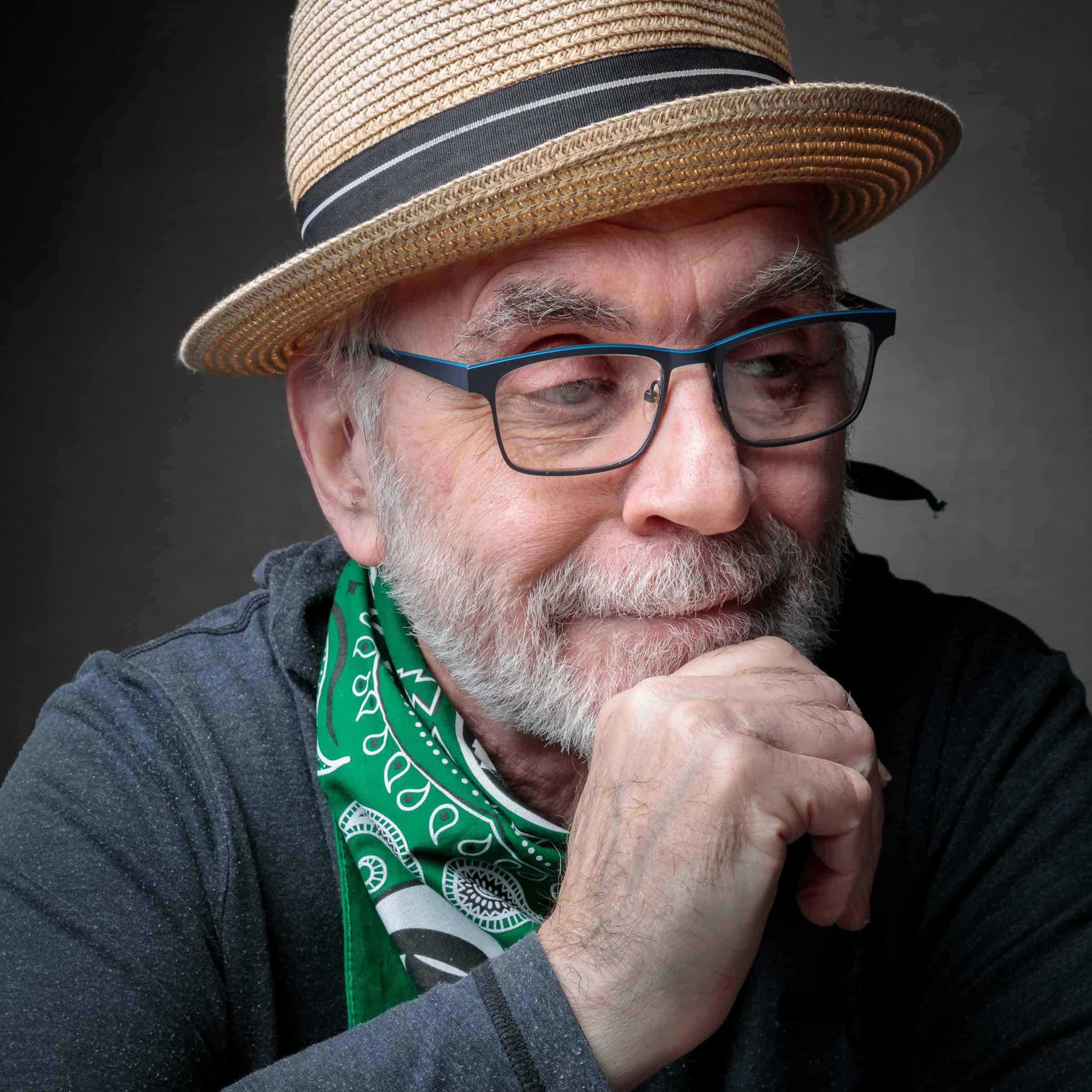 Owen Carey
Production Photographer
Owen Carey is best known for his forty plus years shooting theatrical productions for over thirty companies, including Portland Center Stage, and over 3 decades shooting for both Artists Repertory Theatre and Oregon Childrens Theatre; as well as his promotional and advertising images for hundreds of productions. He has been called "an actor's best friend" and "King of the Headshots." He is delighted and grateful to be the production photographer for Orpheus|PDX.
Originally from New York City, his roots are in fine art photography; where he's studied with Peter Moore at the New School, and assisted experimental filmmakers like Michael Snow in the early 70s. Back then, he could be found at photo galleries and museums, talking with and learning from, some of his photography heroes, reading the history of photography, or pounding the NY streets with his Pentax or Leica, then developing the results in his home darkroom.
In 1974 he moved to Portland to play drums and sing in a band; and get away from those NY inspirations, to find his own photographic "voice." His images and portraits have appeared on many book covers, CD covers, albums and promotional materials for hundreds of musicians.
His commercial and advertising clients include Nike, Jantzen Sportswear, US Bank, the Oregon Lottery, and all four of the local network stations.
His editorial portraits can be found in Portland Monthly and Willamette Week; and his fine art work has been exhibited nationally.
…and he thanks his wife for everything.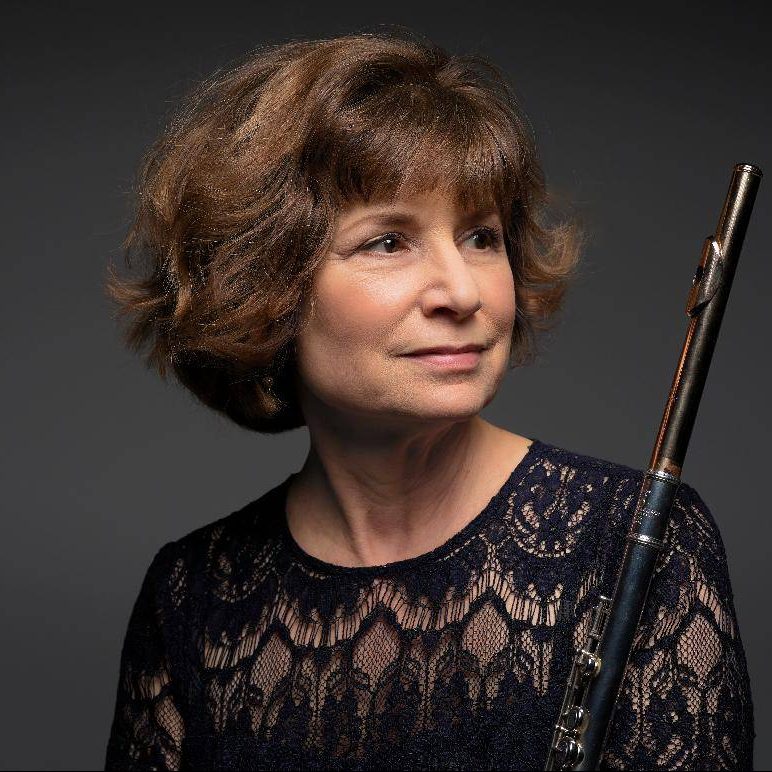 Sydney Carlson
The Fall of the House of Usher: Flute
Flutist Sydney Carlson is Professor of Music and Coordinator of Graduate Studies for the School of Music and Theater at Portland State University where she has worked with students from the United States, Brazil, Korea, and China.
Dr. Carlson holds degrees from the Eastman School of Music, East Carolina University, and the University of Houston. Sydney is a member of the Portland Opera Orchestra and frequently performs with the Portland Ballet Orchestra and Oregon Symphony and is a former member of the Houston Grand Opera Orchestra. Sydney has performed and taught in Europe, Canada, South America, Mexico, and China.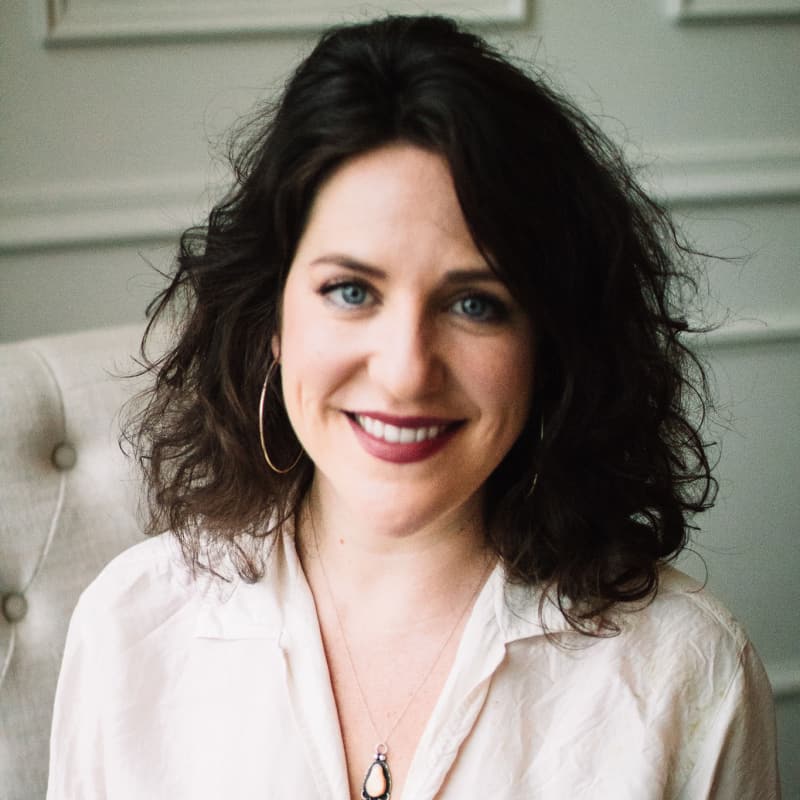 Catelyn Chism
L'Orfeo and The Fall of the House of Usher: Hair and Makeup Designer
Wigmaster and makeup artist Catelyn Chism of Avantchard has been creating characters and designing signature looks since 2007. Hailing from Los Angeles, CA, Catelyn's journey in theatrical productions began at Disney, which sparked a sprawling interest in the magic of transformation and enhancement through hair and makeup. From film sets to the Hollywood Bowl to various independent playhouses throughout L.A., collaboration and dedication to education has been the hallmark of Catelyn's progression. Now a Portland resident, Catelyn provides local theaters, drag queens, and performers of many kinds with skill of hand and a nuanced, interpersonal hair, wig, and makeup experience.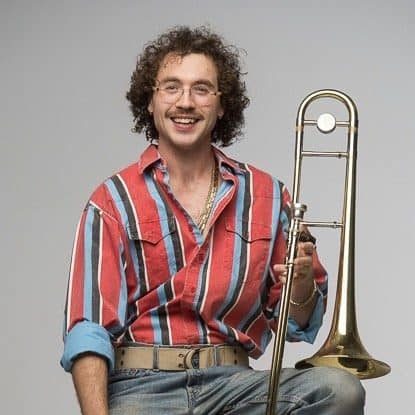 John Church
L'Orfeo: Trombone
John was born and raised in Portland, OR, and began playing the trombone in sixth grade. He would go on to join the Metropolitan Youth Symphony and the Portland Youth Philharmonic in high school, which led him to attend the University of Oregon to pursue a Bachelor's Degree in Music Performance. After graduating from UO, John would complete a Master's degree in Music Performance at the illustrious Shepherd School of Music at Rice University. While at Rice John toured with the orchestra to perform in Carnegie Hall, and would be the first trombonist to win the school concerto competition. In 2018 he graduated from Rice University, and went to win a principal trombone position with both the Portland Opera and Spokane Symphony Orchestra. Along with performing in Portland Opera and Spokane Symphony, John teaches as an adjunct professor of low brass at both Whitworth University and Gonzaga University.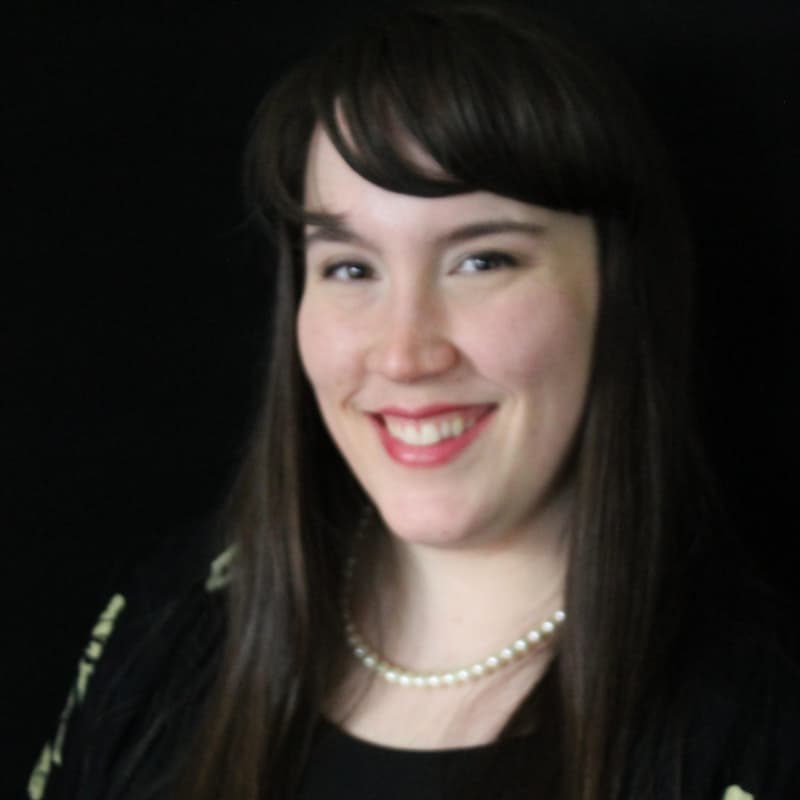 Celine Clark
L'Orfeo: Ensemble
Celine Clark is a mezzo-soprano currently residing in Portland, Oregon. As a performer, she has sought music from diverse genres and cultures, finding meaning and appreciation for the human connection that music brings. Thanks to her various and beloved choir trips, Celine has performed in Argentina, Chile, Sweden, Ireland, Canada, and Latvia. She currently sings with Portland Opera and serves as alto section leader and soloist for Portland's First United Methodist Church. Celine is a graduate of Portland State University (2019). There, she developed her love of opera while participating in their productions of SOUR ANGELICA (Puccini), CENDRILLON (Viardot), and ALBERT HERRING (Britten). She relished singing with the international award-winning PSU Chamber Choir, and with the help of director, Ethan Sperry, she gained connections and opportunities to perform with excellent ensembles around town, including In Mulieribus.
David S. Cohen
L'Orfeo: Production Stage Manager
David S. Cohen Is thrilled to be working with such talented artists and creators on this inaugural production. David has worked on Broadway, Off-Broadway, around the nation, and right here in Portland. David is also a show-caller and deck manager for large-scale corporate events, trade shows, and industrials. Some show and client highlights include the opera, NOLI ME TÁNGERE at The Kennedy Center, The 1st National Tour of SUMMER: The Donna Summer Musical, TedX, Yahoo, Instagram, Black Rock, Intel, Regeneron, the International Science and Engineering Fair, and His Holiness the 14th Dalai Lama's Teaching Visit to the U.S. Many thanks to my family and all the creative, talented folk who came together to make it.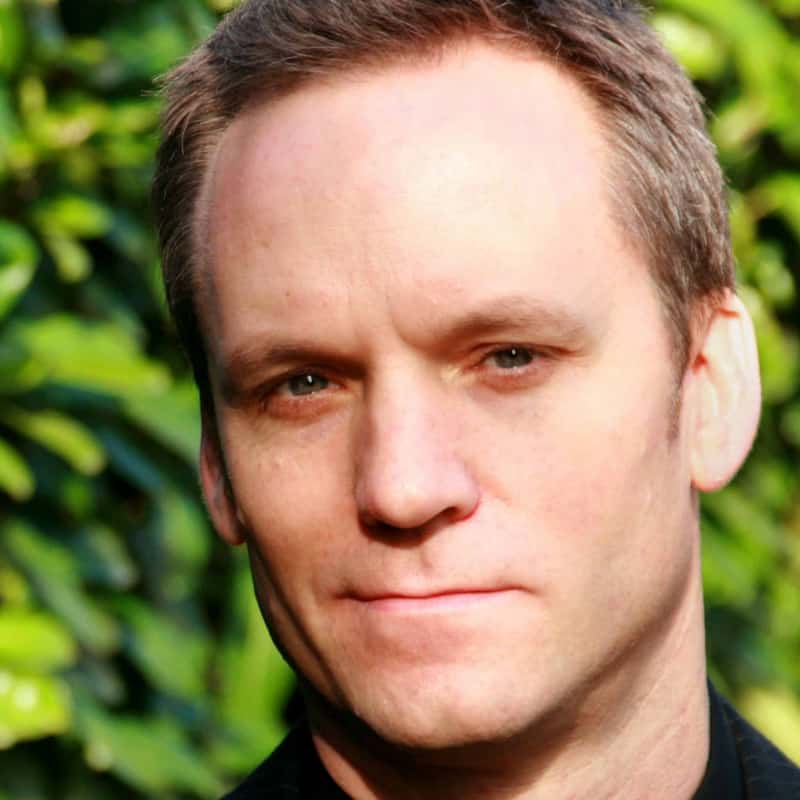 Scot Crandal
The Fall of the House of Usher: Physician
Tenor Scot Crandal's singing has been described by critics as "powerful and passionate". His soloist engagements include Arturo in LUCIA DI LAMMERMOOR for Portland Opera, Ferrando in COSÌ FAN TUTTE for Ping & Woof Opera, Beethoven's NINTH SYMPHONY for Bravo Chorale, Don Ottavio in DON GIOVANNI for Willamette Concert Opera, HANDEL'S MESSIAH for Bravo Chorale, Mozart's REQUIEM for Choral Arts Ensemble, Elijah for Bravo Choral, and Macheath in BEGGAR'S OPERA for Opera Theater Oregon. The Oregonian said, "…the terrific Scot Crandal… as Mack, Crandal carries the show… He sings fearlessly, with a tenor voice that carries depth and power."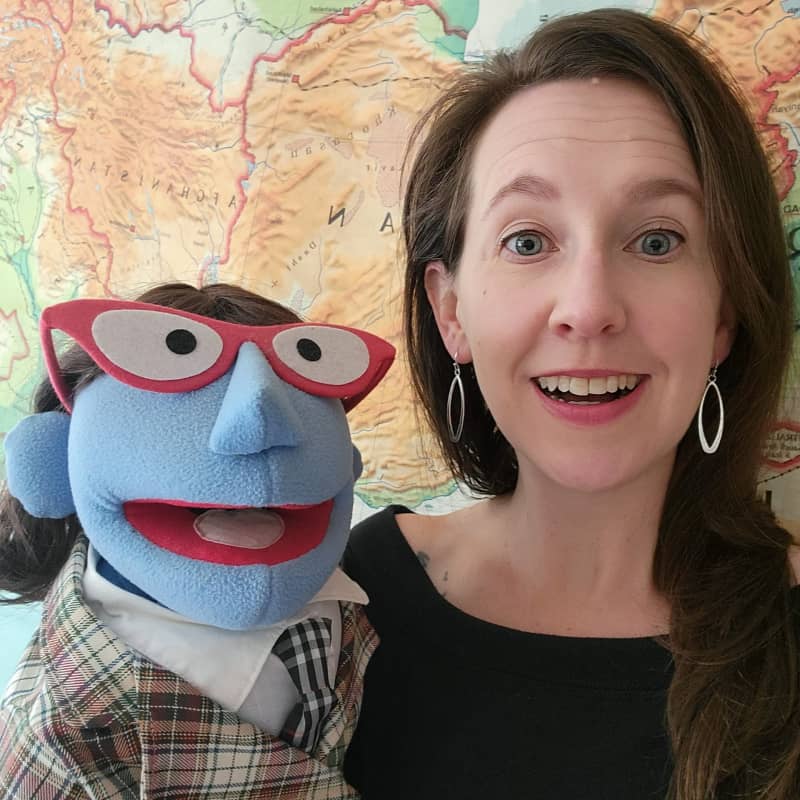 Jessica Crawford
L'Orfeo & The Fall of the House of Usher: Music Librarian
A Maryland native, Jess received a Master's in Clarinet Performance (along with two Bachelor's degrees) from Syracuse University in Syracuse, NY, before relocating to Portland in 2005. Jess began her career as the music librarian at Portland Opera, where for nine seasons she prepared scores and parts, helped manage the orchestra, drafted contracts, ran supertext, coordinated auditions, and assisted with the young artist program. She has also worked for Portland Baroque Orchestra, Oregon Symphony, Oregon Ballet Theatre, Chamber Music Northwest, Atlanta Opera, and Pink Martini. She spent several years as a music editor for Oregon Catholic Press, and then made a leap into a new medium: Stop motion animation. Currently, she is the puppet wrangler on Guillermo del Toro's PINOCCHIO. She spends her spare time paddleboarding, hanging out with her dog, Toby, and her horse, Cookie, puttering in her (chronically overgrown) garden, and attempting to play through every Legend of Zelda game in order of release.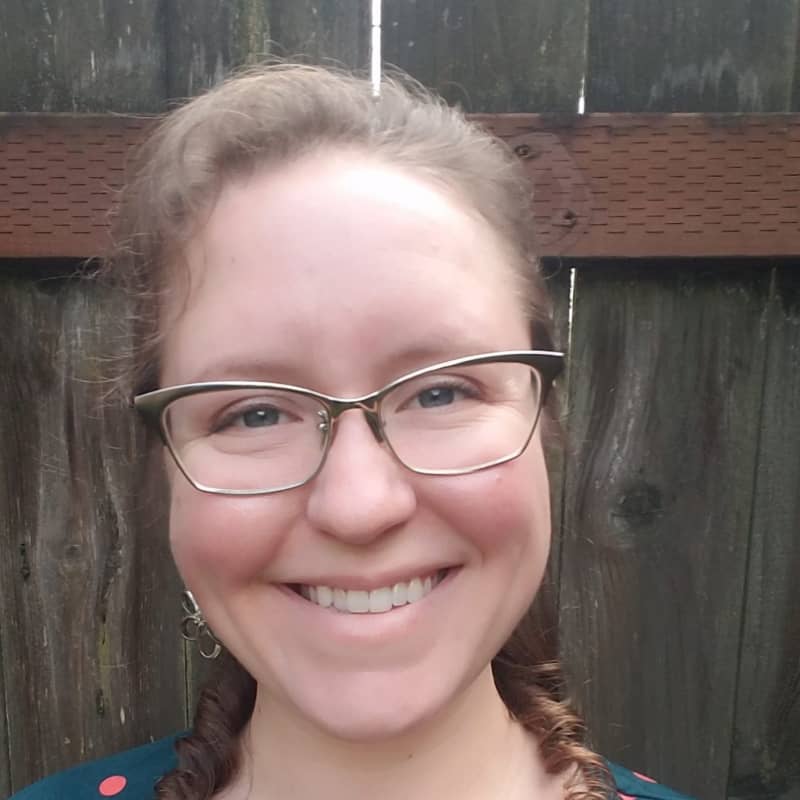 Lorely Dedrick
The Fall of the House of Usher: Production Stage Manager
Lorely Dedrick is excited to be working with OrpheusPDX for its inaugural season. Lorely has worked coast to coast stage managing for opera, ballet, and theater companies, and spent time this winter with Norwegian Cruise Lines installing shows. She spends the majority of her winter and springtime in Eugene, Oregon, as the Production Stage Manager for Eugene Ballet, and is coming from spending the summer in Santa Rosa, California, working to train the next generation of theater technicians and performers at Summer Repertory Theatre.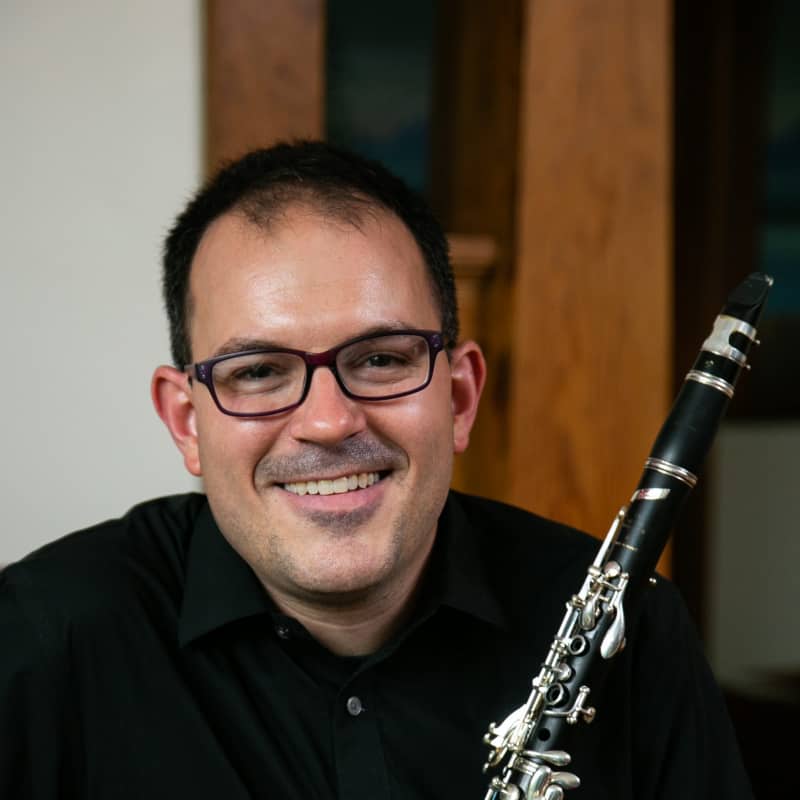 Louis DeMartino
The Fall of the House of Usher: Clarinet
Currently principal clarinetist of the Hawaii Symphony Orchestra, Oregon Ballet Theatre, and Portland Opera, Staten Island native Louis DeMartino also serves as the principal clarinetist of the Colorado Music Festival in Boulder, CO. Louis has also performed with the Oregon Symphony, Vancouver (BC) Symphony, Kansas City Symphony, and Boston Symphony Orchestra, as well as many other ensembles in the Portland area and nationwide. Louis was a member of the New World Symphony for three seasons and he was a member of the Chicago Civic Orchestra for one season. In addition, he performed for one year as the 2nd clarinetist of Orchestra Iowa in Cedar Rapids. Louis also served as guest principal clarinet with the Auckland Philharmonia in New Zealand.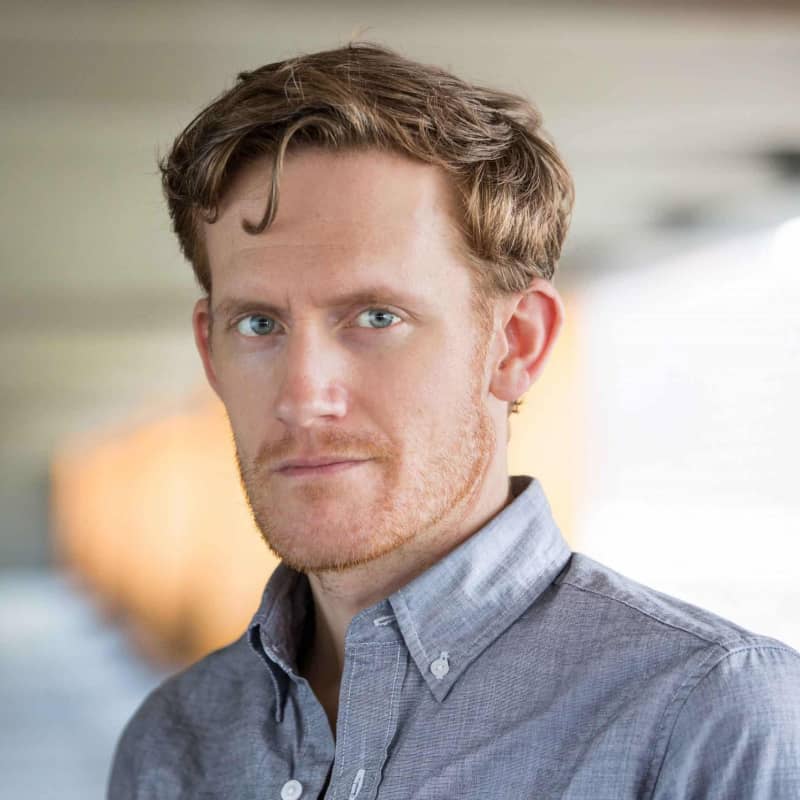 Greg Emetaz
The Fall of the House of Usher: Video Designer
Greg Emetaz is a filmmaker and video designer based in New York. For stage: FIRE SHUT UP IN MY BONES (The Metropolitan Opera), LA FANCIULLA (Del West National Center for Performing Arts – Beijing), LA CLEMENZA DI TITO (LA Opera), and TRISTAN UND ISOLDE (Croatian National Theatre). World premieres of BEL CANTO (Chicago Lyric Opera), DOLORES CLAIBORNE (San Francisco Opera), CHAMPION, AN AMERICAN SOLDIER, SHALIMAR, 27 and THE GOLDEN TICKET (Opera Theatre Saint Louis), and ENEMIES: A LOVE STORY (Palm Beach Opera). For screen: Feature film CAMP WEDDING (Nevermore audience Award, Jim Thorpe Best Comedy), short films BOWES ACADEMY, SPELL CLAIRE, GET THE F K OUTTA PARIS!, DEATH BY OMELETTE (SNCF Prix Du Polar Finalist), and webseries DO IT YOURSELFIE (Friar's Club special Jury Award, iTVfest Best Director award), co-directed with Amanda DeSimone. He's also served as video director for the 2008-11 NEA Opera Honors, the 2011, 2013 NEA Jazz Masters, and created behind-scenes documentaries for Julie Taymor's THE TEMPEST, SPIDER-MAN: TURN OFF THE DARK, and numerous productions at Opera Theatre St. Louis and New York City Opera.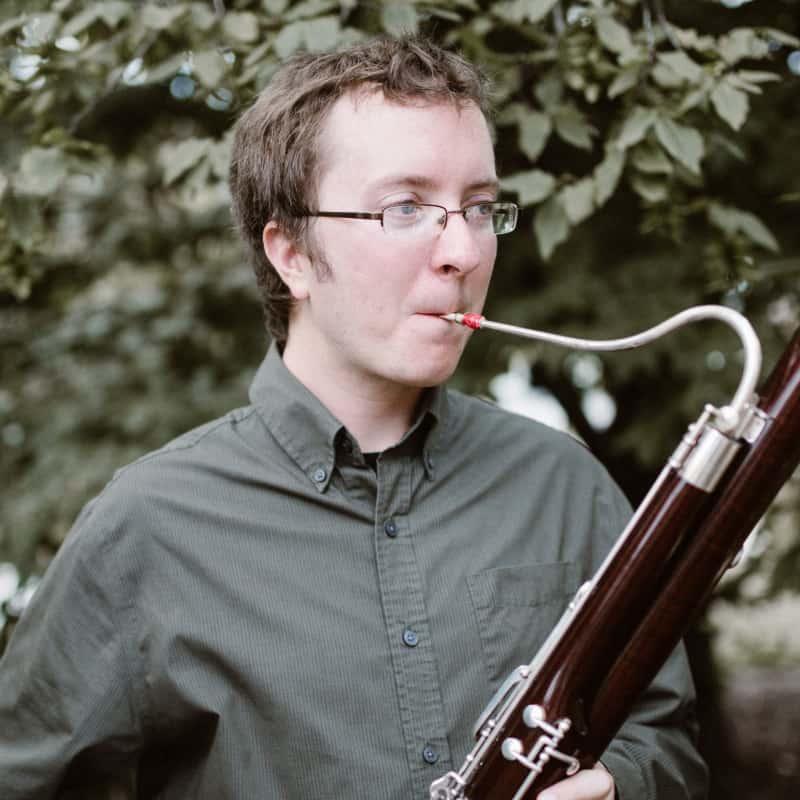 Adam Farmer
The Fall of the House of Usher: Bassoon
Adam Farmer is an active performer and teacher of orchestral and chamber music. As a bassoonist, Adam has performed with orchestras across the Pacific Northwest and Midwest including the Oregon Symphony, Oregon Festival Orchestra, Walla Walla Symphony, Newport Symphony Orchestra, Lansing Symphony Orchestra, Jackson Symphony Orchestra, and the West Michigan Symphony.
Adam received his Doctor of Musical Arts in Bassoon Performance from Michigan State University and also holds degrees from Kent State University and the University of Cincinnati College-Conservatory of Music. His primary instructors include Michael Kroth, David DeBolt, William Winstead, and Martin James.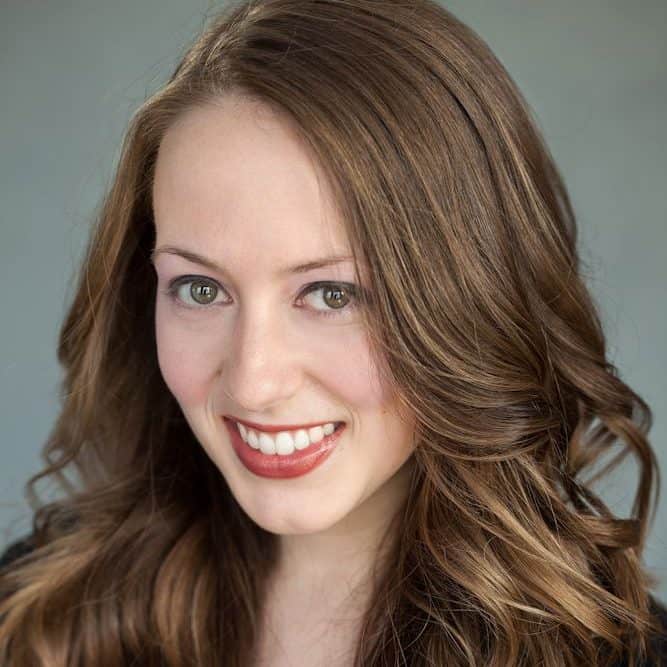 Holly Flack
L'Orfeo: Euridice & The Fall of the House of Usher: Madeline Usher
Holly Flack is a coloratura soprano with a unique range that extends beyond an octave above high C. Praised as an "explosive talent" with her warm, flowing middle voice, rippling coloratura, and effortless trills, she "wields an impressive range, effortlessly reaching higher than high notes" with her stratospheric vocal extension.
Ms. Flack's operatic roles include the title role in SEMELE, Gilda in RIGOLETTO, Queen of the Night in DIE ZAUBERFLÖTE, Ophélie in HAMLET, Morgana in ALCINA, Elvira in L'ITALIANA IN ALGERI, and Dinorah in DINORAH (Le Pardon de Ploërmel) for which she received a "Star-Making Performance" award from Mr. Fred Plotkin in his Seventh Annual "Freddie" Awards for Excellence in Opera, stating she, "sang the title role with astonishing fluidity and confidence… as if it was her birthright."
Internationally, Ms. Flack made her debut at the Trentino Music Festival in Mezzano, Italy singing the role of the Vixen in THE CUNNING LITTLE VIXEN. She has traveled multiple times to China with the iSing International Young Artists Festival for concerts in different cities around the country, and has performed on CCTV, Dragon TV, and Jiangsu Weishi TV for China's National Day Celebration and the Chinese New Year. In 2022, she singularly represented the USA singing in a promotional video for the Beijing Winter Olympics.
In orchestral concert, Ms. Flack has sung soprano soloist in Handel's Messiah, Bach's Magnificat, and Orff's Carmina Burana, where she "delighted, flawlessly climbed to the extremes of her register, and continued with effortless coloratura".
In 2019, she performed the highest note ever sung at Lincoln Center, a B-flat above high C, as a featured soloist in a Golden Night Concert celebrating China's Mid-Autumn Festival at David Geffen Hall in New York City. In 2021, she surpassed this record singing a B natural above high C in the East/West: A Symphonic Celebration concert at David H. Koch Theater.
Originally from Portland, Oregon, she holds a Bachelor's Degree in Vocal Performance from St. Olaf College, and a Master's Degree in Vocal Performance from the University of Kentucky, where she studied with renowned soprano Cynthia Lawrence.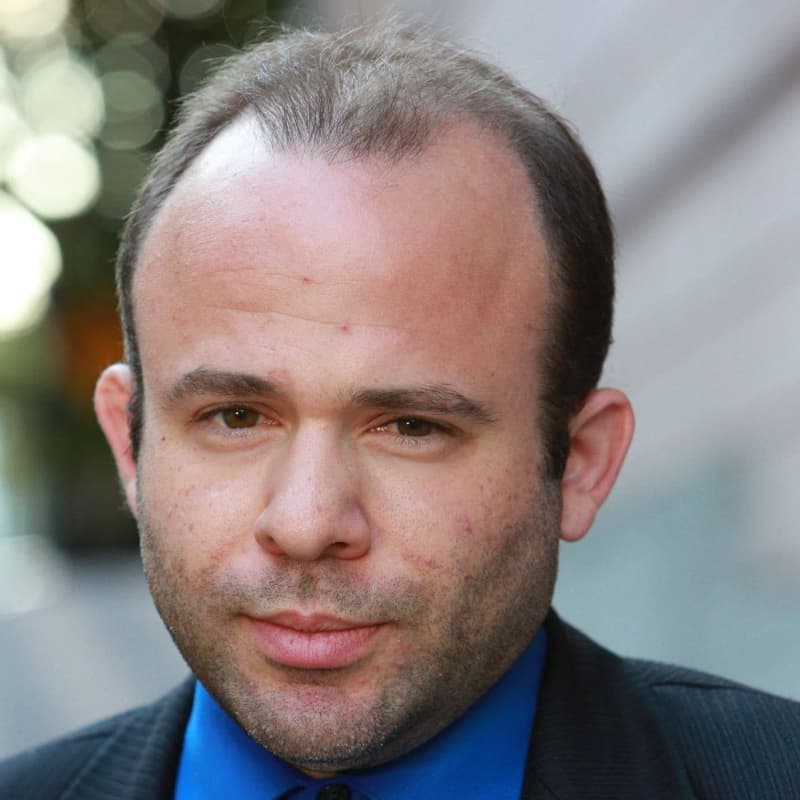 Nicholas Fox
L'Orfeo: Chorus Master & Harpsichordist
Conductor-pianist Nicholas Fox has been the Chorus Master and Assistant Conductor at Portland Opera since September 2013. In his time in Portland, he has prepared the chorus for over twenty mainstage productions, as well as serving as principal conductor for six mainstage productions. In his capacity as principal coach for the Resident Artist Program, he played for over thirty-full length recitals.
In September 2009, Mr. Fox was appointed Assistant Chorus Master at New York City Opera. In two seasons in that capacity, he helped prepare productions of Hugo Weisgall's ESTHER, DON GIOVANNI, L'ÉTOILE, MADAMA BUTTERFLY, L'ELISIR D'AMORE and the NY premiere of Leonard Bernstein's A QUIET PLACE. Mr. Fox was appointed Chorus Master at New York City Opera for the 2011-2012 season
A native of Los Angeles, Mr. Fox began studying piano and composition at the age of 12, and after a short time began performing both music from the standard repertoire and his own compositions. He gave numerous recitals in the Los Angeles area, and was a three-time gold medalist in the Southern California J.S. Bach festival.
Mr. Fox received his degree in orchestral conducting from the Mannes College of Music in New York, studying with David Hayes. After graduating from Mannes, Mr. Fox remained an extremely in-demand pianist, coach, teacher, and conductor in the New York area, both in private performance and at all of the major conservatories.
Since his relocation to Portland, Mr. Fox has quickly become a fixture in the musical life of the city as a coach, pianist, and musical advisor.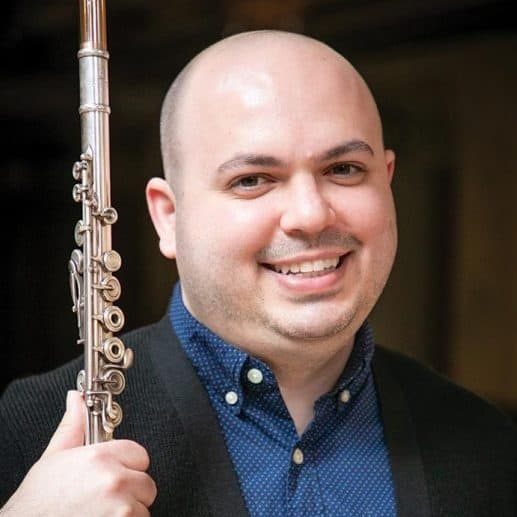 Zachariah Galatis
L'Orfeo: Flute
Zachariah Galatis' "irresistible energy, appealing tone, and dazzling technique" (The Oregonian) have cemented his place in Portland's music community. Serving as solo piccolo of the Oregon Symphony since 2012, you can also hear Zach playing with various other groups around town, including frequent appearances with 45th Parallel.
A native of LaGrange, NY, Zach graduated summa cum laude with performance honors from the Crane School of Music at SUNY Potsdam, where he studied with Kenneth Andrews. Zach received his Master of Music degree from Peabody Conservatory, studying with the Baltimore Symphony's solo piccolo Laurie Sokoloff and principal flute Emily Skala. He then pursued doctoral studies with world-renowned soloist Marina Piccinini at Peabody before moving to Oregon.
In 2009, Zach won first place in the Mid-Atlantic Young Artist Piccolo Competition, and was a winner of the National Flute Association's 2009 Piccolo Masterclass Competition. Zach was a fellow at the National Orchestral Institute in 2010 and 2012, and in 2011 was awarded the Piccolo Fellowship at the Aspen Music Festival. Zach won first prize in the National Flute Association's 2012 Piccolo Artist Competition, a competition for which he then served as coordinator for five years.
In addition to performing, Zach is a passionate educator, having given various masterclasses and seminars on piccolo technique, including at both of his alma maters. He maintains a private studio in Portland, working with students of all ages, and since 2016, Zach has been the Instructor of Flute at the University of Portland.
Zach has appeared as guest piccolo with orchestras around the country, including Baltimore, Detroit, and Seattle, and has appeared as guest principal flute with the Buffalo Philharmonic multiple times, including for their 2018 tour to Poland. He has also performed at various summer festivals, including the Astoria Music Festival and Oregon Bach Festival. Before Joining the Oregon Symphony, Zach played piccolo/third flute in the Virginia Symphony Orchestra, under music director JoAnn Falletta.
Dan Gibbs
L'Orfeo: Ensemble
Dan Gibbs, baritone, is an emerging young artist and private voice, guitar, and piano instructor in Portland, OR. He earned his B.A. in Music; with an emphasis in Vocal Performance from Southern Oregon University, under the direction of Dr. Paul French. Dan also studied with teachers Ellie Holt-Murray, Laurie Ann Hunter, Willene Gunn (Retired Director of the San Francisco Conservatory Opera Program), and internationally acclaimed baritone Rod Gilfry (USC Thornton School of Music). As a resident of Oregon's Rogue Valley, he held 5 different small roles with Rogue Opera, participated in 5 Brava! Opera Theater Workshops, sang as a member and featured soloist of the Southern Oregon Repertory Singers and the Rogue Valley Chorale; was a featured soloist with the Siskiyou Singers, Jefferson Baroque Orchestra, Britt Festival Symphony Orchestra, and Rogue Valley Symphony Orchestra. As a resident of the Portland Metro Area, Dan's credits include studio recording and live performance as a member and troupe baritone of the arts ensemble Cult of Orpheus, led by director and composer Christopher Corbell (2018/2019); as a featured baritone soloist performing Ralph Vaughn Williams' 5 Mystical Song" and"Dona Nobis Pacem with the Oregon Chorale and the Beaverton Symphony Orchestra (2019); as a chorus member of Opera in the Park (2018-2019); as Vodnik in LAH-SOW's PDX concert performance of Antonín Dvořák's Rusalka (2019), as Papageno in W.A. Mozart's THE MAGIC FLUTE (2020), and as Wotan in Richard Wagner's DAS RHEINGOLD. In October, 2021, he sang as a chorister in Portland Opera's production of Giacomo Puccini's TOSCA,; and this Spring as Figaro in W.A. Mozart's Le Nozze di Figaro with Gemma Arts in Boise, Idaho. Dan currently spends his time teaching privately from his studio, as a freelance performer, section leader and cantor at St. Michael and All Angels Episcopal Church, and as a member of the Portland Opera chorus.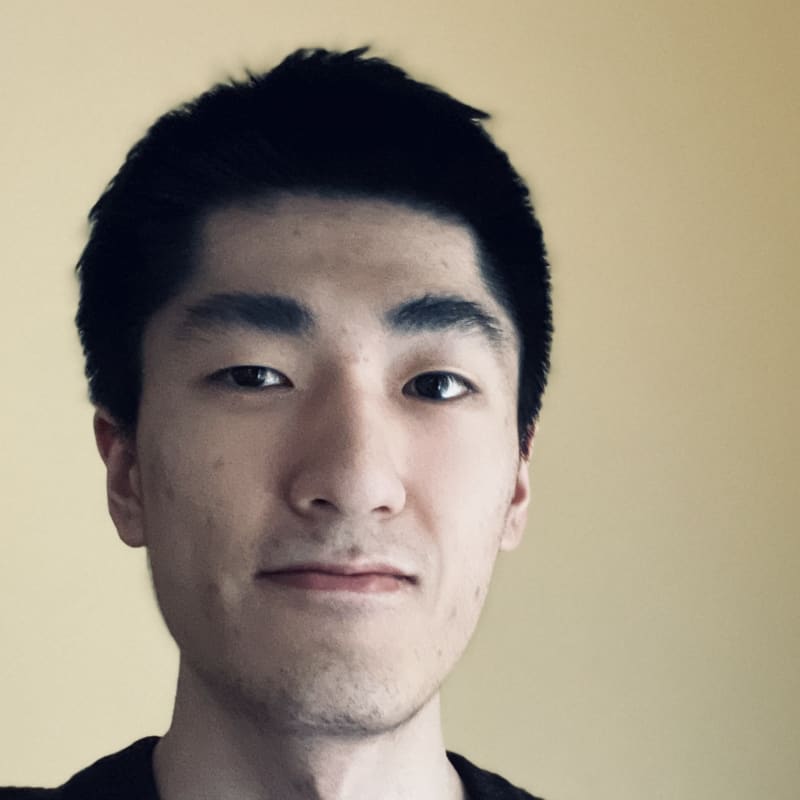 Ben Gimm
L'Orfeo: Rehearsal Accompanist
Ben Gimm is a musician based in the Portland metropolitan area. He received pre-college training from Harold Gray, and is studying with Dr. Susan Chan for a Master of Music degree from Portland State University. He is the pianist for the Broadway Piano Trio, and was recently a national finalist in the MTNA Chamber Music Competition. Past performance locations include the Spokane Convention Center, Arlene Schnitzer Concert Hall, The Old Church Concert Hall, Alberta Abbey, Crystal Ballroom, OMSI, Elsinore Theatre, and more.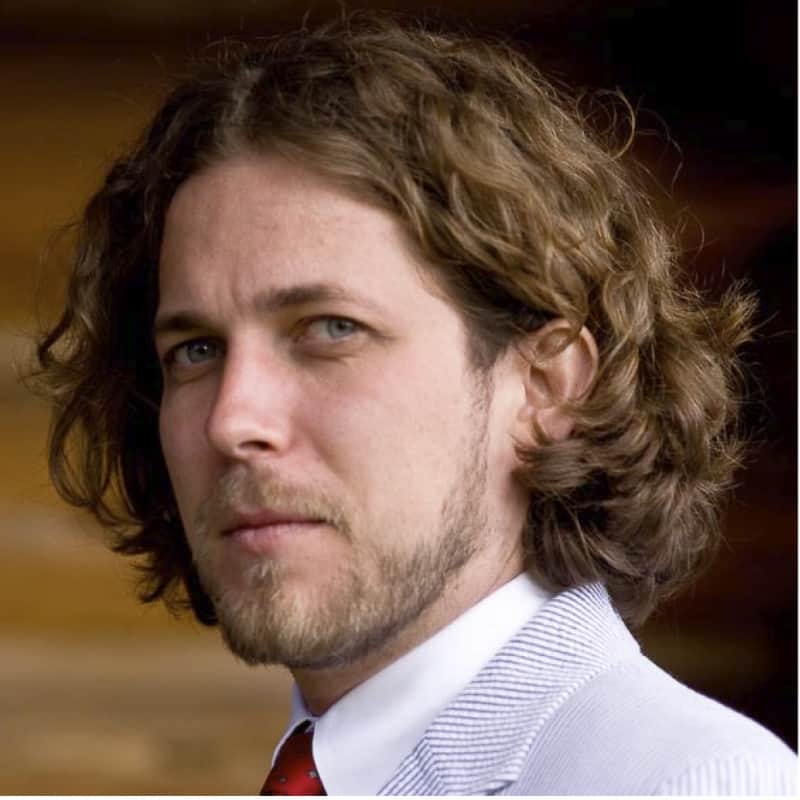 Brian Guerrero
L'Orfeo: Assistant Stage Manager
Brian's career in the arts has spanned almost 20 years and as many locations. Not one to stay with one field for very long, Brian has worked as a Stage Performer, Commercial and Music Video Production Manager, Stage Manager, Chamber Music Production Manager, Lighting Designer, Technical Director, and Stage Director. More recently, Brian has begun to teach at the University of Portland after receiving his MFA in Directing there. When not working, Brian spends most of his time with his wife, Eve, and their 8 year old triplets – Hector, Rosie and Ella.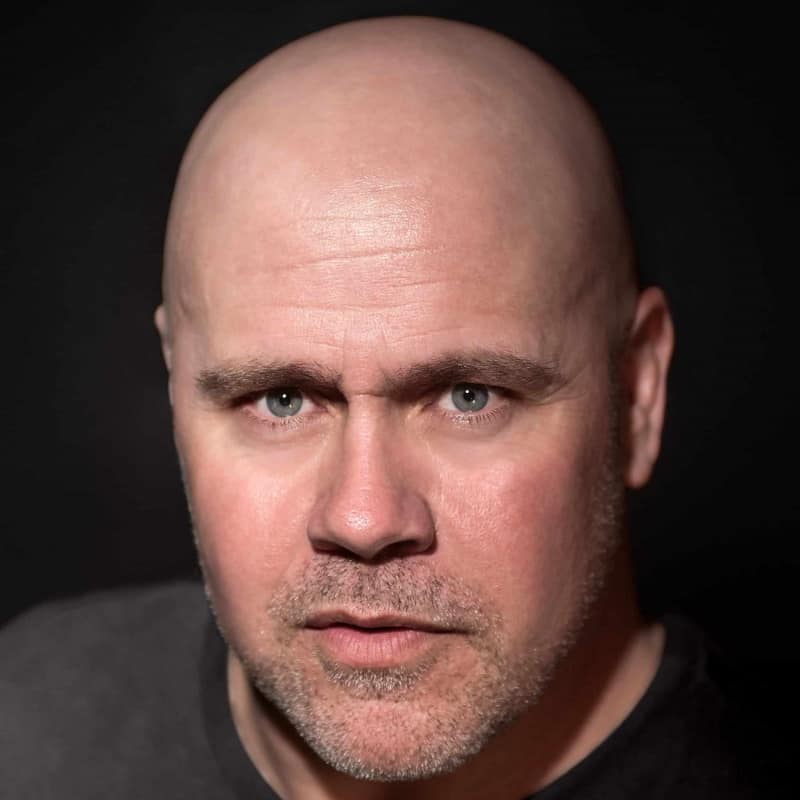 Deac Guidi
L'Orfeo: Caronte
Deac Guidi first sang in the choruses of the Intermountain Opera Association's TOSCA, DON PASQUALE, and FAUST, then went on to do secondary roles in MADAME BUTTERFLY and THE BARBER OF SEVILLE. Since that time, he has gone on to perform roles with opera companies throughout the northwest including Portland Opera, Eugene Opera, Tacoma Opera, Astoria Music Festival, and Portland Summerfest. His repertoire stretches from baroque to 20th century compositions including over 50 roles. Most recently he was seen with Portland Opera as the Sacristan in their recent production of TOSCA.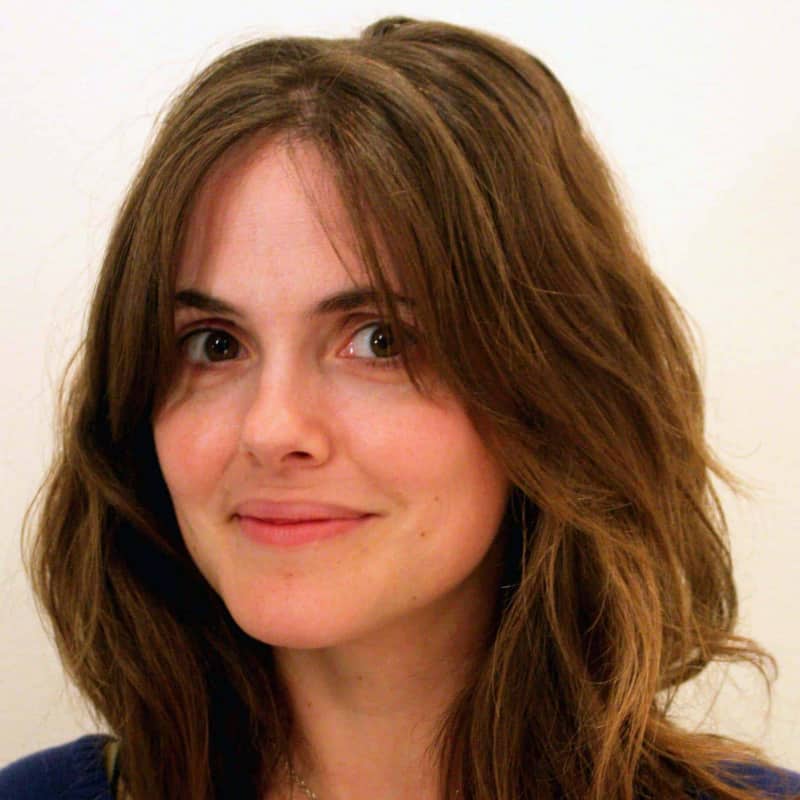 Alison Heryer
L'Orfeo & The Fall of the House of Usher: Costume Designer
Alison Heryer is an interdisciplinary artist whose work combines costume, installation, performance, and community engagement. As a costume designer, she is a member of United Scenic Artists, Local 829. Her design credits include productions at Steppenwolf Theatre Company, 59E59 Theaters, La MaMa, The New Victory Theater, Portland Center Stage, Portland Opera, Kansas City Repertory Theatre, Indiana Repertory Theatre, Artists Repertory Theatre, ZACH Theatre, The Hypocrites, and Redmoon. Her work has been featured in exhibitions at the Nelson Atkins Museum of Art, World Stage Design, and The Prague Quadrennial of Performance Design and Space. Awards include a Drammy Award, the Austin Critics Table Award for Costume Design, and the ArtsKC Inspiration Grant. Heryer is a graduate of Washington University in St. Louis and the University of Texas at Austin. She is a faculty member in the School of Art + Design at Portland State University where she was recently granted the Sue Horn-Caskey & Charles F. Caskey Professorship of Textile Arts & Costume Design.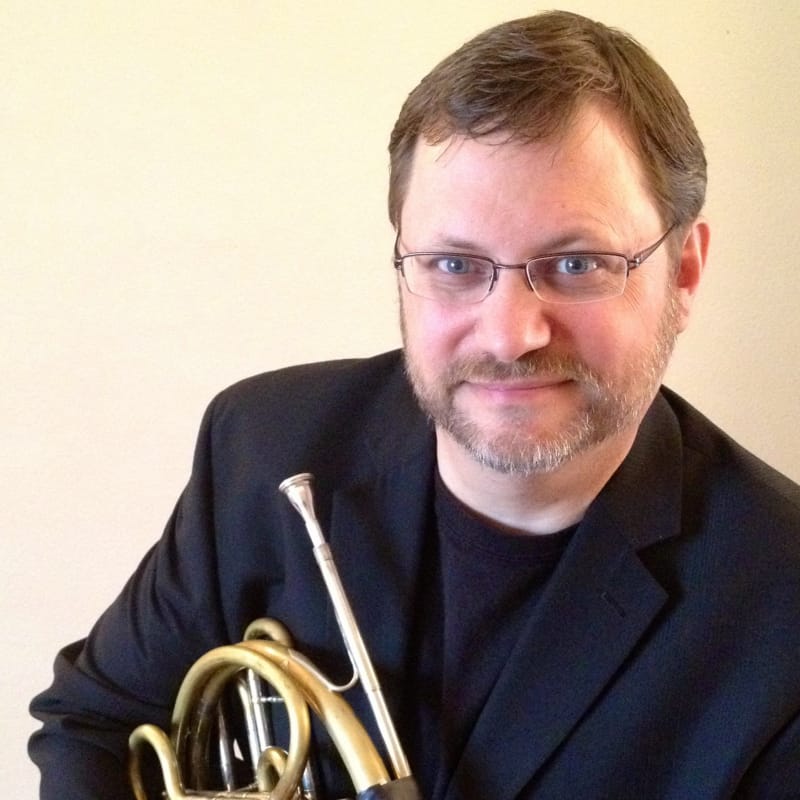 Michael Hettwer
The Fall of the House of Usher: Horn
Michael Hettwer has been a freelance horn player in the Northwest for 35 years. He holds positions with the Portland Opera and Oregon Ballet Theatre orchestras and frequently plays with the Oregon Symphony and Eugene Symphony orchestras. He serves as orchestra manager for Portland Opera and contractor for Portland's Best of Broadway series. Michael is also the horn professor at Willamette University. He has recently retired after 30 years teaching music in public schools. His wife, Kami, is a music educator and executive director of the Salem Youth Symphony. Together they have three adult children who are all professional musicians.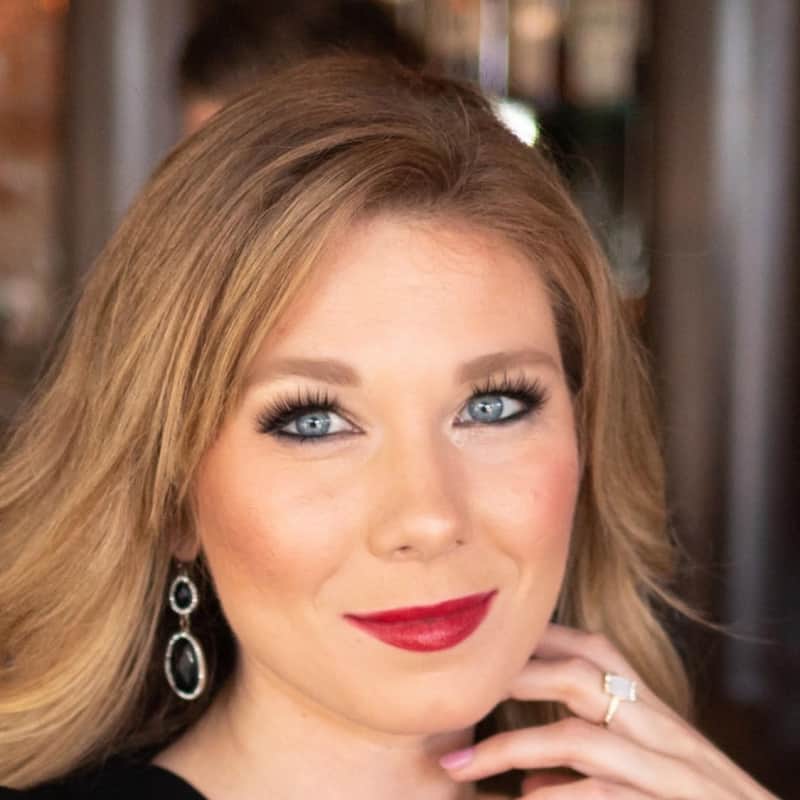 Chelsea Janzen
L'Orfeo: Ensemble
Chelsea Janzen is a northwest-based soprano from the Willamette Valley. Operatic roles include Pamina in DIE ZAUBERFLÖTE, Susanna in THE MARRIAGE OF FIGARO, Adele in DIE FLEDERMAUS, and Cousin Hebe/Josephine cover in HMS PINAFORE. She is a regular concert soloist and musical theatre performer, and has appeared locally with the Elsinore Theatre, Enlightened Theatrics, Theatre 33, Opera Bend, Cascadia Concert Opera, and in AZ with Hale Center Theatre, Scottsdale Musical Theater Company, and as a guest vocalist with Kristin Chenoweth and the Phoenix Symphony. MM Arizona State University, BA Linfield University. Upcoming performances at www.chelseajanzen.com.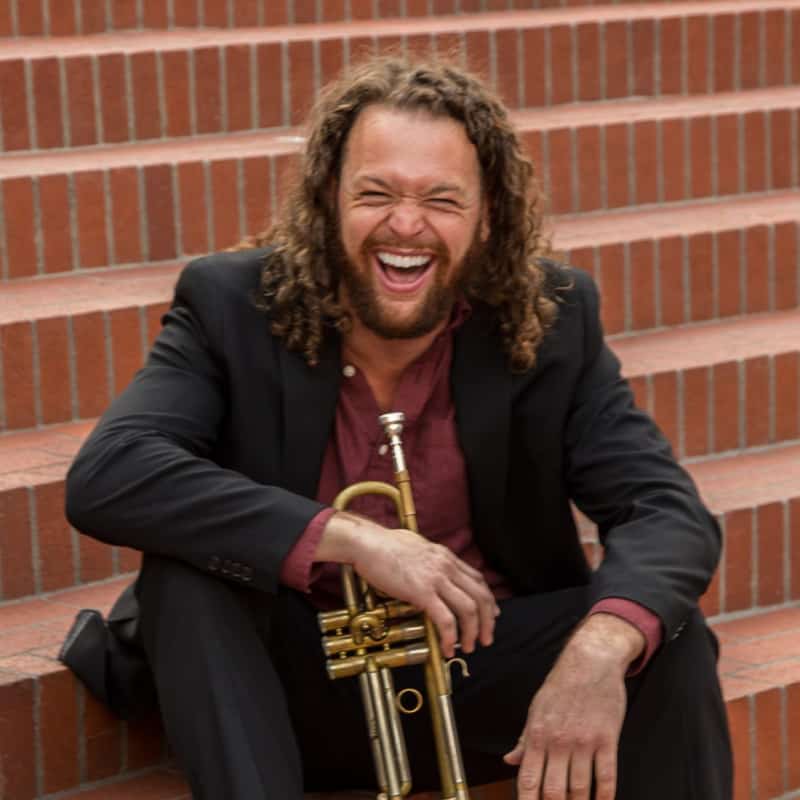 Joseph Klause
L'Orfeo: Trumpet
Joseph Klause received his Bachelor's Degree in Trumpet Performance from the New England Conservatory after graduating from the Pre-College Program at Juilliard. At the Longy School of Music in Cambridge, he continued his studies receiving a Master's Degree in Dalcroze Eurhythmics and an Artist Diploma in Chamber Music. Upon leaving music school, Joseph put his skills to good use and built an ice cream sandwich business, Peace Pie, which now has six stores in three states up and down the East Coast. Feeling satisfied that he scooped enough ice cream, Joseph moved to Oregon in 2017 to follow his passion for music.
Joseph is a regular performer with the Eugene Symphony, Portland Chamber Orchestra, and Portland Columbia Symphony. He is a member of the Rose City Brass Quintet, Rose City Brass Trio, and Ne Plus Ultra Jazz Orchestra, and also performs with many other local orchestras, musicals, wind ensembles and festivals in and around the PNW. When not playing the trumpet, Joseph enjoys being outdoors, playing with his cats, and working as a software engineer.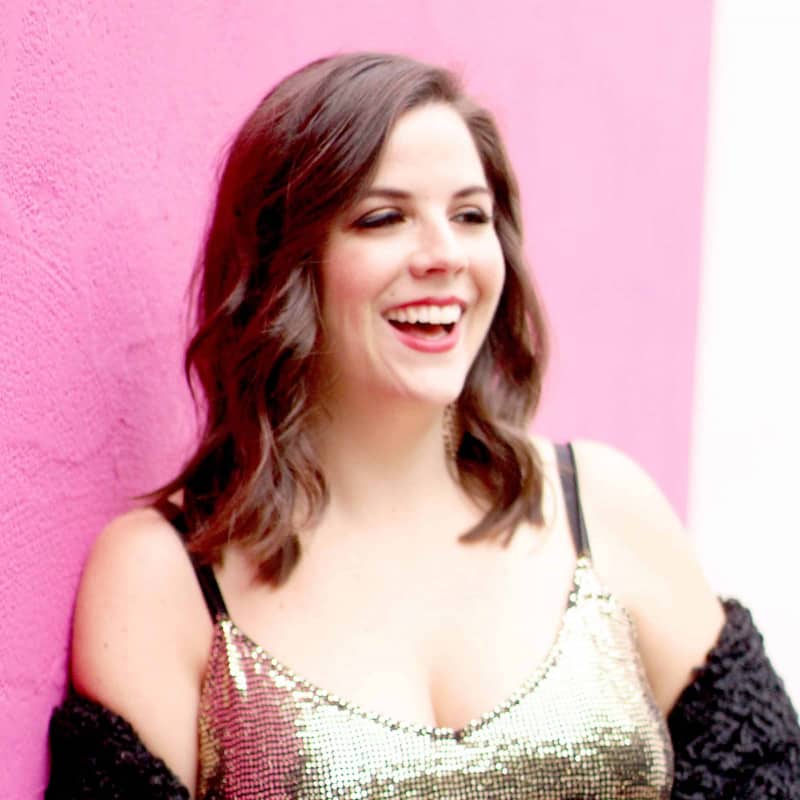 Abigail Renee Krawson
L'Orfeo: Ninfa & Proserpina
Acclaimed as "bewitching" and having "her own soubrette-ish delivery," Abigail Krawson is garnering critical and audience praise for her energetic and heartfelt portrayals. In the 2021-22 season Abigail joins the Portland Symphonic Choir as a Staff Singer, sings the soprano solos in Vivaldi's Gloria and Mozart's Vespers Solennes de Confessore with Eugene Concert Choir, is the soprano Flower in Blythely Ever After, a rock/opera cabaret with Stephanie Blythe, and is the Communications Director for Renegade Opera in Portland, OR.
In the 2019-20 season, Abigail sang Adele in Die Fledermaus with Amarillo Opera, Suor Genovieffa in Suor Angelica with Opera West, joined both The Phoenix Theatre (Sound of Music) and Arizona Opera (La Bohème) as an ensemble member. Performances canceled due to the Covid pandemic included singing Monica in The Medium with Cactus Chamber Ensemble, and a return engagement to The Taos Opera Institute, as a featured soprano in the Cantos de Taos quartet.
In the 2018-19 season, Abigail took First Prize at the Southwest Vocal Competition, sang with The Arizona Musicfest Chorus, performed the soprano solo in Rutter's Requiem, and also made her directing debut working with Detour Company Theatre, an inclusive theatre company in Scottsdale, AZ.
Past season highlights include the saucy Musetta in La Bohème, the vocally punishing, but ever charming Zerbinetta in Richard Strauss' Ariadne auf Naxos, the charming Marzelline in Fidelio, and Adamo's heart-wrenching Beth in Little Women. And on the concert stage, she has performed the solos in Strauss' Brentano Lieder and Mozart's Requiem with the Philharmonic Society of Arlington, as well as the Brahms' Requiem and Handel's Messiah.
Aside from the Southwest Vocal Competition, Ms. Krawson has won a number of prizes for her work including First Prize in The Peter Elvins Voice Competition in 2017, First Place in The Philharmonic Society of Arlington Young Artist Competition in 2016, and First Place in the Dr. Peatee Art Song Competition in 2009.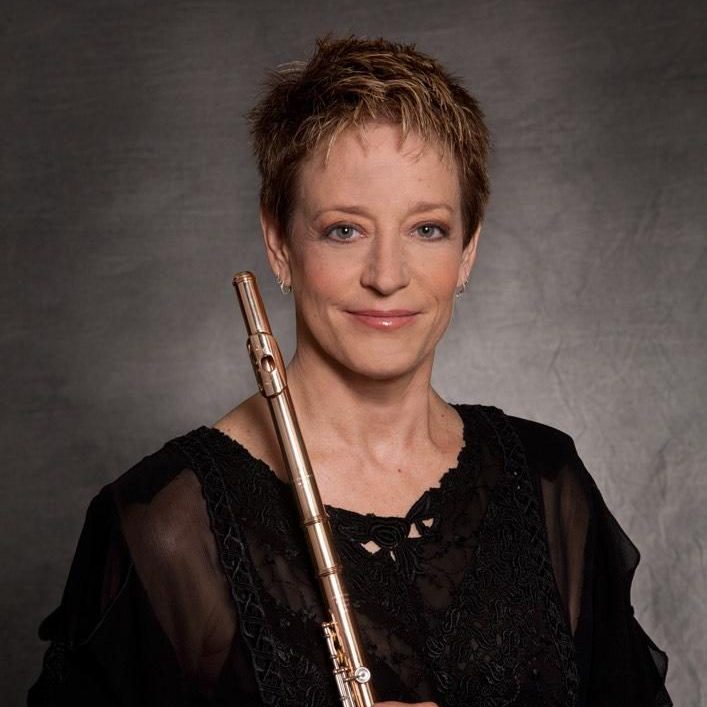 Laura Kuhlman
L'Orfeo: Flute
Laura Kuhlman resides in Portland, Oregon and up until 2014, was active in Chicago, Illinois, where she spent many years as a freelance musician. From Bach to Broadway, Laura has enjoyed partnerships with several early music ensembles including the Burgundian Ensemble, Masqued Phoenix, and the Too Early Consort. She founded and led The Milwaukee Renaissance Band from 2009-14. Laura has performed with theatre orchestras in the area Chicago area, including Pheasant Run, Oak Park, and River Forest Stage Productions.
Laura is currently music director for the Portland Recorder Society and the Recorder Orchestra of Oregon and is past president of the National American Recorder Society. Laura has taught at many early music workshops around the US and in August 2019, in Steckborn, Switzerland. With Phil and Gayle Neuman, she returned for a second engagement with the Vernon Proms, Vernon, B.C. in July 2019. Laura also directs and performs with the lively medieval band, Musica Universalis.
Laura is the musician scheduler and performer for the English Country Dance community in Portland. She performs with the Portland-based, Oregon Renaissance Band and the newly formed 19th century group, the Fireside Social Orchestra. She also teaches flute, saxophone, recorder, renaissance double reeds, and renaissance bagpipes both at workshops and in her home studio. If there is not an instrument in her hands, Laura can be found roaming the hills and dales of Oregon on her beloved bicycle.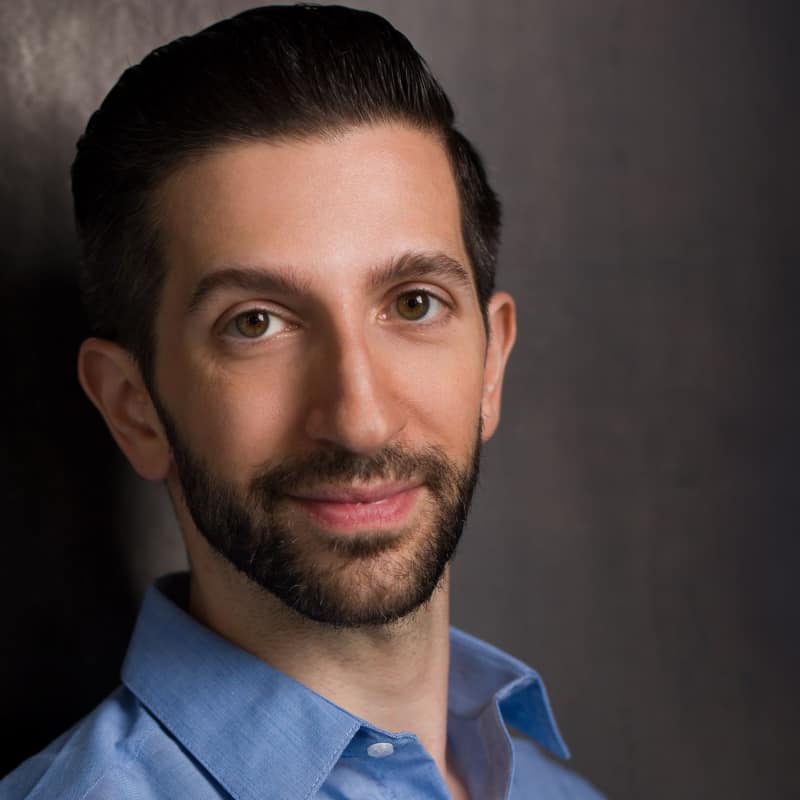 Timothy Lafolette
L'Orfeo: Ensemble
Timothy Lafolette has been performing in the Portland area for the better part of the past 16 years. He has been in productions at the Portland Opera (MAN OF LA MANCHA), Mock's Crest (DIE FLEDERMAUS), Northwest Children's Theater (BEAUTY AND THE BEAST), Lakewood Theater (MUSIC MAN, HELLO DOLLY!, and OKLAHOMA!), Gallery Theater (YOU'RE A GOOD MAN, CHARLIE BROWN, STUDENT PRINCE, and MAN OF LA MANCHA), Live Onstage (TOMMY), Metropolitan Community Theatre (RENT, CHICAGO), and The Christmas Revels. Lately, he has been primarily singing in the Portland Opera Chorus (for most of the past 14 seasons), singing in various concerts and cabarets (such as Cabaret White, and Broadway Bears), and working as a Psychiatric Mental Health Nurse Practitioner/Psychiatric Services Manager in the Portland area. Follow him on Instagram @tlafolette and/or YouTube (Timothy Lafolette) for more music and information on his upcoming solo cabaret, LIVE YOUR LIFE.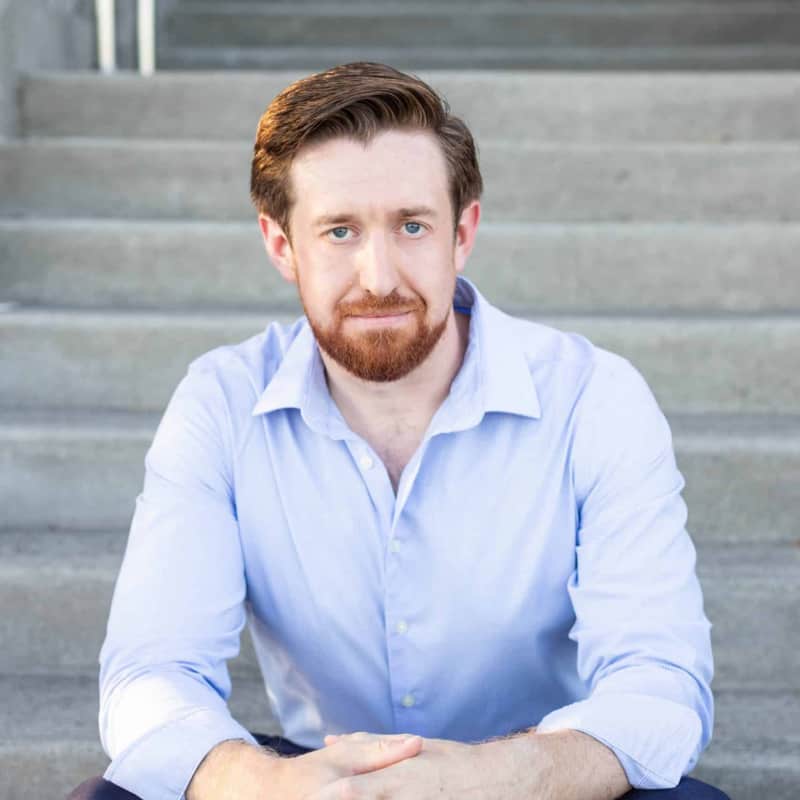 Zachary Lenox
L'Orfeo: Plutone
Viewed as "a broad, resonant baritone that is exquisitely controlled throughout his entire range," Zachary Lenox has performed leading roles across North America. Notable roles include Silvio in PAGLIACCI, Marcello in LA BOHEME, Marullo in RIGOLETTO, Count Almaviva in LE NOZZE DI FIGARO, Guglielmo and Don Alfonso in COSI FAN TUTTE, Papageno in DIE ZAUBERFLÖTE, Father in HANSEL AND GRETEL, Sid in ALBERT HERRING, Gianni Schicchi and Betto in GIANNI SCHICCHI, and Dick Deadeye in H.M.S. PINAFORE.
Mr. Lenox has appeared with Portland Opera, Eugene Opera, Tacoma Opera, Opera Parallèle, Opera Bend, Pacific Music Works, Cascadia Chamber Opera, Portland Summerfest, Portland Chamber Orchestra, Portland Concert Opera, Eugene Concert Choir, Bravo Northwest, and the Astoria Music Festival.
Concert appearances include Bass Soloist in Handel's Messiah, Samson, and Judah Maccabeus, Mozart's Requiem, Verdi Requiem, Faure Requiem, Beethoven's Symphony No. 9, Haydn's Lord Nelson Mass, Schubert's Mass in G, Orff's Carmina Burana, Bach's Coffee Cantata, Christmas Cantatas, as well as BWV 56.
Zachary is a past winner of the Pacific Northwest Sings competition as well as the MONC Idaho/ Montana District Auditions. He received his B.M. and M.M. from the Crane School of Music at SUNY Potsdam.
Carson Lott
L'Orfeo: Ensemble
Born and raised in Seattle, tenor Carson Lott has performed with the Byrd Ensemble, Eugene Opera, Inland Northwest Opera, Oregon Bach Festival, the Musicking Conference, Pacific Artists Collective, a touring group of Boston Camerata members, Cabaletta Productions, and Harmonia Orchestra and Chorus.
As a soloist, Carson's repertoire includes Mozart's Requiem, Handel's Messiah, Collegium Regale (Howells), and several Bach cantatas. Roles include the Rooster in Renard (Stravinsky), Paolino in Il matrimonio segreto (Cimarosa), Monaca Seconda and Voce in La beata Imelde (Perti), King Belshazzar in the Play of Daniel, and Ferdinand in Carmen and the Bull. Carson's solo song repertoire includes Dichterliebe (Schumann), Winter Words (Britten), Let Us Garlands Bring (Finzi), Le Jaloux (Clérambault) and more. Earlier this year, Carson premiered the role of Arthur Owen in Free Men, a new operetta by Oregon composer Ashley Hastings.
As a chorus member, Carson has performed Handel's Messiah, Roméo et Juliette (Berlioz), Elijah (Mendelssohn), The Little Match Girl Passion (David Lang), the world premiere of The Pashion of Yeshua (Richard Danielpour), Tosca (Puccini), Orfeo ed Eurydice (Gluck), and the Fauré, Mozart, and Verdi Requiems.
Carson holds music degrees from Seattle University the University of Oregon, and can be heard singing regularly with the choirs of Epiphany Parish Seattle where he works as a staff soloist. Later this year, Carson will appear as tenor soloist in Mozart's Requiem with Harmonia Orchestra and Chorus, and will join the chorus in a period performance of Handel's Messiah at Epiphany.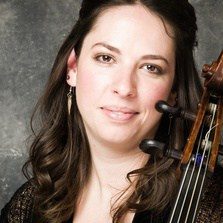 Adaiha MacAdam-Somer
L'Orfeo: Viol da Gamba
Multi-instrumentalist Adaiha MacAdam-Somer is highly sought after as a teacher, chamber, and orchestral musician across the United States and Europe. She splits her time and passion equally between cello, baroque cello, and all branches of the viola da gamba family. From her home base in Portland, Adaiha performs with a variety of ensembles including Amadeus Chamber Orchestra, Portland Baroque Orchestra, Seattle Baroque Orchestra, Voices of Music, Philharmonia Baroque Orchestra, and Voice of the Viol, which she is Artistic Director of. She will be making her chamber music debut with 45th Parallel in the 2021-2022 Season. As an educator she is Adjunct Professor of Cello at Linfield University, maintains a studio of private students, coaches the Bridgetown Baroque Ensemble, Trillium Baroque Orchestra, and substitute teaches for youth orchestras and chamber ensembles across the Pacific Northwest. Adaiha is regularly sought after as a guest instructor of workshops nationwide.
Miss MacAdam-Somer holds a Masters in Chamber Music and a Professional Studies Diploma in Cello Performance from the San Francisco Conservatory of Music. While in attendance, she had the opportunity to work and perform with such esteemed artists as Kim Kashkashian, Robert Mann, Menahem Pressler, Ian Swenson, and Joseph Swensen. While completing her undergraduate degree in cello performance at the University of Wisconsin-Madison, Adaiha taught for the Wisconsin Youth Symphony Orchestra and was tenured into Madison Symphony Orchestra as their assistant principal cellist. Her primary teachers include Jean-Michel Fonteneau, Elisabeth Reed, Uri Vardi, and Laszlo Varga. In the summer you can find her performing with various festivals and teaching chamber music and cello at Kinhaven Music School. Adaiha is forever grateful to Indre Viskontas and Adam Bristol for facilitating the acquisition of her bass viol, made by master luthier Francis Beaulieu.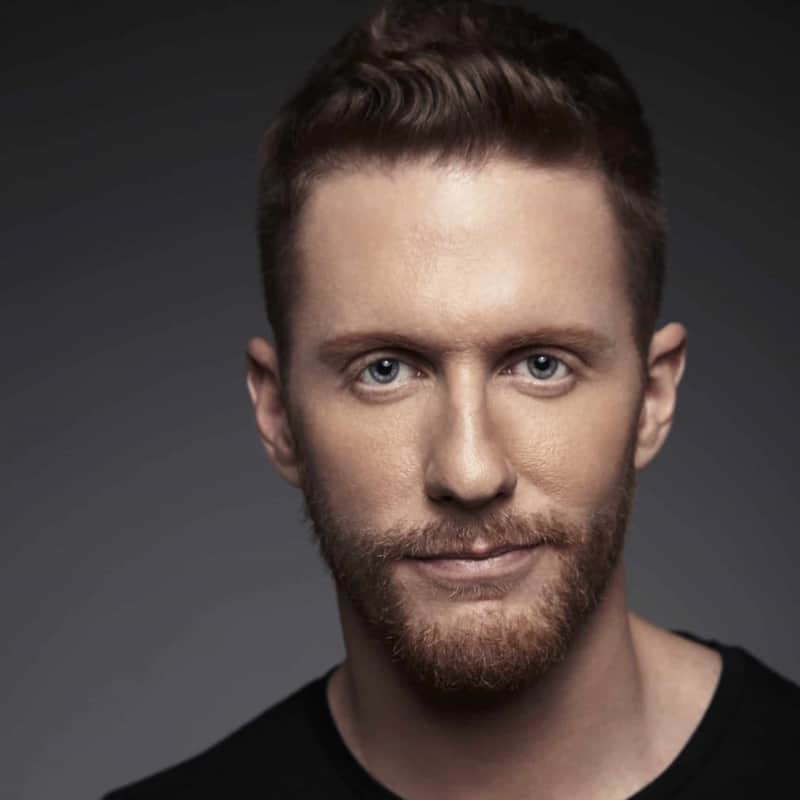 Timothy McDevitt
The Fall of the House of Usher: William
American baritone Timothy McDevitt has established himself among the industry's most versatile performers of today. His unique ability to thrive in the worlds of both opera and musical theatre is clearly represented by his diverse schedule throughout the United States and abroad.
In the 2022-23 season, Timothy joins the roster of the Metropolitan Opera covering in the new production of Terence Blanchard's CHAMPION. This season also includes William THE FALL OF THE HOUSE OF USHER at OrpheusPDX, Maximilian CANDIDE with the Cincinnati Symphony, concerts with the Winston Salem Symphony, and performances of his original cabaret ERWARTUNG // Expectation for The Metropolitan Opera Club, Ludlow House, The Century Association, and The Park Avenue Armory Avant-Garde. The accompanying short film also receives screenings at the Long Beach Opera and Opera Company of Philadelphia film festivals.
The 2019-20 season featured his debut in Germany as Harry Easter STREET SCENE at Oper der Stadt Köln, Maximillian CANDIDE with the Philadelphia Orchestra, CALL ME MADAM with NY City Center Encores, Bruce Ismay TITANIC in Greenville, concerts with the Virginia Arts Festival, and a return to Ravinia for the revival of Bernstein's MASS with the Chicago Symphony, later aired on PBS Great Performances. Timothy was also seen on season two of Dickinson for Apple TV+.
In the 2017-18 season, his credits included Riff WEST SIDE STORY with the NHK Symphony in Tokyo and with Yannick Nezet-Seguin conducting the Philadelphia Orchestra, Bernstein's MASS with the Chicago Symphony, BRIGADOON for the New York City Center Gala, Happy LA FANCIULLA DEL WEST at New York City Opera, ME AND MY GIRL for Encores at NY City Center, ALICE with the Manhattan Contemporary Chamber Ensemble at Carnegie Hall, and the title-role DEAR EDVARD at National Sawdust, Arena Stage, and the Martha's Vineyard Playhouse. 2018 also saw the release of two albums; Bernstein's MASS on the Deutsche Grammophon label, and BRIGADOON for Ghostlight Records.
Highlights from the 2016-17 season include Lt Cable SOUTH PACIFIC at Charlottesville Opera, THE NEW YORKERS for Encores at NY City Center, Colonel Picquart THE DREYFUS AFFAIR at the Brooklyn Academy of Music, Jonathan Dawe's NERO AND THE FALL OF LEHMAN BROTHERS with Ensemble Echappe, THOU SWELL with the New York City Ballet and Enrico in Haydn's L'ISOLA DISABITATA with the American Classical Orchestra at Alice Tully Hall.
Notable credits from previous seasons include the role of Le Mari LES MAMELLES DE TIRESIAS at both the Theatre Royal de La Monnaie de Munt in Bruxelles and the Festival d'Aix-en-Provence, Bernstein's MASS with The Philadelphia Orchestra, Lt Wright THE SECRET GARDEN at Baltimore Center Stage and Cincinnati Playhouse in the Park, LADY BE GOOD for Encores at NY City Center (album released on Sh-k-Boom Records), the Emmy Nominated production of CAROUSEL with the NY Philharmonic/Live from Lincoln Center (now streaming on Amazon Prime), Garrison Keillor's Prairie Home Companion for NPR, GUYS AND DOLLS at Carnegie Hall, Paul LES ENFANTS TERRIBLES with the North Carolina Opera, Allazim ZAIDE with the New World Symphony, St Plan FOUR SAINTS IN THREE ACTS with the Mark Morris Dance Group at BAM, various appearances with Steve Blier and the New York Festival of Song, and apprenticeships with Central City Opera and the Wolf Trap Opera.
Timothy has been recognized as a New York District Winner of the Metropolitan Opera Competition, a finalist in the Competizione dell'Opera at the Bolshoi in Moscow, the Lys Symonette Prize winner of the Lotte Lenya Competition, and twice as a finalist for the Atelier Lyrique at the Paris Opera (Opéra Bastille). A native of Reading, Pennsylvania, Mr. McDevitt holds both his Bachelor and Master degrees in Music from the Juilliard School. He lives in New York City with his husband, Cameron Bartell.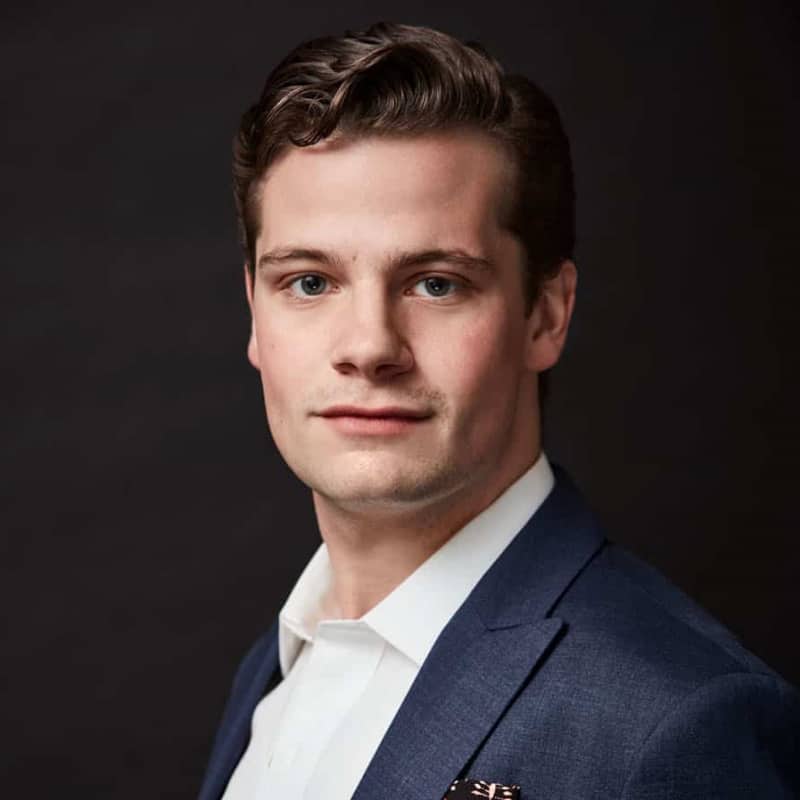 Conor McDonald
L'Orfeo: Orfeo
Baritone Conor McDonald has been lauded by the New York Times as "irresistible" and praised by Opera News for his "warm voice and winning personality."
Engagements for the 2021-2022 season include the cover of the Major-Domo in ARIADNE AUF NAXOS with The Metropolitan Opera and Dancaïre in CARMEN in his Minnesota Opera debut.
Based in New York, McDonald has performed as Junius in THE RAPE OF LUCRETIA as a guest artist with CUNY Queens, the Traveler in CURLEW RIVER with the Mark Morris Dance Group at Brooklyn Academy of Music; and several appearances as baritone soloist with New York City Ballet, including Bernstein's DYBBUK, Stravinsky's LES NOCES, and Brahms's LIEBESLIEDER WALZER.
Performances for the 2019-2020 season included his debut with Austin Opera as Marullo in RIGOLETTO, a master class and recital at Lee University, where he performed art songs by Mussourgsky, Britten, Poulenc, and Milhaud with fellow Tanglewood alumna Dr. ChoEun Lee, and a workshop of THE HALLOWEEN TREE with American Lyric Theater.
As a Filene Artist at Wolf Trap Opera, he performed Tobias Ragg in SWEENEY TODD, the title role in Gluck's L'îILE DE MERLIN, the Major-Domo in Strauss's ARIADNE AUF NAXOS, as well as a recital of art songs at the Phillips Collection. Other recent engagements include Marchese d'Obigny in LA TRAVIATA with the Atlanta Opera, Captain Corcoran in H.M.S. PINAFORE with Anchorage Opera, Ponchel in Kevin Puts's SILENT TIME, and the Soldier in Stravinsky's THE SOLDIER'S TALE at the 2018 Glimmerglass Festival.
As a studio artist at Nashville Opera, Kentucky Opera, and Des Moines Metro Opera, McDonald was heard in such roles as Yamadori in MADAMA BUTTERFLY, Pish-Tush in THE MIKADO, Harlekin in ARIADNE AUF NAXOS, Elder McLean in SUSANNAH, and the Cardinal and Priest in Philip Glass's GALILEO GALILEI. He also performed the role of Dandini in Opera Iowa's traveling production of LA CENERENTOLA in 2016.
With an interest in the development of new works, McDonald has performed in workshops of newly commissioned operas coproduced by the University of Cincinnati College-Conservatory of Music and Cincinnati Opera, including Scott Davenport Richards's BLIND INJUSTICE, Gregory Spears's FELLOW TRAVELERS,
Daniel Catán's MEET JOHN DOE, and Terence Blanchard's CHAMPION.
An active recitalist, McDonald has presented songs by Britten, Schubert, Ravel, Schumann, Debussy, Dessau, Mussorgsky, Eisler, and Weill. McDonald holds bachelor's degrees in vocal performance and art history from Northwestern University, and a master's degree in voice and opera from the University of
Cincinnati College-Conservatory of Music, where he studied with Bill McGraw.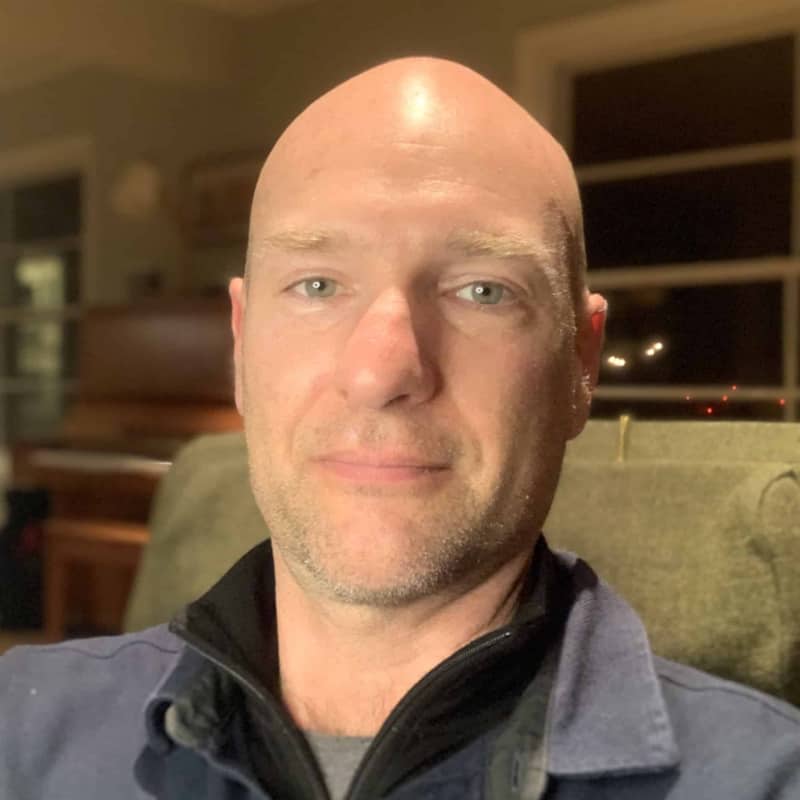 Daniel Meeker
The Fall of the House of Usher: Set Designer
With Portland Opera: Set Designer for EUGENE ONEGIN, L'ITALIANA IN ALGERI, COSI FAN TUTTI, THE DIFFICULTY CROSSING A FIELD & THE LITTLE MATCH GIRL PASSION, and LA CENERENTOLA, and Lighting Design for BIG NIGHT OUT. Also in Portland, CRAZY ENOUGH at Portland Center Stage; BARBEQUE, CROWNS, and THE WOLVES at Portland Playhouse; WELL, LET ME DOWN EASY, and THE BALTIMORE WALTZ for Profile Theatre. In addition to theater, Dan was the lighting Director of the Pickathon Festival from 2012-2019 and Is currently a Set Designer at Laika.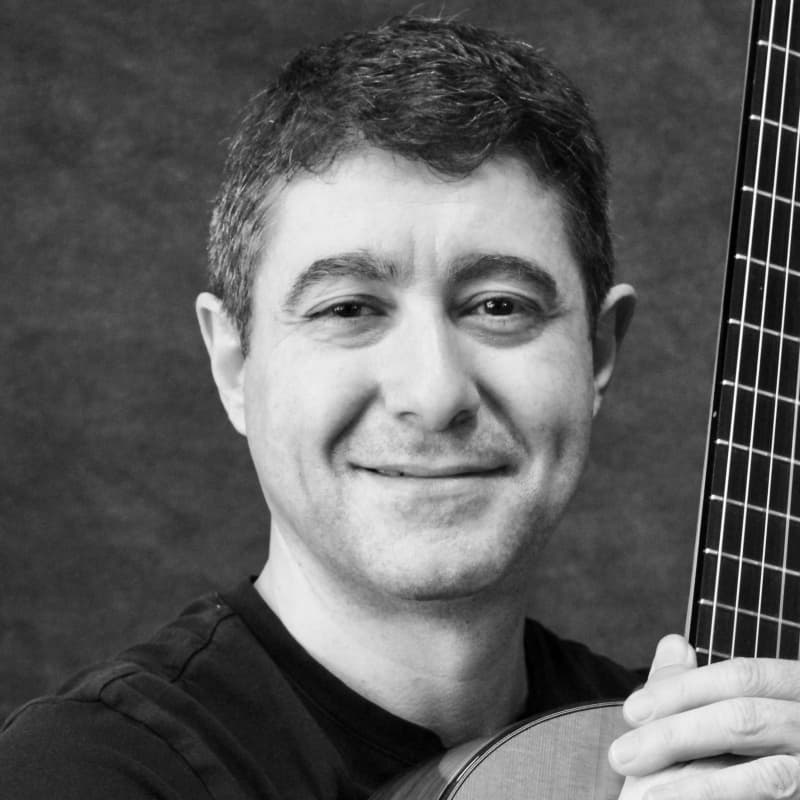 John Mery
The Fall of the House of Usher: Guitar
John Mery is a highly versatile and critically acclaimed guitarist with an extensive performance and recording resume as soloist, ensemble member, and sideman. Highlights of performances include the Guitar Foundation of America International Festival, Loudon Guitar Festival, High Desert Chamber Music, XXIII and XXIV Annual Credomatic Costa Rica Music Festival, Buenos Aires College Music Society International Conference, Chintimini Chamber Music Festival, Chamber Music Northwest, and the Northwest Guitar Festival. He has recently performed with the Oregon Symphony as soloists with the group Tango Pacifico, with the Portland Opera performing Don Giovanni on multiple occasions, and Dominick Argento's notoriously difficult Postcard From Morocco guitar part for which he received rare critical praise as an orchestra member, and with the 3rd Angle New Music Ensemble performing Maria de Buenos Aires on electric guitar.
John is a founding member of the Oregon Guitar Quartet, a group that has released eight critically praised recordings that get regular FM radio airplay across the nation including NYC's WQXR-FM, Philadelphia's WRTI-FM, and Chicago's WFMT.
John is on the music faculty of Lewis and Clark College, Reed College, and Portland Community College where he is the Chair of Performing Arts. He currently resides with his wife and daughter in Portland, Oregon.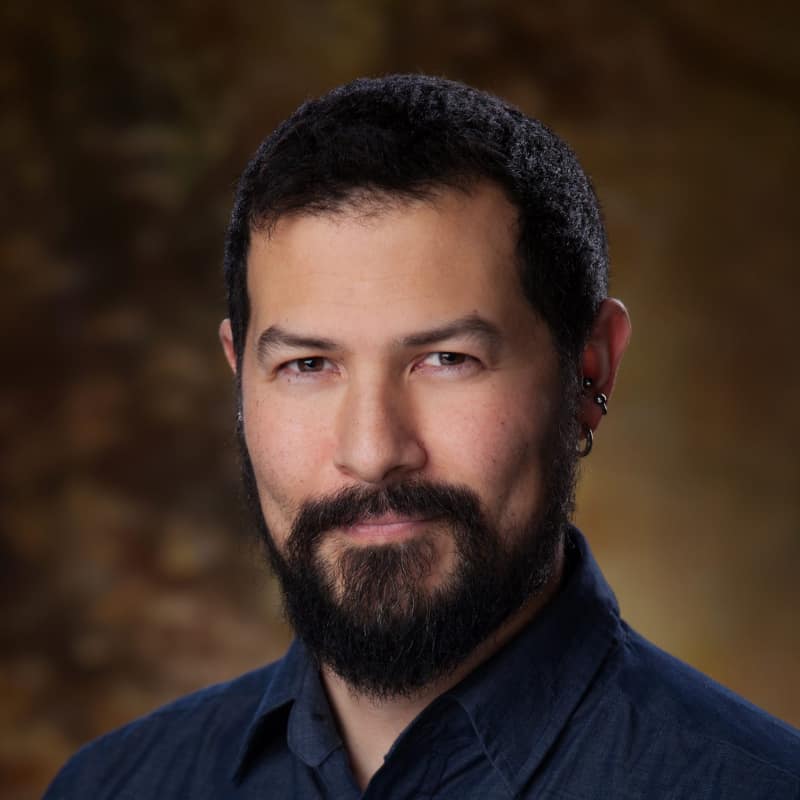 Brandon Michael
L'Orfeo: Ensemble
Brandon Michael has been recognized for his beautiful and versatile tenor voice. Brandon marks his Oregon Operatic debut with this production of L'ORFEO. Brandon has performed the roles of Goro, La Danciaro, The Witch, Basillio/Don Curzio, Fenton and Spoletta. Brandon has performed with the Spokane Symphony, Couer D'Alene Symphony, Inland Northwest Opera, and Opera Fairbanks, among many others. Brandon teaches voice at Clackamas Community College.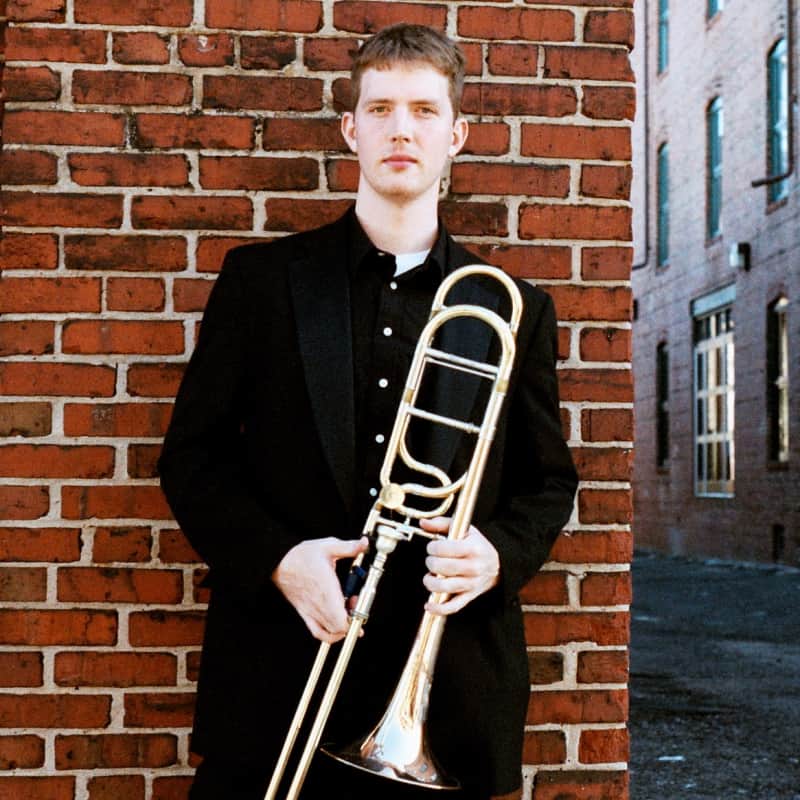 Graham Middleton
L'Orfeo: Trombone
Tenor and bass trombonist Graham Middleton is a member of the trombone sections of the Portland Opera Orchestra, Vancouver (Washington) Symphony, and the Yakima Symphony. He also regularly performs as a substitute or extra musician with the Oregon, Vancouver (Canada), Seattle, Eugene, and Spokane Symphonies. Recent performances also include the Oregon Bach Festival and Sunriver Music Festival. He previously held positions with the Dubuque Symphony, Columbus Symphony, and Opera Cleveland, and has additionally performed with the San Diego and Baltimore Symphonies and the Alamo City Opera.
Also a skilled craftsman and instrument builder, Graham is sought after by brass artists nationwide seeking to modify, customize, or repair their instruments. He first learned to build high-end horns at the S.E. Shires Co., where he was eventually the director of handslide production. He later built piccolo trumpets at Schilke Music Products and mouthpieces at Marcinkiewicz Co. He now focuses his instrument work on high-end custom projects and slide optimization. More information can be found at https://www.middletonbrass.com/.
Graham maintains a small private low brass studio in the Willamette Valley and teaches low brass at George Fox University. Graham received his bachelor's degree from Northwestern University and masters degrees from the University of Michigan. He also studied at the Peabody Institute and the Aspen Music Festival.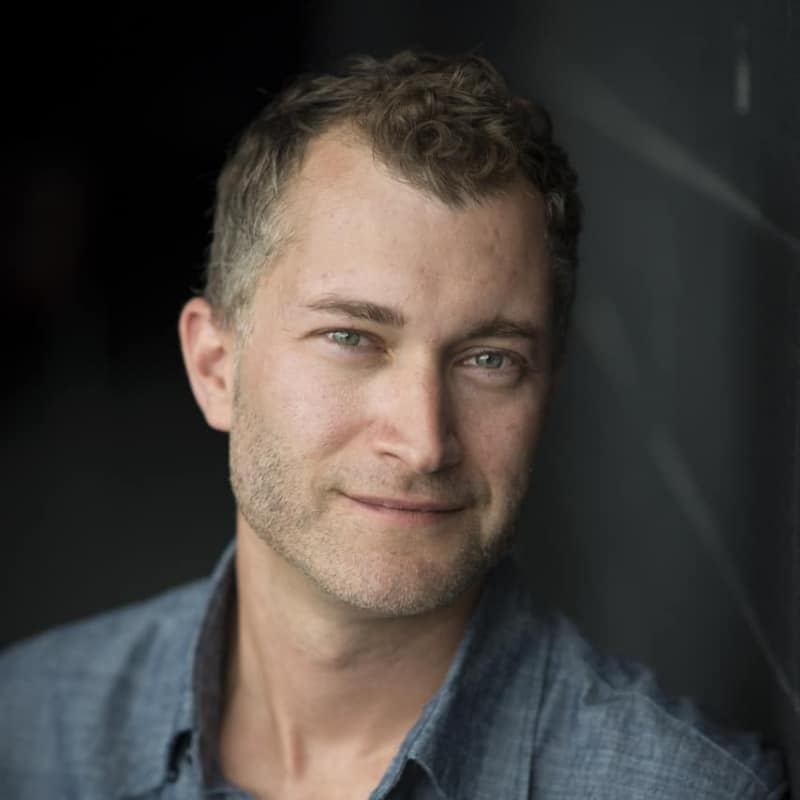 Kevin Newbury
The Fall of the House of Usher: Director
Kevin Newbury is a theater, opera, and film director based in New York City. Kevin's work focuses on issues of community and social justice with a particular focus on our shared LGBTQAI+ history.
Kevin has directed over 70 original theatre, opera and film projects. Recent world premiere highlights include FELLOW TRAVELERS (Cincinnati Opera, Prototype Festival/NYC, Lyric Opera of Chicago, Arizona Opera; named "The Best Opera of 2016" by The New York Times), THE (R)EVOLUTION OF STEVE JOBS (Santa Fe Opera, Seattle Opera, 2019 GRAMMY Award Winner: Best Opera Recording), KANSAS CITY CHOIR BOY (starring Courtney Love and Todd Almond: NYC, Boston, LA and Miami), DOUBT (Minnesota Opera, PBS' Great Performances), BEL CANTO (Lyric Opera of Chicago, PBS' Great Performances), OSCAR (Santa Fe Opera & Opera Philadelphia), the Pulitzer Prize-winning LIFE IS A DREAM (Santa Fe Opera), THE GOOD SWIMMER (BAM Next Wave Festival), and THE NINTH HOUR at Met Live Arts. Kevin has also directed productions for San Francisco Opera, L'Opera de Monreal, Canadian Opera Company, San Francisco Symphony, Barcelona Liceu, American Repertory Theatre, Bard Summerscape, Houston Grand Opera, Wexford Festival, Glimmerglass Opera, Opera Theatre of St. Louis, the Virginia Arts Festival, Portland Opera, and many more.
Kevin's long association with the work of Leonard Bernstein includes directing CANDIDE with the Philadelphia Orchestra (starring Bradley Cooper & Carey Mulligan) in 2019 and Bernstein's MASS six times, including two commercial audio recordings (one GRAMMY nominated). Kevin's MASS productions have been named "One of the Best Events of the Year" by The New York Times and The Washington Post for the Carnegie Hall and Kennedy Center iterations in 2008, and by The Chicago Tribune for the 2018 Ravinia Festival production, which was revived in 2019 and recorded for PBS' Great Performances, airing in 2020.
Kevin's theatre directing work includes the GLAAD-Media Award-winning play CANDY & DOROTHY. As an event director, Kevin has directed and curated the Park Avenue Armory Gala four times, and the BAM Gala once.
Kevin's three short films, MONSURA IN WAITING, STAG, and EPIPHANY V have collectively screened at over 50 film festivals and have won several awards. Kevin also staged the opera scene and served as a consultant on Split the Lark (Season 2, Episode 6) of Apple TV's DICKINSON. Kevin has also directed music videos for Morgan James, Shayfer James, Coyle Girelli, and others.
Upcoming projects include the world premieres of Greg Spears' and Tracy K. Smith's CASTOR & PATIENCE for Cincinnati Opera and Karim Sulayman's UNHOLY WARS for the Spoleto Festival. Kevin recently co-founded UP UNTIL NOW COLLECTIVE. Founded in Summer, 2020, UP UNTIL NOW develops and produces new interdisciplinary work that explores empathy, intimacy, and community, and seeks to challenge the status quo by building new structures for artistic creation. Among UP UNTIL NOW's recent projects include SOUL(SIGNS): AN ASL PLAYLIST, for Broadstream. UUN's first American Sign Language music video for Gladys Knight and the Pips' Midnight Train to Georgia was featured as the Times Square Alliance's "Midnight Moment," playing on 80+ screens in Times Square every night in July, 2021.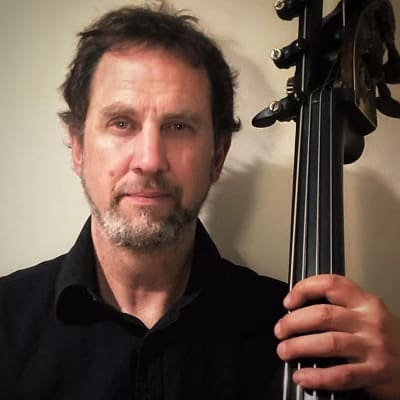 David Parmeter
L'Orfeo & The Fall of the House of Usher: Double Bass
David Parmeter, double bass, came from a musical family. He grew up in Southern California and graduated from UCLA; shortly after, David won a position with Pacific Symphony and landed a career as a studio musician playing film scores. Twenty-five years later, he continues to do both, even though in 2012 David and his family relocated to Portland Oregon, where he is currently Principal Bass of Oregon Ballet Theatre and a member of Portland Opera. David has also played with Los Angeles Opera, Los Angeles Chamber Orchestra, and the Oregon Symphony as a substitute musician. David plays in many summer festivals and enjoys riding his bike and brewing beer in his free time.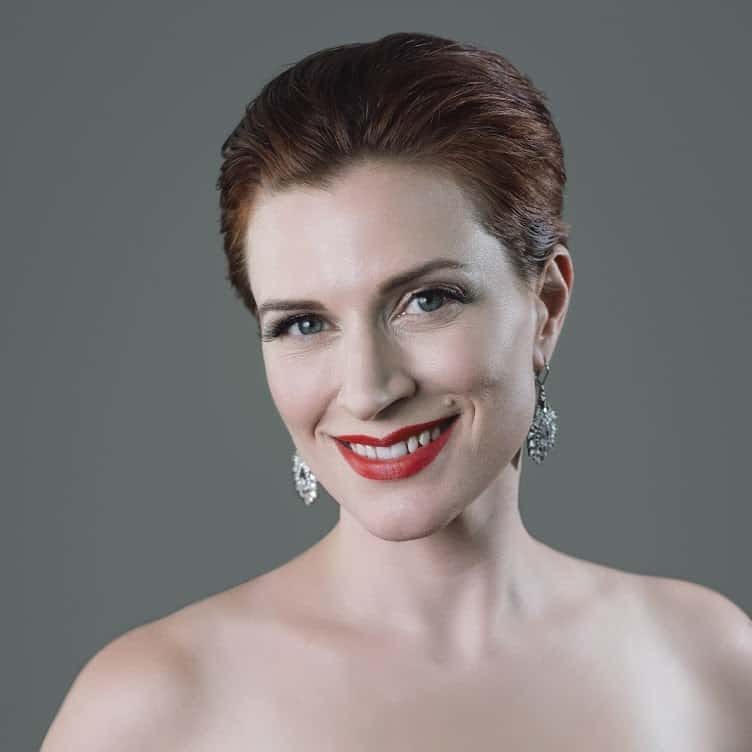 Hannah Penn
L'Orfeo: Messagiera & Speranza
Hannah Penn, a mezzo-soprano, enjoys a diverse career as a performer of opera, oratorio, and recital literature. Frequently praised for her musicality and the timbre of her voice, Ms. Penn has recently been called "…a major talent", and "…an intelligent and wonderfully musical singer" by Portland's Willamette Week, and was praised for having "…intriguing colors at both ends of her range" by The Oregonian. She has sung more than twenty operatic roles with Glimmerglass Opera, Florida Grand Opera, Portland Opera, Tacoma Opera, Opera Bend, Eugene Opera, Opera Coeur D'Alene, and many other companies.
As a past member of Portland Opera's studio artist program, Ms. Penn sang the roles of Diana (LA CALISTO), Thisbe (LA CENERENTOLA), Mercedes (CARMEN), Flora (LA TRAVIATA), and Nancy (ALBERT HERRING). She also sang her first CARMEN with Portland Opera, which garnered critical acclaim and resulted in a chance to reprise the role following season with the Teatro National Sucre in Quito, Ecuador. Ms. Penn has since returned to Portland Opera many times as a guest artist, most notably as "Hannah After" in AS ONE, Julie in SHOW BOAT, and L'enfant in Ravel's L'ENFANT ET LES SORTILEGES.
A strong proponent of new works, Ms. Penn has performed in the American premiere tours of John Adam's EL NINO and Sven-David Sandstrom's HIGH MASS, and has been involved in the American premiers of several operas, including Anthony Davis' WAKONDA'S DREAM, Richard Rodney Bennett's THE MINES OF SUPLHUR, and David Carlson's ANNA KARENINA.
Ms. Penn also enjoys a full concert schedule, having been featured with orchestras around the country, including many appearances with the Oregon Symphony, the Portland Baroque Orchestra, the Sunriver Music Festival, the Florida Philharmonic, and the Seattle Baroque.
A dedicated and passionate teacher, Ms. Penn maintains a large private studio, in addition to positions on faculty at Portland State University, Linfield University, and Aquilon Music Festival. She has been Portland Opera's regular pre-show lecturer for the past six years. Ms. Penn received her doctorate of musical arts from New England Conservatory last fall, after rediscovering the manuscript parts and reconstructing the full score for a lost American opera, SHANEWIS, by Charles Wakefield Cadman. The semi-biographical piece tells the life story of Cadman's friend and colleague, Native American operatic mezzo-soprano Tsianina Redfeather.
This season's engagements include two concerts with the Portland Baroque Orchestra, concerts, and recording projects with Portland's medieval music group In Mulieribus, concerts with the Salem Festival Chorale and Salem Winds, and a series of Bach cantatas in Leipzig, Berlin, and Prague, with the Leipzig Bach Festival. Next season, Ms. Penn will perform Peter Maxwell Davies' one-woman show, MISS DONNITHORNE'S MAGGOT with Third Angle.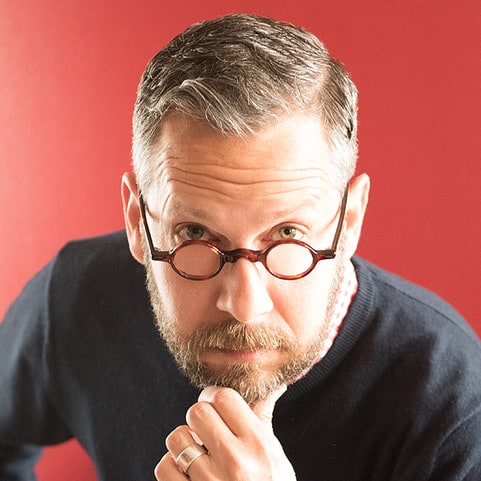 Chas Rader-Shieber
L'Orfeo: Director
Known both for his bold and inventive productions and for his acute musical instincts, Chas Rader-Shieber has established himself as one of the most innovative opera directors of his generation. Reviewing his staging of Janáček's THE CUNNING LITTLE VIXEN, Toronto's Classical 96.3 FM praised Mr. Rader-Shieber's "daring and visionary approach to staging" and declared him "a force to be reckoned with in the opera world." Mr. Rader-Shieber's repertoire encompasses a broad range of works from Monteverdi to Benjamin Britten, but he has made a particular specialty of Baroque opera.
In the 2021-2022 season, Mr. Rader-Shieber continues his close collaboration as Resident Stage Director with the Curtis Institute of Music, workshopping a new piece, 24, and directing a new production of DANGEROUS LIAISONS. He also returns to Des Moines Metro Opera for a new production of Britten's A MIDSUMMER NIGHT'S DREAM. Future seasons will include a new production with Opera Colorado.
Chas Rader-Shieber's engagements during the COVID-19 impacted 2020-2021 season included co-directing a film, MERCY, with Alek Shrader, based on Mozart's La clemenza di Tito and created for Curtis Institute of Music. He also directed a new production of Rameau's PLATÉE at Des Moines Metro Opera, and a reprisal of his acclaimed production of ORFEO ED EURIDICE at The Dallas Opera was unfortunately canceled.
Mr. Rader-Shieber's original engagements during the COVID-19 shortened 2019-2020 season included directing a production of SHINING BROW at Arizona Opera (completed), Vivaldi's BAJAZET at Portland Opera (cancelled) and a return to Curtis Institute of Music to direct their productions of IL BARBIERE DI SIVIGLIA (completed) and LA CLEMENZA DI TITO (postponed). During the summer of 2020, he planned a return to Des Moines Metro Opera for their production of PLATÉE by Rameau (postponed).
Mr. Rader-Shieber's 2016-2017 season included a debut with Pittsburgh Opera for LA TRAVIATA and a return to Des Moines Metro Opera for Gluck's ORFEO. Previously, he continued his association with the Curtis Insitute of Music, directing CAPRICCIO. On the international stage, Mr. Rader-Shieber directed FAUST with the Macau Festival, and made a return to Pinchgut Opera in Australia for their production of L'AMANT JALOUX.
During the 2014-2015 season, Mr. Rader-Shieber debuted with Boston Lyric Opera for a new production of LA TRAVIATA, Des Moines Metro Opera for DIE ENTFÜHRUNG AS DEM SERAIL, and Indiana University directing Alcina. He also returned to Portland Opera for DIE FLEDERMAUS, and also Curtis Institute of Music for ARIADNE AUF NAXOS.
During the 2013-2014 season, he returned to Sydney, Australia with Pinchgut Opera for GIASONE (Cavalli), and revived his acclaimed production of Orlando for HOBART BAROQUE, which was nominated for a Helpmann Award for Direction of an Opera in Australia. He also debuted with Utah Opera for DIE ENTFÜHRUNG AUS DEM SERAIL, and joined Wolf Trap Opera for GIULIO CESARE.
Mr. Rader-Shieber began the 2012-2013 season with DIE ZAUBERFLÖTE at the Curtis Institute of Music, where he has directed over 26 operas. Other notable recent productions with Curtis include: Henze's ELEGY FOR YOUNG LOVERS, and Idomeneo and Rossini's IL VIAGGIO A REIMS. The 2012-2013 season also found Mr. Rader-Shieber debuting with Portland Opera directing Handel's RINALDO.
Of his production of Handel's ORLANDO at the New York City Opera in 2004, The New York Times stated that Rader-Shieber had given audiences a production "at once contemporary, fanciful and true to the original." In addition to ORLANDO, Mr. Rader-Shieber's work at the New York City Operahas included a critically acclaimed production of Handel's FLAVIO in 2003. The 2011-12 season included a debut with the Staatstheater Darmstadt for Léhar's DIE LUSTIGE WITWE. In the 2010-2011 season, Mr. Rader-Shieber's engagements included LA CLEMENZA DI TITO for Vancouver Opera, as well as DON GIOVANNI with Music Academy of the West.
Mr. Rader-Shieber opened the 2009–2010 season directing his production of DIE ENTFÜHRUNG AUS DEM SERAIL with San Francsico Opera and followed by a revival of his TAMERLANO for Los Angeles Opera. He concluded the season directing ANTONY AND CLEOPATRA for the Curtis Institute of Music and Handel's TOLOMEO for Glimmerglass Opera.
In the 2008–2009 season, Mr. Rader-Shieber made his debut in Australia presenting Charpentier's DAVID ET JONATHAS for Pinchgut Opera. He presented a new production DIE ENTFÜHRUNG AUS DEM SERAIL at Lyric Opera of Chicago, and directed IL VIAGGIO A REIMS at Curtis. He finished the season with a new production of IL RE PASTORE for Opera Theatre of St. Louis and directed his production of DON GIOVANNI for Santa Fe Opera. 
During the 2007–2008 season, Mr. Rader-Shieber directed UNA COSA RARA for Opera Theatre of Saint Louis, Handel's TAMERLANO at Washington National Opera, Bolcom's A WEDDING for Music Academy of the West, as well as direction and production of AINDAMAR by Osvaldo Golijov with Curtis Opera Theater.
In 2006-2007, Mr. Rader-Shieber brought his DON GIOVANNI to Opera Pacific and also made his return to New York City Opera directing Rossini's LA DONNA DEL LAGO, which he also directed at Minnesota Opera. Rounding out his season were engagements to direct L'ORMINDO at Pittsburgh Opera, THE CUNNING LITTLE VIXEN at Houston Grand Opera, and Bellini's I PURITANI at Opera Theater of St. Louis.
Among his many other Handel credits, he directed lavish and modern stagings of SEMELE for the Arizona Opera and the Skylight Opera Theatre, ALCINA at the Curtis Institute of Music, GIULIO CESARE at the Pittsburgh, Minnesota and Edmonton Operas, and TAMERLANO at the Spoleto Festival USA. He has also directed other Baroque operas, including Monteverdi's L'INCORONAZIONE DI POPPEA for Pittsburgh Opera Center and the Curtis Institute, and Purcell's DIDO AND AENEAS at the Curtis Institute.
Mr. Rader-Shieber has also become well known for his interpretations of Mozart operas. Among others, he has directed DIE ZAUBERFLÖTE, DON GIOVANNI and COSI FAN TUTTE at companies including Opera Pacific, Opera de Montreal, Santa Fe Opera, and the Juilliard Opera Center. The Toronto Globe and Mail said of his LA CLEMENZA DI TITO: "Rader-Shieber is a talent to watch, given his brilliant, economical illumination of Metastasio's text, which focused on character revelation like a psychological thriller."
Mr. Rader-Shieber's work also includes repertoire ranging from Tchaikovsky's EUGENE ONEGIN at the Skylight Opera Theatre, to Donizetti's DON PASQUALE at Music Academy of the West, and the operas of Britten, Giancarlo Menotti, and Ned Rorem at the Curtis Institute of Music. Mr. Rader-Shieber has served as Artistic Director of the Skylight Opera Theatre, and on the faculty of The Juilliard School and the Music Academy of the West.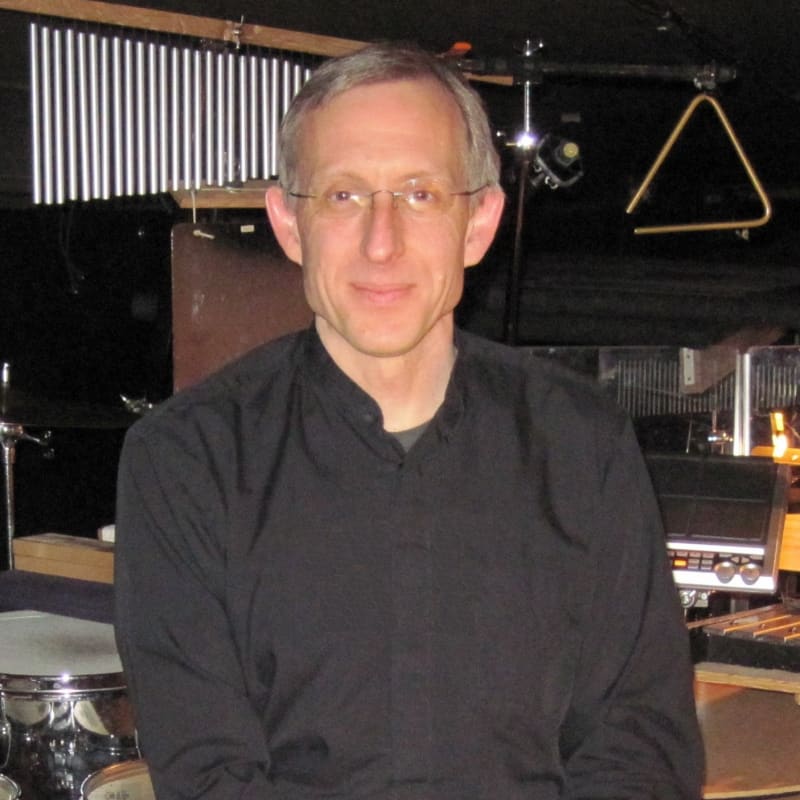 Gordon Rencher
The Fall of the House of Usher: Percussion
Gordon Rencher is one of the Northwest's most versatile percussionists. A skilled drum set player and orchestral percussionist, he also performs professionally on latin percussion and steel drum. He is the principal percussionist for the Portland Opera and Oregon Ballet Theater, and has been principal for several area summer music festivals, including the Oregon Bach Festival. He performs frequently with The Oregon Symphony, and is Portland's "first call" show player for touring Broadway musicals. He has performed with Chick Corea, Jason Alexander, Natalie Cole, Johnny Mathis, Bernadette Peters, Roberta Flack, Olivia Newton-John, Peter Cetera, The Indigo Girls, Bela Fleck, The Pointer Sisters, Jerry Lewis, Dave Brubeck, Randy Newman, along with many others. In addition to recordings of the Oregon Symphony (3 Grammy nominations), Gordon can be heard on recordings for The Portland Opera, the Third Angle New Music Ensemble, Oregon Catholic Press, and folk-rock-blues artist, Martha Schuyler Thompson.
Mr. Rencher teaches drum set and percussion in his own studio, and has taught for Western Oregon University, Linfield College, Portland State University, Warner Pacific College, Marylhurst University, the University of Alaska Fairbanks, and many area high schools. Mr. Rencher has published a method book for beginning snare drum, a method book for beginning jazz drum set, and several pieces for concert percussion, marching percussion, and steel drum band through Alfred Music, Matrix Music, and Drop6 publications. Originally from Boise, Idaho, and a graduate of the University of North Texas and veteran of NT's renowned Lab bands, he worked on cruise ships as a drummer and band leader before moving to the Portland area in 1989.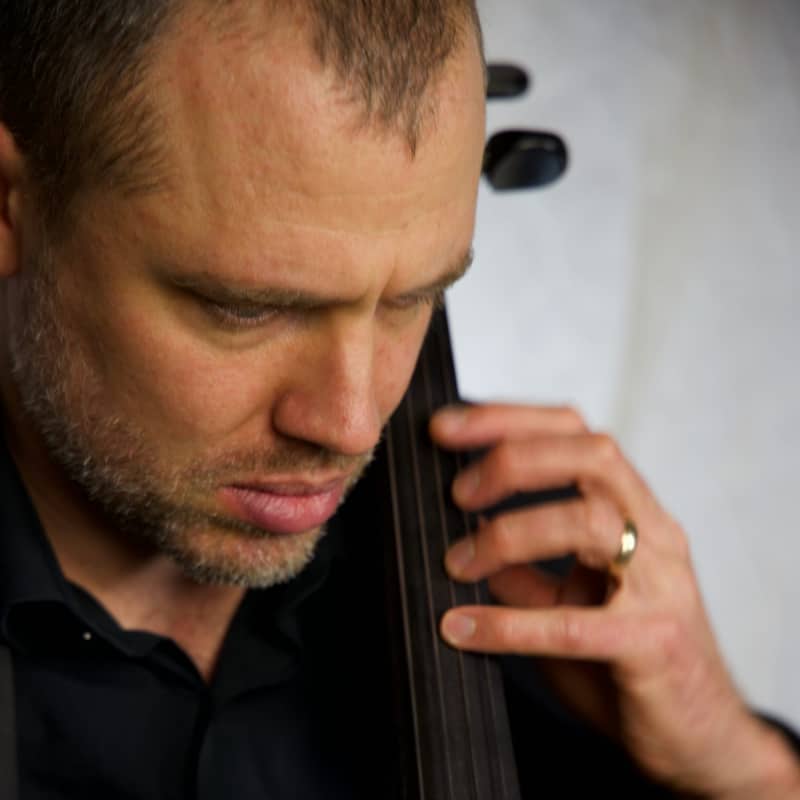 Dylan Rieck
L'Orfeo & The Fall of the House of Usher: Cello
Dylan Rieck, a cellist and composer, is principal cellist for the Portland Opera orchestra. He has performed over 800 concerts in 15 countries globally. Dylan's original compositions span a wide range of musical styles and convey a sense of exploration and urgency. An avid collaborator, Dylan finds inspiration from working with artists in many fields to blend ideas into rich tapestries of new work. His work can be heard on television, film, video games, and in live performances in many unique environments.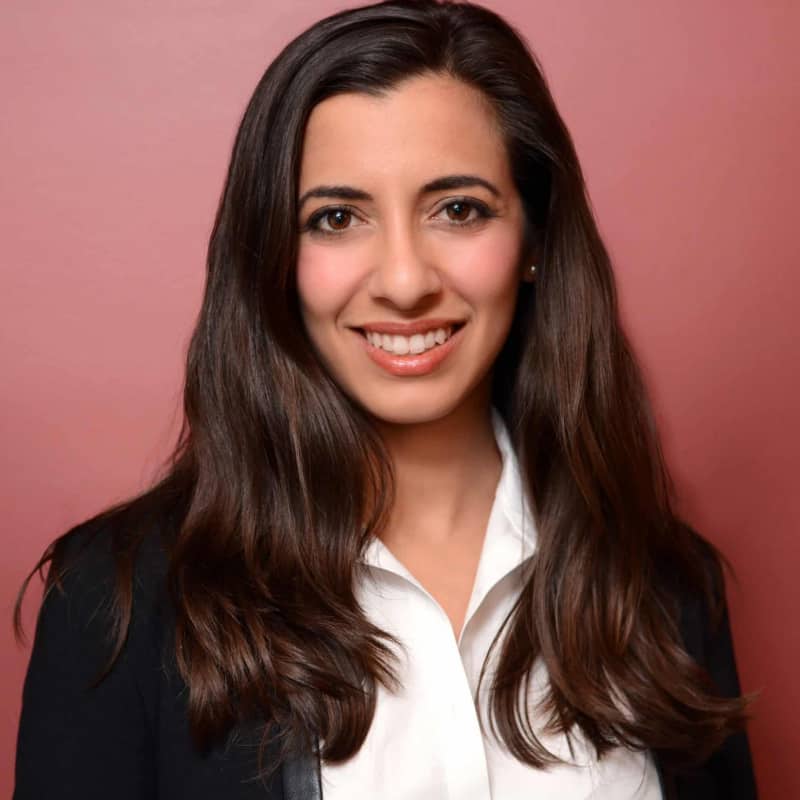 Michelle Rofrano
The Fall of the House of Usher: Conductor
Michelle Rofrano is a Sicilian-American conductor with a strong interest in the intersection of art and social activism. Driven by a passion for storytelling, her recent operatic work includes leading productions of THE QUEEN OF SPADES AND TROUBLE IN TAHITI with The Glimmerglass Festival, the New York premiere of Pauline Viardot's CENDRILLON with City Lyric Opera, DON QUICHOTTE AT COMACHO'S WEDDING with Opera Saratoga, LE NOZZE DI FIGARO with the Crane School of Music, TROUBLE IN TAHITI, AVOW, and A FLOURISH OF GREEN with Westminster Choir College, and COSÌ FAN TUTTE and THE TURN OF THE SCREW with DC Public Opera. She has previously served as assistant conductor with Florida Grand Opera, Spoleto Festival USA, Opera Birmingham, and The Glimmerglass Festival, including the world premiere of Jeanine Tesori and Tazewell Thompson's BLUE. Upcoming engagements include serving as cover conductor for productions with San Francisco Opera, Lyric Opera of Chicago, and Juilliard Opera.
An alumna of the Peabody Conservatory's Orchestral Conducting program, Rofrano enjoys performing orchestral repertoire in addition to opera and has led concerts with Spoleto Festival USA, the CJMEA youth orchestra, and The Little Orchestra Society. Her recordings from Spoleto Festival's Classical Showcase concert in 2019 with the SFUSA orchestra have been featured on classical music radio program Performance Today, reaching a national audience.
In response to the US federal immigration ban of 2017, Rofrano organized and led #NoBan: an orchestral protest concert with an aptly-named ad-hoc ensemble, PROTESTRA, to raise donations for refugee aid organizations. In 2020, PROTESTRA incorporated as a non-profit with the mission of raising awareness about social justice issues through classical music. The group has recently performed concerts advocating for climate justice and racial and gender equality. In addition to her work as the Founder and Artistic Director of PROTESTRA, Michelle is a co-creator of Girls Who Conduct, an educational initiative that provides conducting mentorship for young women and non-binary musicians in an effort to promote gender parity on the conducting podium.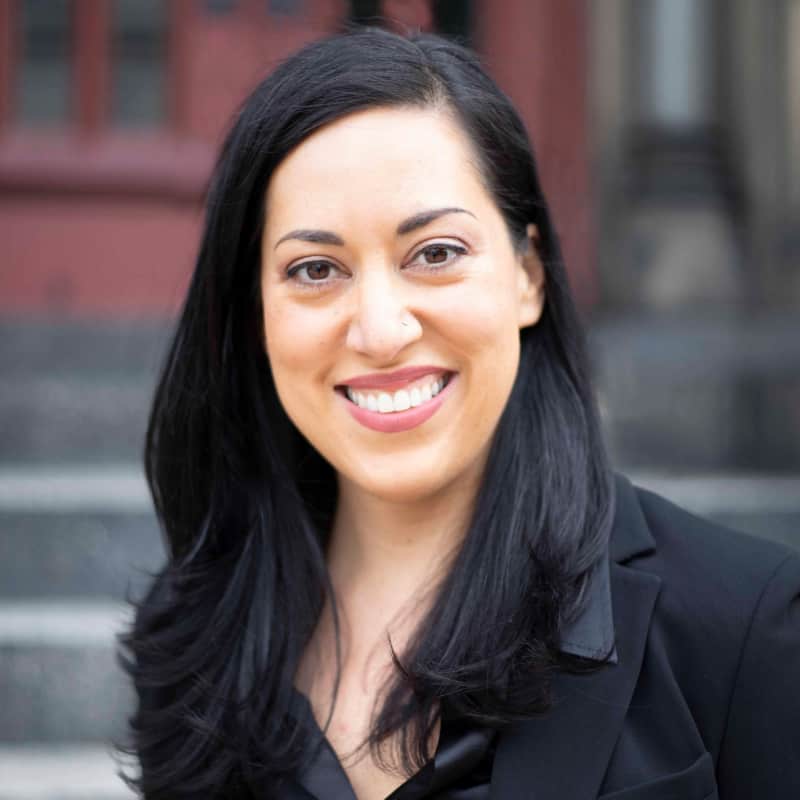 Valery Saul
L'Orfeo: Surtitle Manager and Operator
Recognized for her musicality, dynamic leadership, and technical precision, Valery Saul is earning new praise as an up-and-coming conductor. She served as the assistant conductor of the Baltimore Symphony Youth Orchestra and has covered for both the Oregon Symphony and Baltimore Symphony Orchestra. Valery recently completed her degree in Orchestral Conducting at Peabody Conservatory under the mentorship of Marin Alsop (M.M. 2022).
In the 2021-2022 season, she won 2nd place at the Denver Philharmonic International Conducting Competition with a captivating performance of the Chopin Piano Concerto No. 2. Valery was selected to participate in the Domaine Forget Conducting Academy with Yannick Nézet-Séguin and Bramwell Tovey where she was awarded the Excellence Scholarship.
Highlights of the 2019-2020 season include participation in a masterclass at the Kennedy Center with the National Symphony Orchestra and Gianadrea Noseda. During the Covid pandemic, Valery was appointed conductor for the OperaBox Company in Vancouver B.C. where she led engaging virtual programs of Puccini's LA BOHÈME and Handel's MESSIAH.
Creating engaging and relevant programs is one of Valery's core musical values. As the assistant conductor for the Hillsboro Symphony Orchestra for three seasons in 2017-2019, she put together a program that celebrated the hispanic culture of her community, inviting local artists and curating the repertoire. Valery is also an advocate for spotlighting new music of today's living composers to be heard in our concert halls.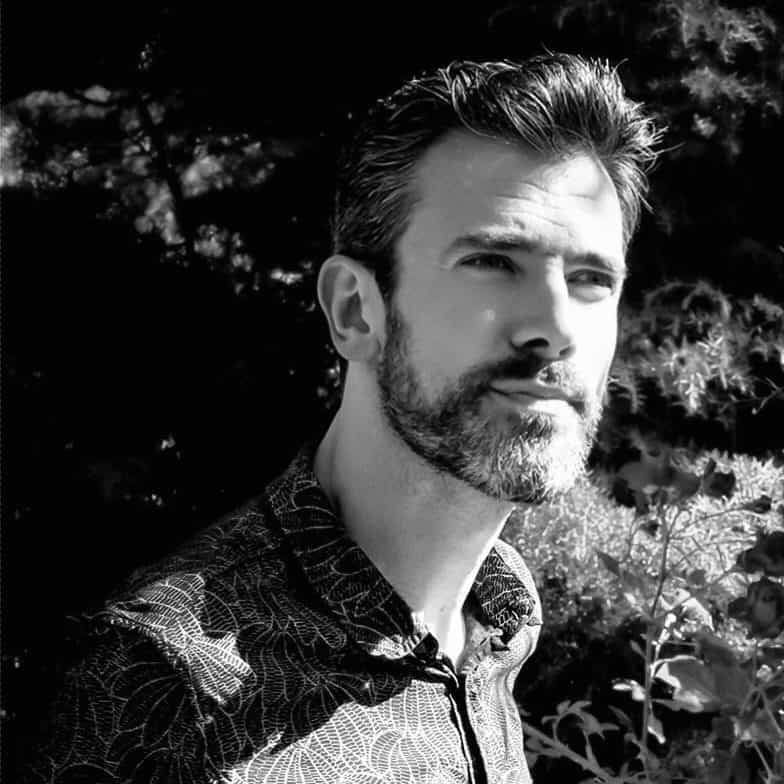 Sequoia
The Fall of the House of Usher: Rehearsal Accompanist & Synthesizer
As a classical pianist, British-born Sequoia has worked for such companies as the Royal Opera House, English National Opera, Rambert Dance Company, the BBC Singers and the acclaimed music theater group, the Clod Ensemble. Since his arrival in Portland, he is now working for Portland Opera & Opera Theater Oregon. He also enjoys working in progressive music outside of the classical box, and has performed and collaborated with the likes of rock legends Mark E Smith (The Fall), Damo Suzuki (Can), and jazz/improvising luminaries Meredith Monk, Jacqui Dankworth and Barb Jungr.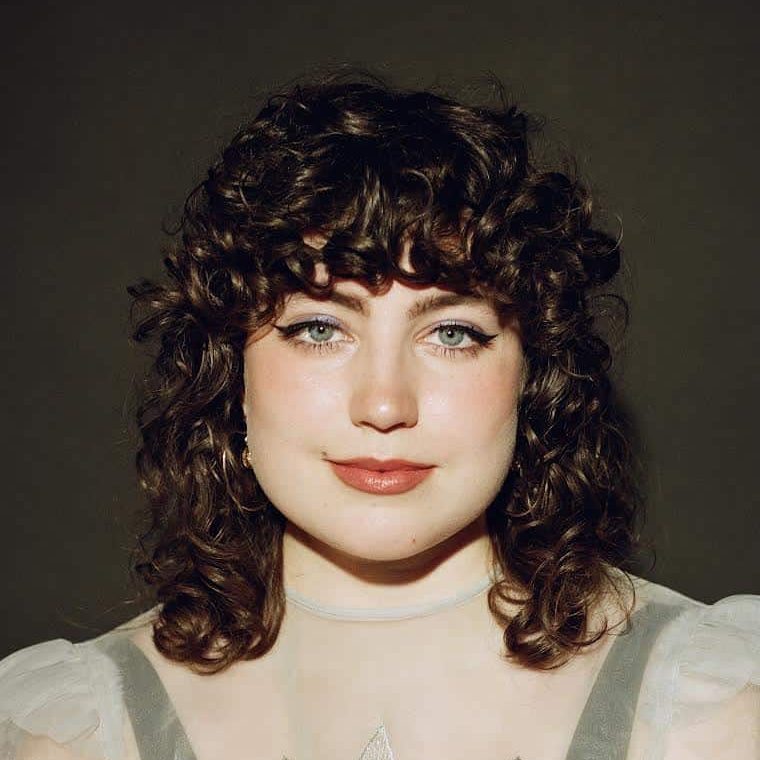 Maeve Stier
L'Orfeo: Ensemble
Maeve Stier is a soprano from Portland, OR. Last fall, they performed the role of Shepherd Boy in Portland Opera's production of TOSCA. Other performance experience includes roles and workshops with PSU Opera, Third Rail Repertory Theater, and Aquilon Music Festival, as well as chorus work with the Oregon Symphony, Portland Opera, and internationally acclaimed artists such as Pink Martini, Sarah Brightman, and Josh Groban. They can also be found busking at markets and festivals around the PNW with their accordion.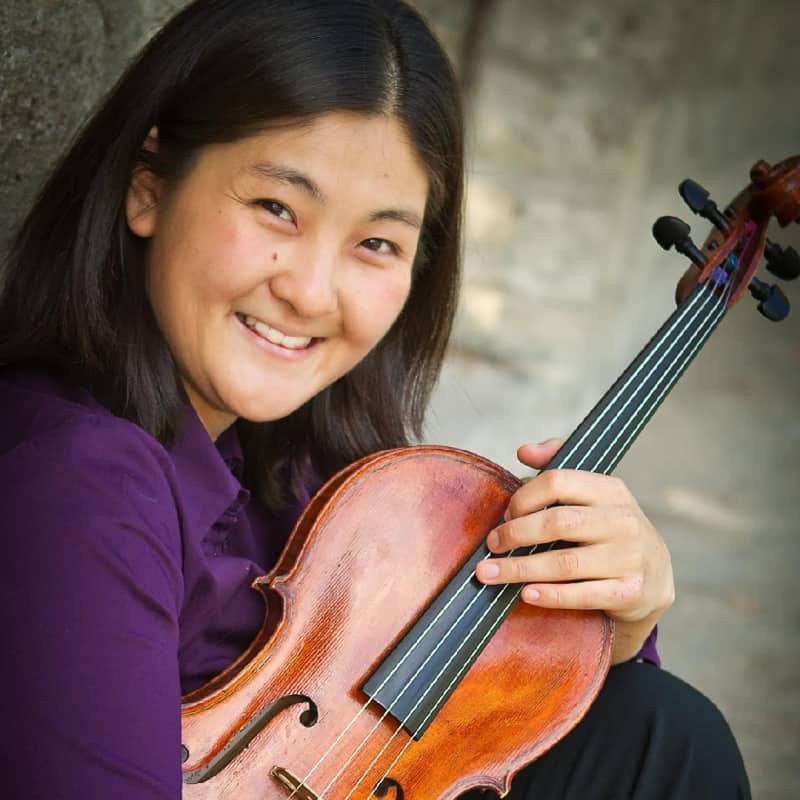 Kim Uwate
L'Orfeo: Viola
Giving "performances from the heart" with "matchless precision" (Daniel Buckwalter, Eugene Scene), violist Kimberlee Uwate creates musical experiences rooted in connection, reflection, and growth. As the violist of Delgani String Quartet, she has been building community in Oregon since 2015 through projects like "How We Remember." This trifold experience in early 2020 included origami paper-crane-folding community events among Delgani listeners, a commissioned work by composer Elena Ruehr, and an immersive concert honoring the children of World War II.
Each season, Delgani programs concerts with its audience in mind, continually pushing the edge while deepening connections to music that is both familiar and new. In recent seasons, Uwate has performed with Delgani at the Metropolitan Museum of Art in New York City, and Charles University in Prague. She teaches viola and violin at Willamette University and works with students through Delgani's summer String Quartet Academy, Adult Amateur Workshops, and Classical Spark program in third-grade classrooms around the state of Oregon. She trained at the Manhattan School of Music, University of California at Davis, and University of Illinois at Urbana-Champaign. Uwate received her Doctor of Musical Arts degree with the completion of her dissertation,TOWARD A BUSINESS HISTORY OF THE STRING QUARTET: HOW THE STRING QUARTET BECAME A CAREER PATH IN THE UNITED STATES, about American string quartet ensembles and the economic systems that have supported them. She plays a late eighteenth-century viola named Abby.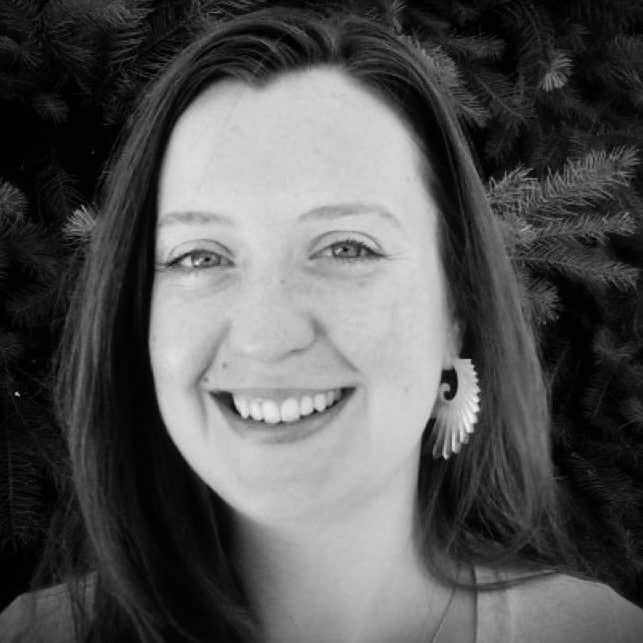 Abby Vaughan
Costume Coordinator
Abby Vaughan is an artist and costume designer living and working in Portland, Oregon. She has had the privilege of working as a designer and maker with theaters in Oregon and Washington as well as with local independent filmmakers, musicians, and the vibrant Portland drag community. She is excited to be part of OrpheusPDX and its inaugural season.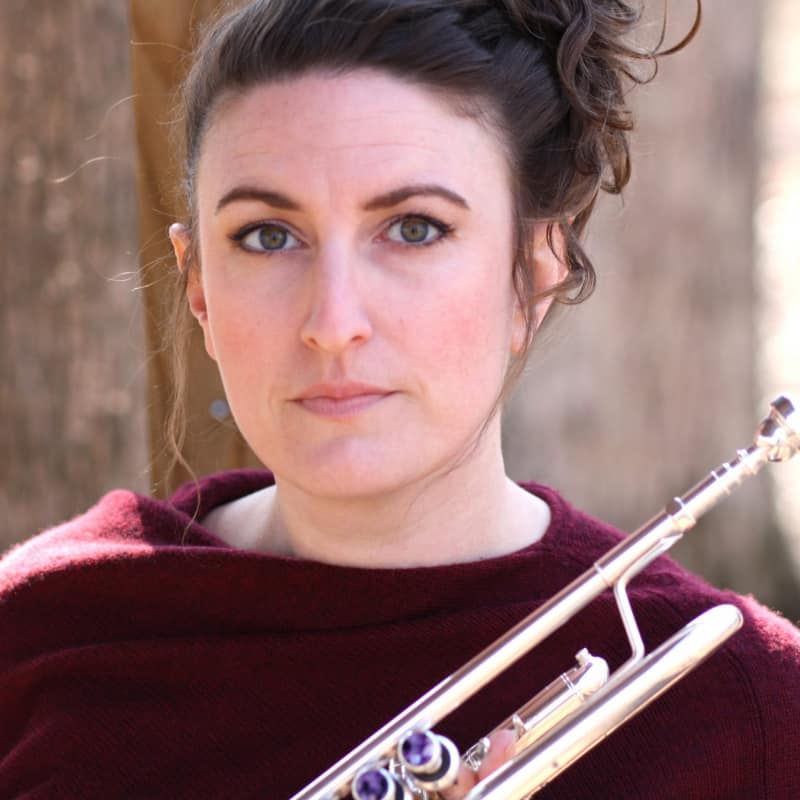 Sarah Viens
L'Orfeo: Trumpet
Sarah Viens is Principal Trumpet of the Pacific Northwest Ballet Orchestra and is an active performer in the Pacific Northwest. Sarah frequently performs with the Seattle Symphony, Oregon Symphony, Auburn Symphony, Oregon Ballet Theater, and the Portland Opera. She is Second Trumpet with the Sunriver Music Festival, and has performed with the Britt Festival Orchestra, Chamber Music Northwest, and the Oregon Bach Festival. Sarah is co-founder, general manager, and principal trumpet of Orchestra Next- the resident orchestra with the Eugene Ballet Company. Sarah has performed with various chamber and recording ensembles, broadway shows, jazz ensembles, alternative, funk and rock bands, and has performed with the Oregon Bach Collegium as a cornetto and recorder soloist. Sarah is a widely sought after teacher, has fifteen years of experience in higher education and has previously taught at the University of Oregon and Willamette University.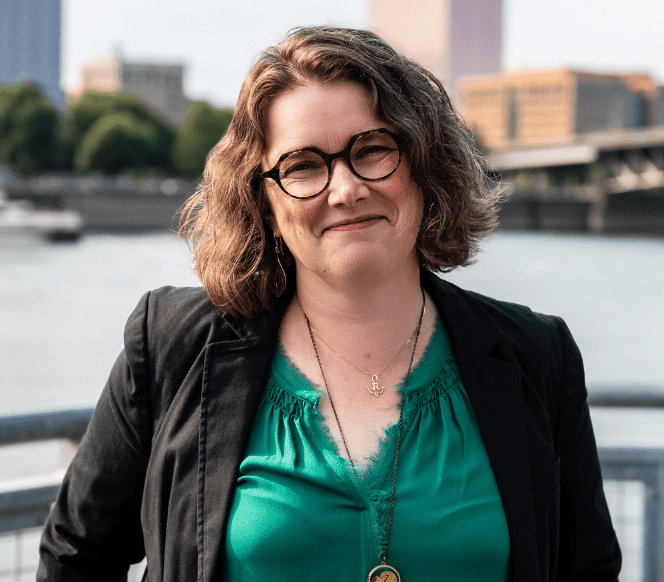 Megan Wilkerson
L'Orfeo: Set Designer
Megan is a Resident Artist at Artists Repertory Theatre and a member of Chicago's only women's theatre, The Rivendell Theatre Ensemble. Megan was a founding member of the artistic collective Bad Soviet Habits and was a Recipient of Chicago's After Dark Award for Outstanding Scenic Design for her "thoroughly creepy" set for Marisa Wegrzyn's PSALMS OF A QUESTIONABLE NATURE. Her Design work has also been recognized by The Chicago Tribune, The Oregonian, The Austin Critics Circle, and The Milwaukee Journal Sentinel.
Regionally, Megan has worked with The Oregon Shakespeare Festival, The Milwaukee Repertory Theatre, Third Rail Repertory Theatre, The New Conservatory, Renaissance Theaterworks, Milwaukee Chamber Theatre, Profile Theatre, Bag & Baggage Productions, Broadway Rose, Teatro Milagro, deFunkt Theatre, Theatre Vertigo, Northwest Classical Theatre, Next Act Theatre, The Skylight Opera, First Stage Children's Theatre, The Michigan Opera Theatre, Pittsburgh Public, Portland Center Stage, and the Portland Opera.
In addition to her theatre work, Megan has worked as an art director and designer for companies such as LAIKA, Jack Morton, Sparks, and Derse Exhibits.
Megan is a member of United Scenic Artists 829 and holds an MFA in Design for the Theatre from the University of Texas at Austin. She has taught theatre, design and art courses at Lewis & Clark College, Michigan State University, The University of Wisconsin Milwaukee, St. Norbert College, Randolph-Macon Women's college, Carroll University, Central Michigan University, the Milwaukee High School for the Arts, and The University of Minnesota in Minneapolis/ St. Paul.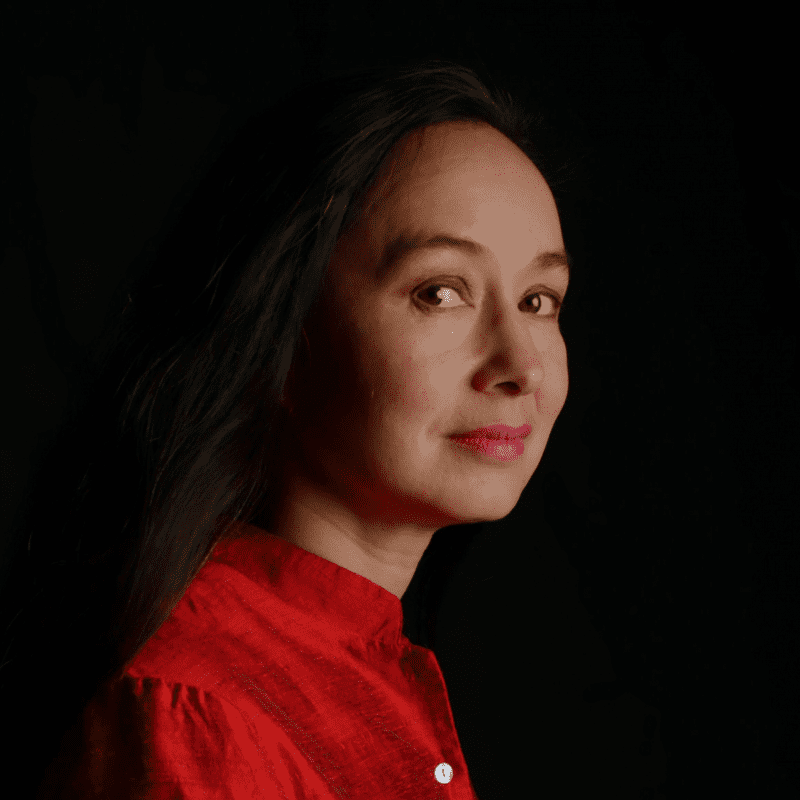 Sumi Wu
Properties Master & Videographer
Sumi is a sculptor and designer whose works include large-scale public commissions in metal and glass. She creates properties and costumes for dance and theatre and has designed original and experimental works with Imago Theatre and world premieres with Milagro Theatre. She designs and builds kinetic sculptural sets for dance and opera, including Skinner|Kirk Dance Ensemble and Portland State University's opera program. She is resident properties designer for Oregon Ballet Theatre and PSU. Sumi is delighted to collaborate with OrpheusPDX.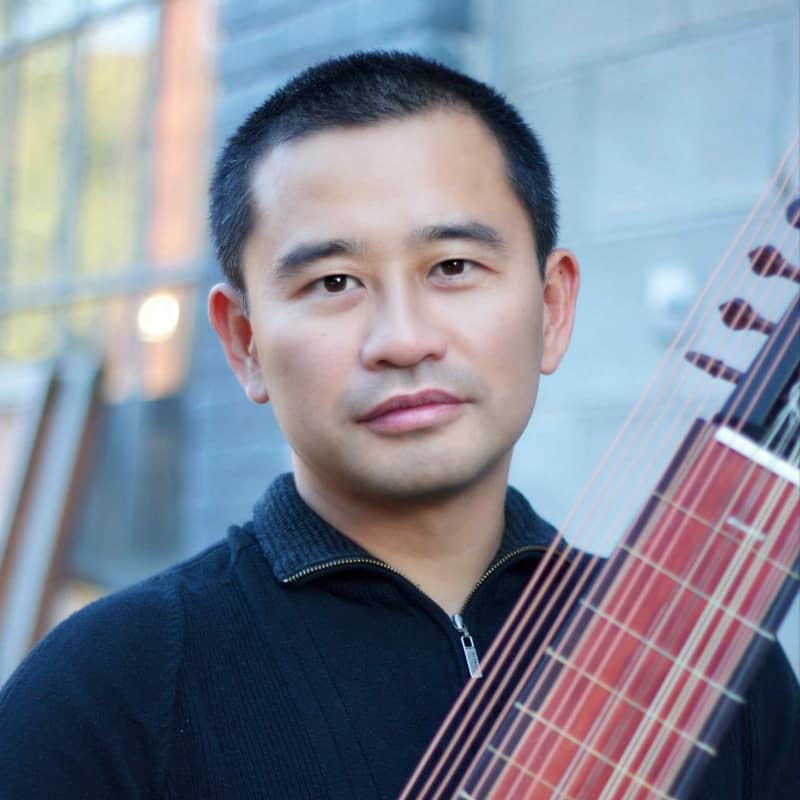 Hideki Yamaya
L'Orfeo: Theorbo
Hideki Yamaya is a performer of lutes, early guitars, and early mandolins based in Connecticut, USA. Born in Tokyo, Japan, he spent most of his career on the West Coast before settling in New England, where he is a freelance performer and teacher. He has a B.A. in Music and an M.A. in Ethnomusicology from University of California, Santa Cruz, where he studied with Robert Strizich, and an M.F.A. in Guitar and Lute Performance from University of California, Irvine, where he studied with John Schneiderman. He also studied with James Tyler at University of Southern California and with Paul Beier at Accademia Internazionale della Musica in Milan, Italy.
In demand both as a soloist and as a continuo/chamber player, Hideki has performed with and for Portland Baroque Orchestra, Portland Opera, Santa Cruz Baroque Festival, Musica Angelica Baroque Orchestra, Los Angeles Master Chorale, Los Angeles Opera, California Bach Society, Oregon Bach Festival, Astoria Music Festival, Music of the Baroque, and Shakespeare's Globe Theatre. He is one half of the Schneiderman-Yamaya Duo and is the artistic director of Musica Maestrale, an early music collective based in Portland, Oregon.
He is also recognized as an effective communicator and teacher, and has given masterclasses and workshops at Yale University, University of California, Santa Cruz, Montana State University, Oregon State University, and Aquilon Music Festival.
A prolific recording artist, Hideki's playing could be heard on Profil, hänssler CLASSIC, and Mediolanum labels. His recordings have received glowing reviews from Early Music America, Classical Guitar Magazine, and the Guitar Foundation of America.
"A stellar lutenist…" – Oregon Artswatch
"A sensitive and impeccable performance." – Oregon Music News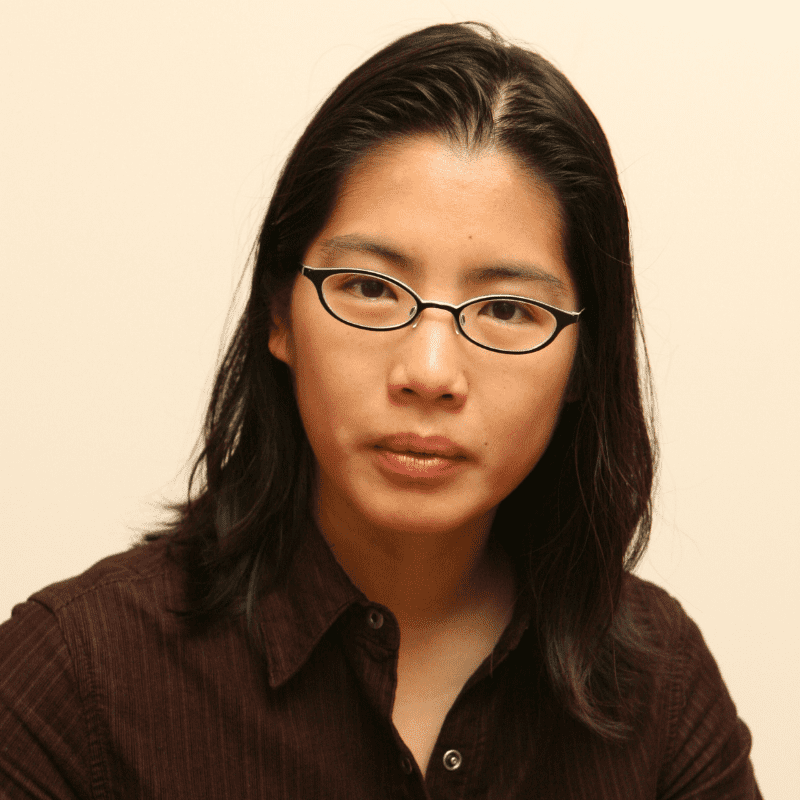 Connie Yun
L'Orfeo & The Fall of the House of Usher: Lighting Designer
Connie Yun is pleased to be part of the inaugural season for OrpheusPDX. Recent PNW designs include THE THIN PLACE for ACT Theatre, RED RIDING HOOD for Seattle Children's Theatre, Disney's BEAUTY AND THE BEAST for 5th Avenue Theatre, and TOSCA for Portland Opera. Other recent designs include THE ELIXIR OF LOVE for Palm Beach Opera, LUCIA DI LAMMERMOOR for Madison Opera, and the world premiere of THE RISE AND FALL OF HOLLY FUDGE at Merrimack Repertory Theatre. She has also previously designed for Seattle Rep, On the Boards, Tacoma Opera, Pacific Musicworks, The Cabiri, Cornish College, Bellevue College, University of Puget Sound, San Francisco Conservatory of Music, Kentucky Opera, Arizona Opera, Minnesota Opera, and Canadian Opera Company. This spring, her designs will be seen at Hawaii Opera Theater for MADAMA BUTTERFLY, Seattle Opera for LE NOZZE DI FIGARO, and Des Moines Metro Opera for A MIDSUMMER NIGHT'S DREAM.