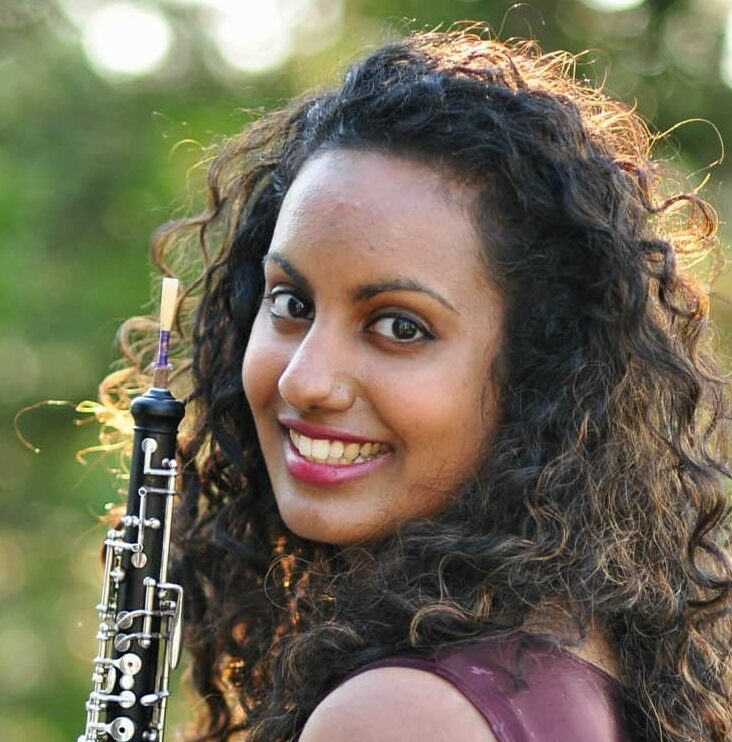 The Royal Shepherd: Oboe/English Horn
Oboist Bhavani Kotha was a winner of the 2019 National Yamaha Young Performing Artists Competition and the National Federation of Music Clubs Carolyn Nelson Double Reed Award. Additionally, she won concerto competitions with the North York Concert Orchestra and the Hart House Orchestra in Toronto, Ontario. Her solo engagements with the Hart House Orchestra included performing the Strauss Oboe Concerto on their European tour. Based in Seattle, WA, she has performed with several ensembles including the Oregon Symphony, Oregon Ballet Theatre, Eugene Symphony, Boise Philharmonic, Boise Baroque Orchestra, The Sound Ensemble, North Corner Chamber Orchestra (NOCCO), and Seattle Modern Orchestra. She was also featured on Classical King FM Northwest Focus Live and Musical Chairs Seattle radio broadcasts. Her debut album "Bhavani's Oboe" was released in 2019 and features several 20th century works for oboe and piano.
Bhavani balances a busy freelance performance schedule with teaching and fundraising for Mary's Place.
She holds degrees from the University of Southern California Thornton School of Music and the University of Washington. She recently completed her Certificate in Strategic Marketing from the University of Washington.