Thursday, August 3 at 7:30 Sunday, August 6 at 3:00
"…shines with the richness of its orchestration, its inexhaustible melodic inspiration and its dazzlingly ingenious score."
– Opera Online
A tale of young love and royalty in disguise, Mozart's comic gem, The Royal Shepherd (Il Re Pastore), is one stunning aria after another. This production—though at its heart a simple story of love vs. duty—wrestles with age-old questions about authenticity, identity, gender roles, and what makes a good, just leader. And this being Mozart—the most human and compassionate of composers with such a deep understanding of the human heart—the opera emerges as a touching, entertaining and uplifting fable, complete with a double wedding at the end. A perfect summer evening's entertainment!
Alessandro: Omar Najmi
Aminta: Katherine Whyte
Elisa: Holly Flack
Tamiri: Madeline Ross
Agenore: Brandon Michael
Conductor: Nicholas Fox
Director: Dan Rigazzi
Set Design: Peter Ksander
Costume Design: Sydney Dufka
Lighting Design: Connie Yun
---
From the Artistic Director, Christopher Mattaliano
All that we love about Mozart is to be found in this unique opera—and more. It was written as a special entertainment for the Archduke Maximillian, son of Maria Theresa. Mozart had the best singers in Europe at his disposal and provided them with a series of stunning, breathtaking, virtuosic arias—including "L'Amero," which may be the most beautiful aria that Mozart (or anyone) ever composed. The opera is vocal event of the highest order.
I chose this opera to open our second season with an evening of vocal fireworks—one that is particularly celebratory and joyful.
From the Stage Director, Dan Rigazzi
Alexander the Great liberates the tiny kingdom of Sidon from a tyrant usurper and looks to restore the throne to the one true king . . . but where is the rightful heir? Just before he was put to death, the king hid his baby daughter, Aminta, with a shepherd and his family. She has grown up working on a sheep farm, with no idea of who she actually is and where her destiny lies. When faced with her true identity, Aminta has to make a choice—will she ascend the throne, or will she keep her promise and marry her childhood sweetheart, Elisa, and live the simple life? This is the premise of Mozart's comic fable, Il Re Pastore.
Our production is set in the Pan-Mediterranean present and wrestles with timely questions about authenticity, identity, gender roles, and what makes a good, just leader. The question at the heart of this opera—can you be true to yourself and thrive in the public sphere?—is just as timely now as it was 200 years ago. Mozart masterfully brings to life this comic tale of young love and royalty in disguise with his own unique ability to plumb the depths of the human soul.
From the Conductor, Nicholas Fox
What is early Mozart? It is music of a stunning, bold, profligate skill and humanity. It is the music of a born dramatist, a born philosopher, a born psychologist. Even here, at age nineteen, setting the simple story of a lowly shepherd who is pure of heart and, unsuspectingly, heir to a throne—and who wins the day against the temptations of power and wickedness through the fibrous bonds of love—Mozart bestows on these archetypal characters music of elan, empathy, ebullience, sadness, and life, in the deepest sense of that last word.
A performance of Il Re Pastore is more than merely a curiosity; more than the interesting venture of the operatic completist wanting to shine a light on an obscure corner of musical antiquity. On the contrary, a performance of Il Re Pastore is a major event, for it is a glimpse into the wondrous adolescence of the single greatest musical dramatist who has ever graced the Earth.
Composer and Librettist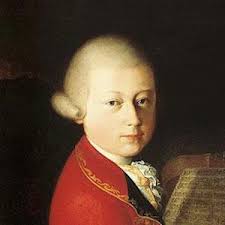 Wolfgang Amadeus Mozart
Composer
Wolfgang Amadeus Mozart (1756-1791) is often referred to as the greatest composer the world has ever known. He was also the finest pianist, organist, and conductor of his time.
As a child prodigy he traveled a great deal, performing in the courts of Europe and absorbing the culture and musical ideas of the continent. These influences inform his mature compositions, which combine German depth, Italianate melody, and French elegance into deeply human works.
A highly prolific composer (in his short lifetime he composed over 600 works), he created supreme masterworks in all genres: opera, chamber, symphonic, and choral music. His works are examples of perfection of form and classicism, influencing poets, philosophers, and musicians over the past two centuries.
We know from his letters that he was always eager to compose the next opera. Particularly skilled at musical characterizations and dramatic truth, his operas such as Idomeneo, The Abduction from the Seraglio, The Marriage of Figaro, Don Giovanni, Cosi fan Tutte, La Clemenza di Tito, and The Magic Flute are endlessly fascinating works, well-loved by both the general public and professional musicians, and performed regularly throughout the world.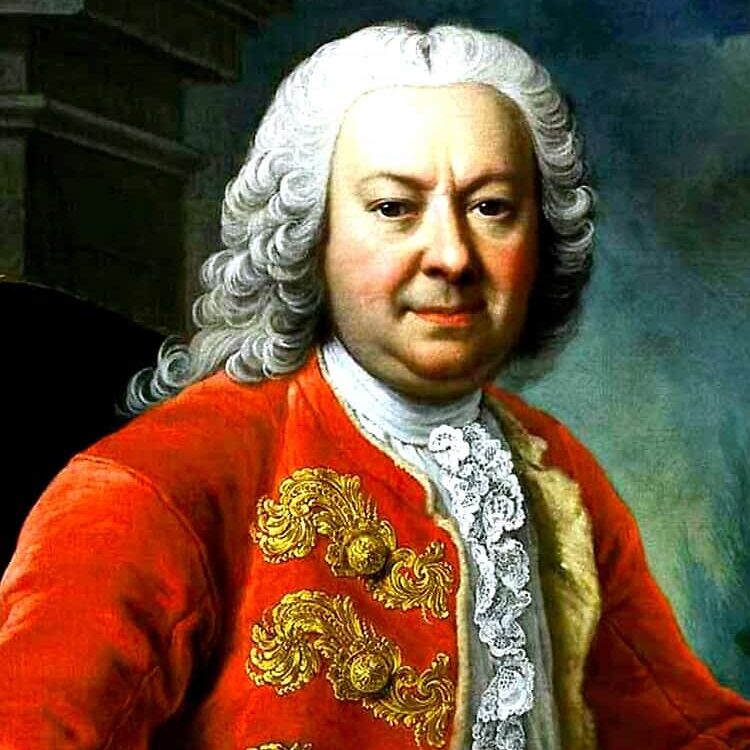 Pietro Metastasio
Librettist
Pietro Metastasio (1698-1782) was an Italian poet and the most celebrated librettist in Europe writing during the 18th century for the opera seria. His librettos were set more than 800 times by numerous composers. In addition to Il Re Pastore (The Royal Shepard), Mozart also composed La Clemenza di Tito based on a very popular libretto by Metastasio.
There are monuments to Metastasio in Rome and in Vienna. There are also theatres named after him in the Italian cities of Prato and Assisi. During his long life Metastasio wrote many letters. The English musician and writer Charles Burney translated Metastasio's letters into English. In 1796, Burney used them to write a book about the life of Metastasio, entitled Memoirs of the Life and Writings of the Abate Metastasio.
Cast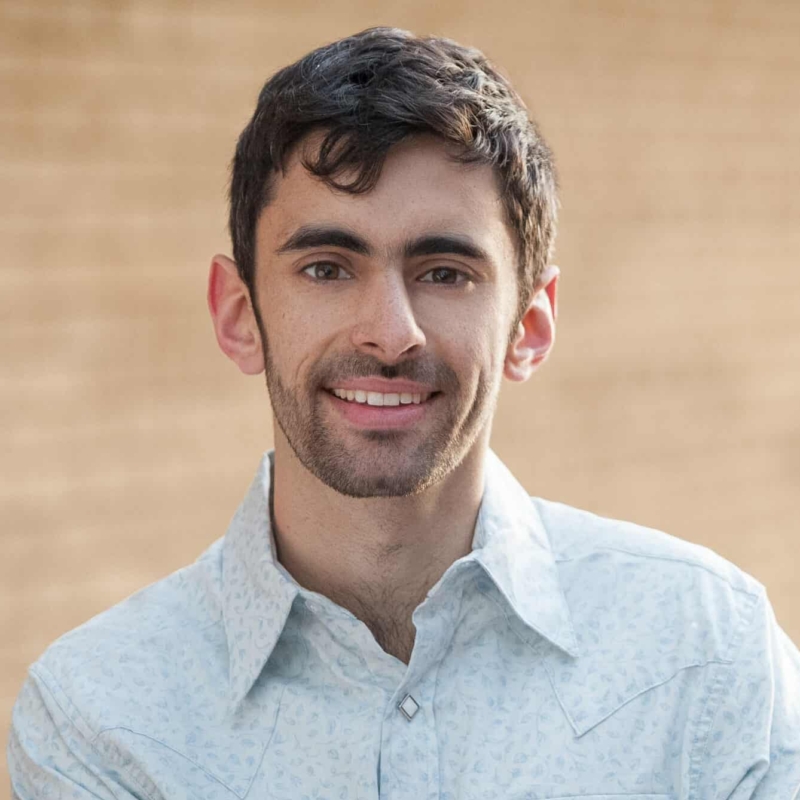 Omar Najmi
Alessandro
Boston-based tenor Omar Najmi splits his time between composition and performance, maintaining a busy schedule as an operatic tenor. Praised as "a world class voice in every respect," Najmi recent debuted in the in the title role of Joseph Summer's adaptation of Hamlet with Bulgaria's State Opera Rousse. Other recent and upcoming engagements include Rodolfo in La Bohème with Opera Steamboat, Astolfo in Furiosus with Mercury Opera, Shakur in Thumbprint with Portland Opera, Tybalt in Romeo and Juliet with Boston Lyric Opera, Spearmint Lodge in the world-premiere of The Artwork of the Future with Fresh-Squeezed Opera, Alfredo in La Traviata with MassOpera, Gastone in La Traviata with Boston Youth Symphony Orchestras, tenor soloist in St John Passion and Christmas Oratorio with Emmanuel Music, Tito in La Clemenza di Tito with Opera Steamboat, Bilal in This Is Not That Dawn with Catalyst New Music and Alessandro in Il re Pastore with Orpheus PDX.
Najmi enjoys a long-standing relationship with Boston Lyric Opera where he has performed in over 15 productions. He also served as their first ever Emerging Composer in the 2020/2021 season. Other credits include roles with Opera Colorado, Chautauqua Opera, Annapolis Opera, Opera Saratoga, Opera Maine, Opera Fayetteville, Opera NEO, Opera North, Odyssey Opera, American Lyric Theater, and more.
Omar Najmi made his Carnegie Hall debut in 2018 as the tenor soloist in Mark Hayes' Gloria. He has since returned as the soloist in Dan Forrest's Requiem for the Living, and as a soloist in Talents of the World Inc.'s Caruso Tribute Concert. He has toured with concert Video Games Live, including an appearance with the Colorado Symphony at the Red Rocks Amphitheater. Najmi has been the recipient of the Harold Norblom Award from Opera Colorado, the Stephen Shrestinian Award from Boston Lyric Opera, 2nd prize from the Wilkinson Young Singers Fund, Lorraine Hunt Lieberson Fellowship from Emmanuel Music, 2nd place nationally in the Handel Aria Competition, and was a regional finalist in the Metropolitan Opera National Council auditions.
Najmi began his composition career with the production of his first opera, En la ardiente oscuridad, in 2019. After a run of sold-out performances, he was invited to serve as the first ever Emerging Composer in residence with Boston Lyric Opera, where he worked with Boston Youth Poet Laureate Alondra Bobadilla in the creation of the song cycle my name is Alondra. The piece received its live premiere on BLO's Street Stage in 2021.
In 2022, his motet The Last Invocation was premiered by Emmanuel Music. His recently commissioned song cycle More Than Our Own Caves just received its premiere with Juventas New Music Ensemble. He is currently working on Jo dooba so paar – a short opera exploring the intersection of Queer and Muslim identity – which will be premiered as part of White Snake Projects' Let's Celebrate initiative. His opera-in-progress The Fermi Paradox is currently a semi-finalist with Opera Theatre of St. Louis' New Works Collective.
In 2022, Najmi and his husband Brendon Shapiro co-founded Catalyst New Music – an organization dedicated to fostering, developing, and producing new works. Catalyst's first project – presented with the support of The Boston Foundation's Live Arts Boston grant – was a concert performance of Najmi's new opera This Is Not That Dawn, a drama set during and after the Partition of India.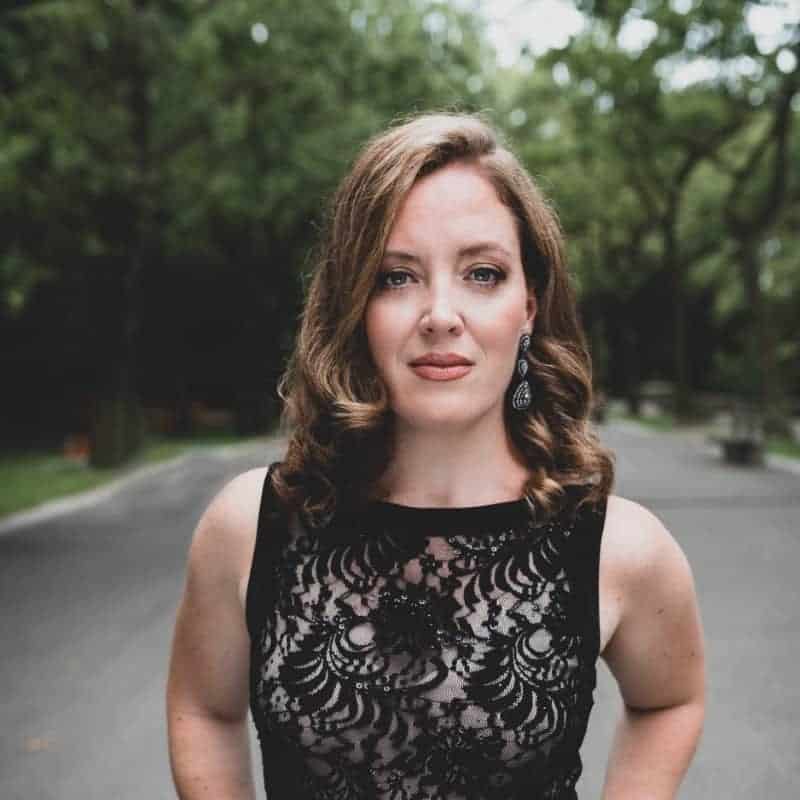 Katherine Whyte
Aminta
Katherine Whyte has delighted audiences and critics alike on opera and concert stages across her native Canada, the United States and Europe. Opera Today has praised her "keen artistic sensibility" while the San Francisco Classical Voice singled out "her glamorous, vibrato-rich voice". Following her Metropolitan Opera debut in 2007 in Strauss' Die Ägyptische Helena, she has returned to the company for productions of Iolanta, Rigoletto, Jenufa, The Gambler, The Enchanted Island, Two Boys, Parsifal, Don Giovanni, Così fan tutte, and Suor Angelica.
Recent and upcoming engagements for Ms. Whyte include her celebrated Countess Almaviva in Le nozze di Figaro with Intermountain Opera Bozeman; her debut with Syracuse's Symphoria performing Poulenc's Gloria; a return to New Choral Society as soprano soloist in Carmina Burana; a solo recital at Gordon College, her debut with Heartbeat Opera as Agathe in Der Freischütz; and Fiordiligi in Così fan tutte with Opera Grand Rapids.
The 2018-19 season for Ms. Whyte included Beethoven's Ninth Symphony with the Louisiana Symphony, joining Opera Hong Kong as Donna Anna in Don Giovanni, Adina in L'elisir d'amore with Grand Junction Symphony Orchestra, and returning to The Metropolitan Opera for their production of Suor Angelica. The 2017-2018 season saw her back at The Metropolitan Opera for Parsifal as well as appearing in concert with the Mountain View International Festival of Song and the Orquesta Sinfonica Mineria for Beethoven's Ninth Symphony. Additionally, she appeared with both Charlottesville Opera and the Norwalk Symphony as the Countess in Le nozze di Figaro. The 2016-2017 season included her return to The Metropolitan Opera for productions of Jenufa and Rigoletto, a debut with the Edmonton Symphony for Handel's Messiah, Fauré's Requiem with Manhattan Concert Productions at Carnegie Hall, and her debut with the Qingdao Symphony Orchestra in China. The 2015-2016 season saw her debut with the Dallas Opera as Pousette in Manon, a return to the Metropolitan Opera for their production of Rigoletto, the Countess in Le nozze di Figaro with Opera Saratoga, and concerts with the Kaohsiung Symphony Orchestra and the Orchestra of China's National Opera at the Meet in Beijing Arts Festival.
Other notable operatic appearances include the title role of Iphigénie en Tauride and Iris in Semele with Canadian Opera Company, the Countess in Le nozze di Figaro with the Princeton Festival, her Vancouver Opera debut as Donna Anna in Don Giovanni, Gilda in Rigoletto with English National Opera, the Countess in Le nozze di Figaro with Virginia Opera and Opera Hamilton, Pamina in Die Zauberflöte with Michigan Opera Theatre, Euridice in Gluck's Orfeo ed Euridice with Atlanta Opera, and Iphis in Handel's Jephta with Opéra National de Bordeaux.
Ms. Whyte's appearances on the concert stage include Beethoven's Mass in C Major, Stravinsky's Pulcinella, Mozart's Requiem, and Handel's Messiah with the Houston Symphony, Neilsen's Symphony No. 3 with the San Francisco Symphony, Carmina burana and Beethoven's Symphony No. 9 with the National Chorale, Beethoven's Symphony No. 9 with the Arkansas Symphony Orchestra, Mozart's Mass in C-minor with the Vancouver Symphony, Brahms' Ein deutsches Requiem with the Orquesta Sinfónica Nacional de Costa Rica, Mendelssohn's A Midsummer Night's Dream with the Colorado Symphony, Handel's Messiah with the National Symphony Orchestra, Beethoven's Ninth Symphony with the Orquesta Sinfonica Nacional, Mozart's Requiem with the Alabama Symphony Orchestra,
and Handel's Messiah with the New Choral Society. The winner of the 2007 Alice Tully Recital Competition, Ms. Whyte made her Carnegie Hall debut in Solo recital at Weill Hall in 2008.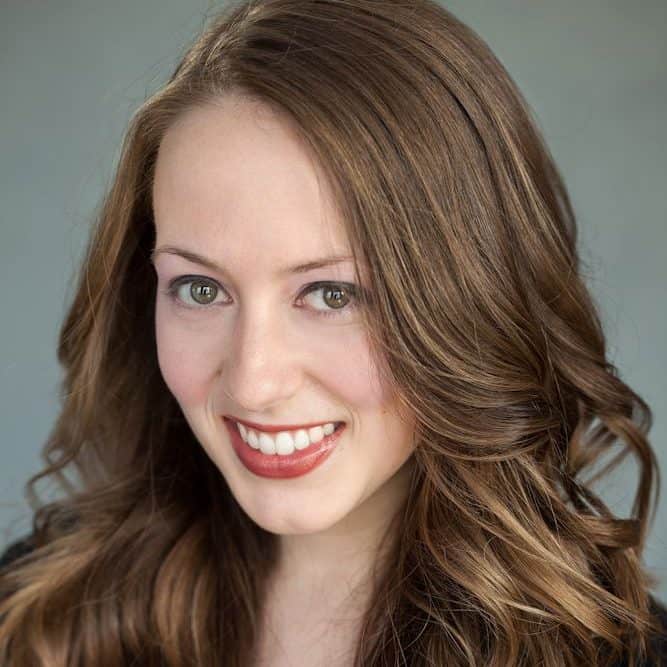 Holly Flack
Elisa
Holly Flack is a coloratura soprano with a unique range that extends beyond an octave above high C. Praised as an "explosive talent" with her warm, flowing middle voice, rippling coloratura, and effortless trills, she "wields an impressive range, effortlessly reaching higher than high notes" with her stratospheric vocal extension.
Ms. Flack's operatic roles include the title role in SEMELE, Gilda in RIGOLETTO, Queen of the Night in DIE ZAUBERFLÖTE, Ophélie in HAMLET, Morgana in ALCINA, Elvira in L'ITALIANA IN ALGERI, and Dinorah in DINORAH (Le Pardon de Ploërmel) for which she received a "Star-Making Performance" award from Mr. Fred Plotkin in his Seventh Annual "Freddie" Awards for Excellence in Opera, stating she, "sang the title role with astonishing fluidity and confidence… as if it was her birthright."
Internationally, Ms. Flack made her debut at the Trentino Music Festival in Mezzano, Italy singing the role of the Vixen in THE CUNNING LITTLE VIXEN. She has traveled multiple times to China with the iSing International Young Artists Festival for concerts in different cities around the country, and has performed on CCTV, Dragon TV, and Jiangsu Weishi TV for China's National Day Celebration and the Chinese New Year. In 2022, she singularly represented the USA singing in a promotional video for the Beijing Winter Olympics.
In orchestral concert, Ms. Flack has sung soprano soloist in Handel's Messiah, Bach's Magnificat, and Orff's Carmina Burana, where she "delighted, flawlessly climbed to the extremes of her register, and continued with effortless coloratura".
In 2019, she performed the highest note ever sung at Lincoln Center, a B-flat above high C, as a featured soloist in a Golden Night Concert celebrating China's Mid-Autumn Festival at David Geffen Hall in New York City. In 2021, she surpassed this record singing a B natural above high C in the East/West: A Symphonic Celebration concert at David H. Koch Theater.
Originally from Portland, Oregon, she holds a Bachelor's Degree in Vocal Performance from St. Olaf College, and a Master's Degree in Vocal Performance from the University of Kentucky, where she studied with renowned soprano Cynthia Lawrence.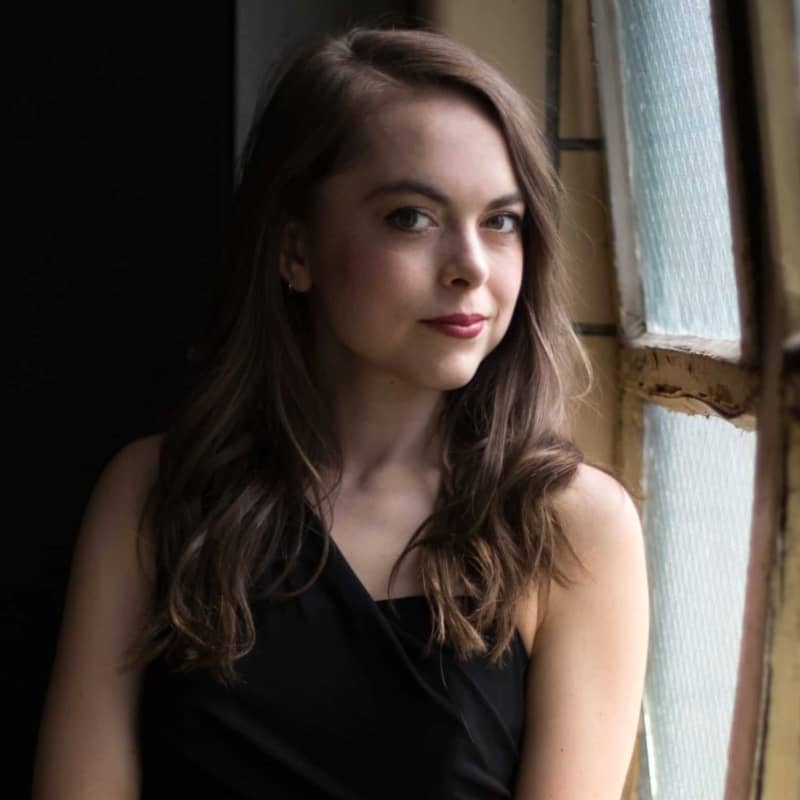 Madeline Ross
Tamiri
Praised for her exquisite tone, enthralling stage presence, and thrilling versatility, Madeline Ross made her Carnegie Hall debut in 2019 as a jazz soloist where she "scatt[ed] to beat the band" (NY Concert Review). She has performed with Portland Opera, Resonance Ensemble, The Oregon Symphony, 45th Parallel, Portland Opera To Go, and Opera Theater Oregon, and was recently hailed for "effortlessly nailing" her performance as Queen of the Night in Mozart's Die Zauberflöte (Oregon ArtsWatch). She won first prize at the National Association of Teachers of Singing classical voice competition in 2020 and has recently returned from a performance at the Kennedy Center in Washington D.C. premiering An African American Requiem with Resonance Ensemble and NEWorks Philharmonic Orchestra. She is the Founder and Executive Director of Renegade Opera, Portland's unconventional opera company. Upcoming engagements include an experimental theater production with Shaking the Tree Theatre and a role debut as First Wood Sprite in Dvorak's Rusalka with Portland Opera (Spring 2023).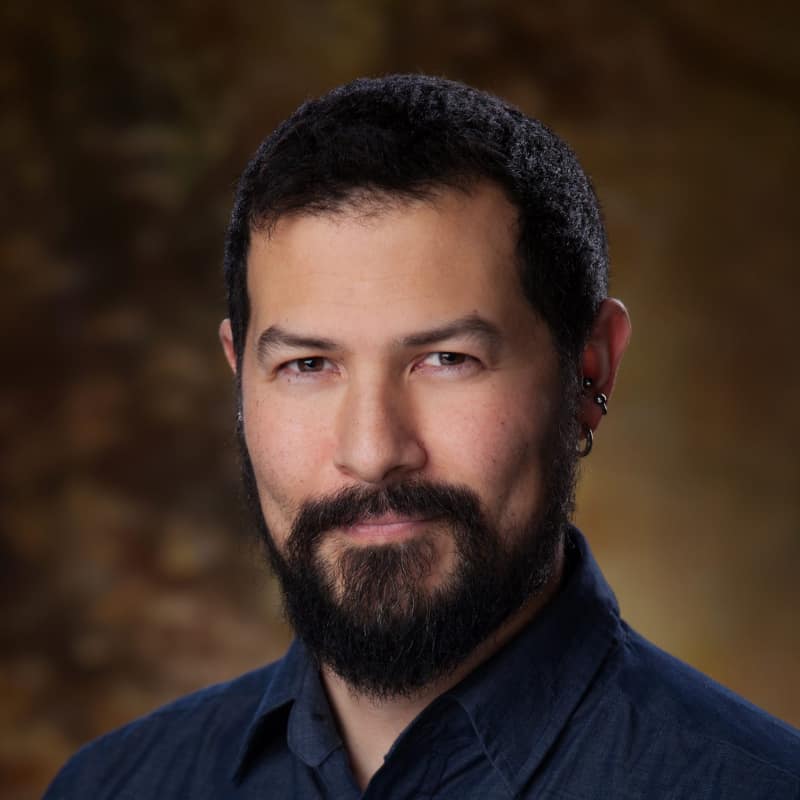 Brandon Michael
Agenore
Brandon Michael has been recognized for his beautiful and versatile tenor voice and has been a staple performer on Northwest stages for many years. Brandon studied voice and theater at Western Washington University and The Atlantic Theater Company in New York City.
Brandon made his Oregon debut with the OrpheusPDX production of L'ORFEO in 2022, and in the chorus at the Portland Opera for its 2022 production of Carmen directed by legendary Soprano Denyce Graves and Eric Sean Fogel. Brandon recently sang the tenor solo in Beethovens Ninth Symphony with the Spokane Symphony and debuted new compositions by renowned composers, Kenji Bunch, Judy Rose and Kimberly Osberg. In 2023 Brandon has performed with the Portland Symphonic choir, Resonance Ensemble, Portland Opera Vancouver Symphony and Spokane Symphony among others. Brandons signature opera roles include Goro, La Danciaro, The Witch, Basillio/Don Curzio, Fenton and Spoletta.
Brandon is a versatile performer and has appeared in many musical theater and stage productions in the Pacific Northwest, from Emile Debecque to The Beast in Disneys Beauty and the Beast. Brandon has sang leading roles at The Village Theater, Couer D'Alene Summer Theater and 2g theater in New York as well as many others. Brandon was featured on Sony Records recording of the new musical "Making Tracks" featuring Leah Salonga. Brandon is also a sought after stage director, with past credits including Sweeney Todd, Hunchback of Notre Dame and Wait Until Dark.
Career highlights include celebrating his Asian American heritage as a performer for the Remy Martin Concert of Excellence for Asian Americans at Carnegie Hall.
Production Team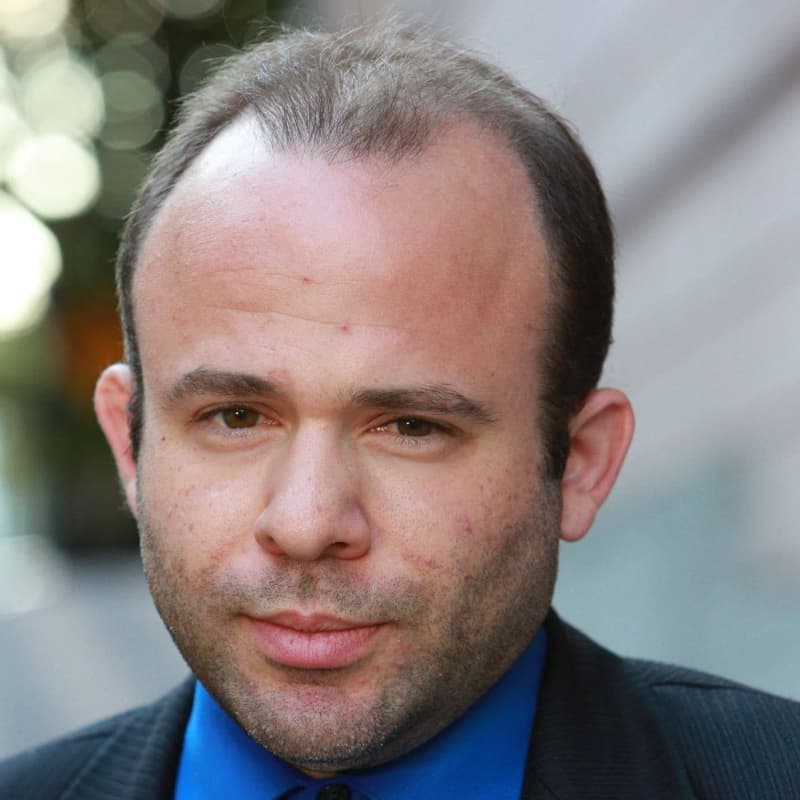 Nicholas Fox
Conductor
Conductor-pianist Nicholas Fox has been the Chorus Master and Assistant Conductor at Portland Opera since September 2013. In his time in Portland, he has prepared the chorus for over twenty mainstage productions, as well as serving as principal conductor for six mainstage productions. In his capacity as principal coach for the Resident Artist Program, he played for over thirty-full length recitals.
In September 2009, Mr. Fox was appointed Assistant Chorus Master at New York City Opera. In two seasons in that capacity, he helped prepare productions of Hugo Weisgall's ESTHER, DON GIOVANNI, L'ÉTOILE, MADAMA BUTTERFLY, L'ELISIR D'AMORE and the NY premiere of Leonard Bernstein's A QUIET PLACE. Mr. Fox was appointed Chorus Master at New York City Opera for the 2011-2012 season
A native of Los Angeles, Mr. Fox began studying piano and composition at the age of 12, and after a short time began performing both music from the standard repertoire and his own compositions. He gave numerous recitals in the Los Angeles area, and was a three-time gold medalist in the Southern California J.S. Bach festival.
Mr. Fox received his degree in orchestral conducting from the Mannes College of Music in New York, studying with David Hayes. After graduating from Mannes, Mr. Fox remained an extremely in-demand pianist, coach, teacher, and conductor in the New York area, both in private performance and at all of the major conservatories.
Since his relocation to Portland, Mr. Fox has quickly become a fixture in the musical life of the city as a coach, pianist, and musical advisor.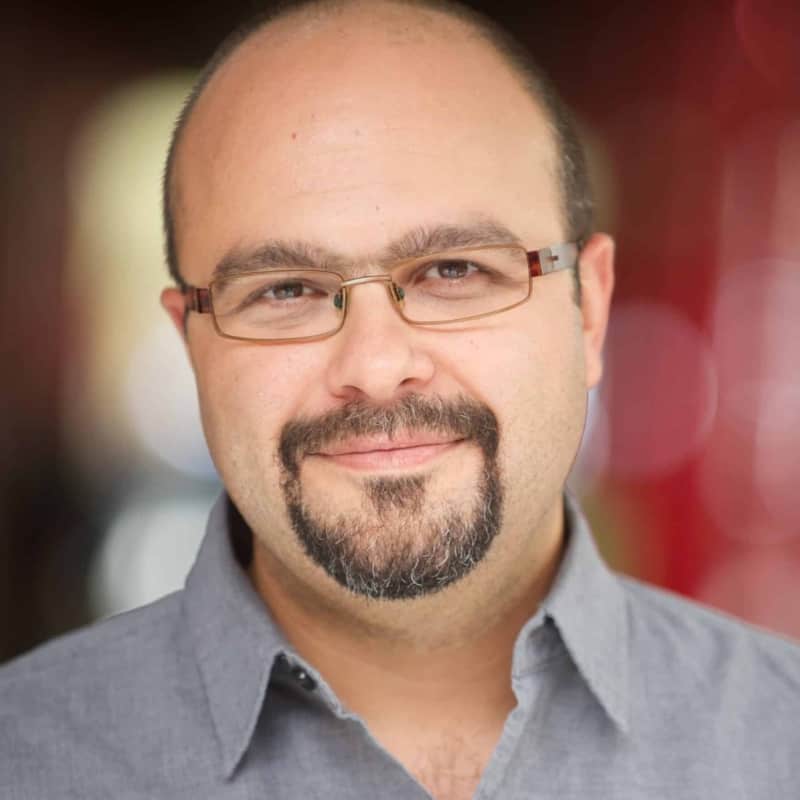 Dan Rigazzi
Director
Dan Rigazzi has been directing theater and opera for over twenty years—from Shakespeare and Puccini to contemporary plays and musicals. In addition to his work at theaters and universities around the country, Dan has been on the Directing Staff at the Metropolitan Opera since 2008.
This season, Dan has directed revivals of Idomeneo and La Traviata at the Met, and will return to Pittsburgh Opera for Il trovatore, and to Madison Opera for Le nozze di Figaro. This summer he will make his debut at OrpheusPDX, directing Mozart's Il Re Pastore.
In November of 2021, Dan's production of The Magic Flute was Pittsburgh Opera's first show in the Benedum Theater since the pandemic began. And in May of 2021, he helped re- open the Lyric Opera of Kansas City with Baseball: A Musical Love Letter, a revue celebrating the National Pastime, which he created with Kathleen Belcher. Just before the world shut down in the winter of 2020, he directed a revival La Cenerentola at the Met and of Bart Sher's Romeo et Juliette at Teatro alla Scala.
In the 2018-2019 season, he made his debuts with the Boston Symphony Orchestra at Tangelewood and Opera Omaha, directing La bohème in Concert and serving as Revival Director for I Pagliacci. Other recent highlights include his Carnegie Hall debut directing The Secret Lover, with the New York based Early Music Ensemble, TENET, The Magic Flute for Madison Opera and Carnegie Mellon University, and ESPN's Up- Front at the Minskoff Theatre, collaborating with INVNT, Austin McCormick, and Sugartone Brass Band.
Favorite projects include Xerxes and Julius Caesar for the Pittsburgh Festival Opera, Madama Butterfly and La bohème for Ash Lawn Opera, The Beggar's Opera for Carnegie Mellon University, and The Magic Flute for Arizona Opera. In 2014, he made his international debut at Teatro alla Scala, assisting Mary Zimmerman with Lucia di Lammermoor. Other notable projects include new productions of The Tales of Hoffmann for Wolf Trap Opera, The Rape of Lucretia for Pittsburgh Opera, and a Triple Bill for Bard's Graduate Vocal Arts Program, which included Song from the Uproar, by Missy Mazzoli, the premiere of David T. Little's Vinkensport, and Maurice Ravel's L'enfant et les sortilèges.
As an associate and assistant director, Dan has worked for the Metropolitan Opera, The Lyric Opera of Chicago, Teatro alla Scala, Houston Grand Opera, The Castleton Festival, The New York Shakespeare Festival, Theatre for a New Audience, Pittsburgh Opera, The Ridge Theater Company, and the Berkshire Opera Company. During his career, he has been fortunate to assist six Tony Award-winning directors: Susan Stroman, Mary Zimmerman, Bartlett Sher, Darko Tresnjak, Diane Paulus, and Jack O'Brien. He is an alumnus of the Drama League Directors Project and the Carnegie Mellon School of Drama.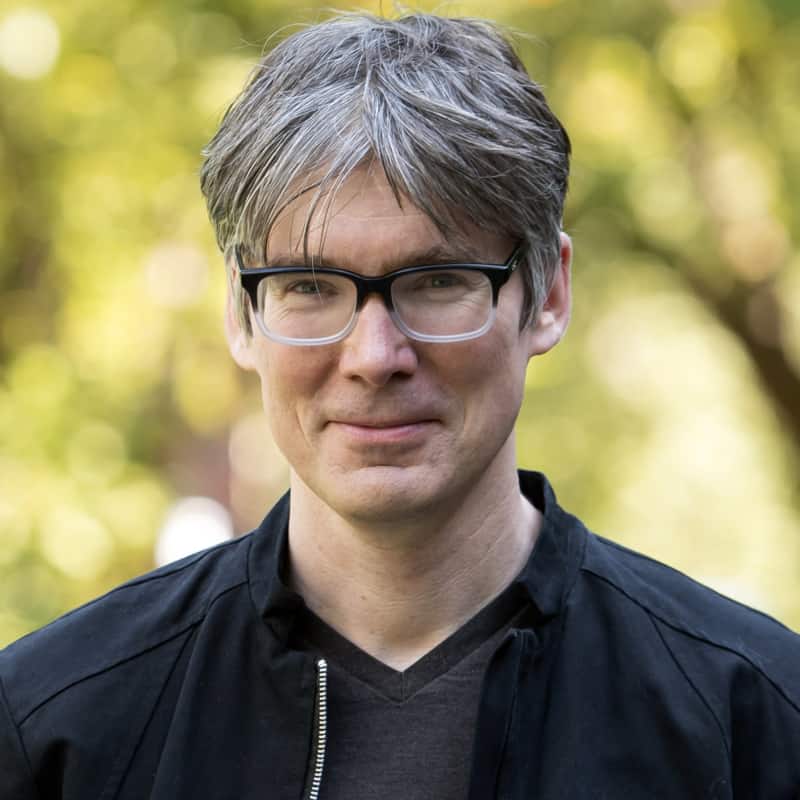 Peter Ksander
Set Designer
Peter Ksander is a scenographer and media artist whose work has been presented both nationally and internationally. He was a founding curator of the Incubator Arts Project in NYC, won an Obie award for the scenic design of Untitled Mars (this title may change), and a Bessie award for the visual design of This Was the End. Recent Portland credits include designs for The Americans, Apoptosis, It's a Wonderful Life, The Cherry Orchard, Sweat, Indecent, Fronteriza, The Weather Room, Arlington a love story, Our Ruined House. He holds a MFA from CALARTS and is a Professor at Reed College.
His work as a generative performance artist includes: Seeing the Elephant, The Sleeping Dane Effect (a collaboration with animator Melissa Chimovitz) and Apoptosis (developed with Catherine Ming T'ien Duffly and Rose Proctor for the Risk/Reward Festival). He is co-founder of Tiny Elephant, whose first piece, The Stupid Butterfly Project, was presented by Arts at St. Ann's, as part of Puppetlab. He was a member of TENT, a company rooted in image and performance-based ensemble generated work that questions theatrical tradition. Projects included Ugly Children do not get Cake, a rooftop performance exploring the distance between an individual and the dreams contained in the architecture of a city, as well as: Zero Winter, Oh Sweet Captain or the Ahab Stomp, Your Shipwreck is No Disaster, KG: Life in a Tin Can, and He bent his head and watched his steps, for this helped him avoid thinking.
Peter has continuing artistic relationships with Object Collection, for whom he has designed costumes or sets for four different new operas: Problem Radical(s), The Geometry, Innova, and It's All True; and with the Portland Experimental Theater Ensemble (PETE), where he is a company member, regular designer and occasional lead artist. In 2020 he developed The Weather Room, a performance piece where the environment serves as the source text or score for the performers.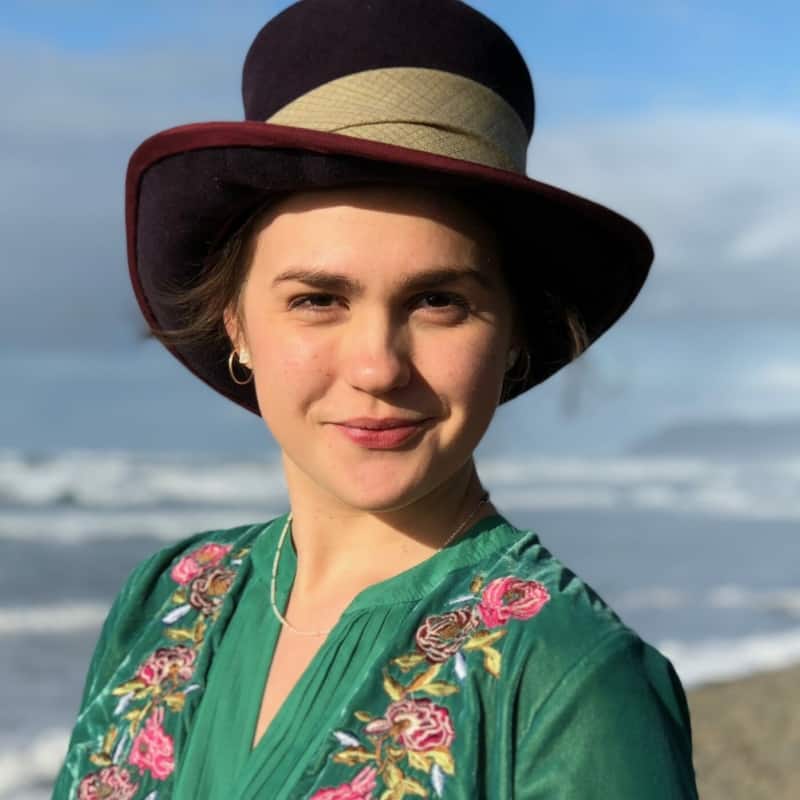 Sydney Dufka
Costume Designer
Sydney Dufka Forchielli is a visual storyteller and costume designer. She is interested in exploring the motivation of characters through the details in the clothing. Her work is rooted in research, and finding the silhouettes and shapes through sketching. Sydney believes art is a universal form of communication that is vital to humanity.
Sydney is also an accomplished craftsman and spends much of her spare time behind the sewing machine building her fashion designs. In addition to her own work Sydney is an Associate Designer with LDC Design Associates in NYC.
Educated in Chicago and based in Portland Oregon and New York City. Sydney holds a Bachelor of Fine Arts in Costume Design from The Theatre School at DePaul University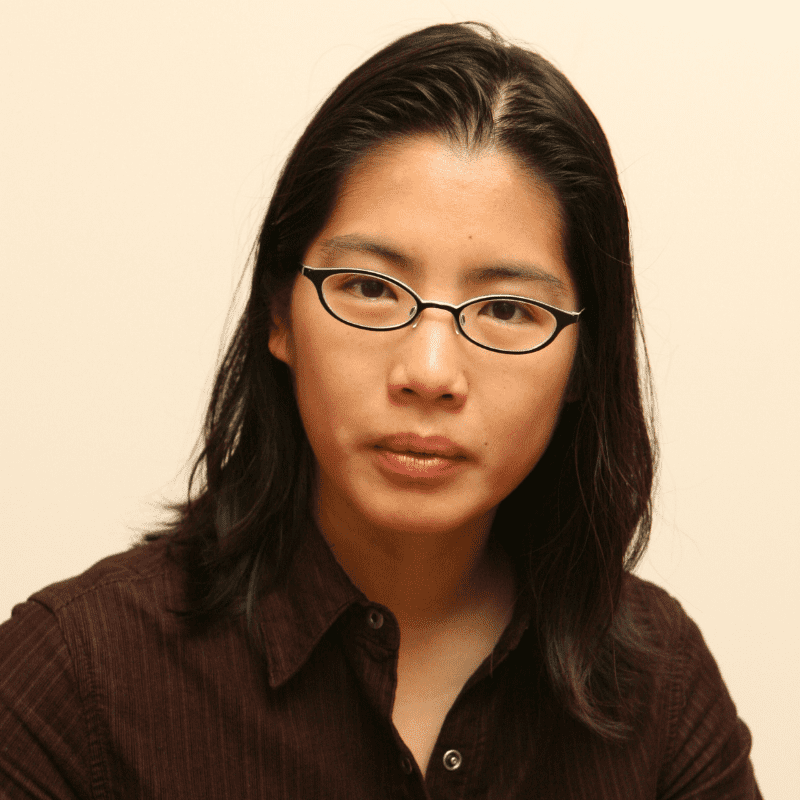 Connie Yun
Lighting Designer
Connie Yun is pleased to be part of the OrpheusPDX 2023 season. Recent PNW designs include THE THIN PLACE for ACT Theatre, RED RIDING HOOD for Seattle Children's Theatre, Disney's BEAUTY AND THE BEAST for 5th Avenue Theatre, and TOSCA for Portland Opera. Other recent designs include THE ELIXIR OF LOVE for Palm Beach Opera, LUCIA DI LAMMERMOOR for Madison Opera, and the world premiere of THE RISE AND FALL OF HOLLY FUDGE at Merrimack Repertory Theatre. She has also previously designed for Seattle Rep, On the Boards, Tacoma Opera, Pacific Musicworks, The Cabiri, Cornish College, Bellevue College, University of Puget Sound, San Francisco Conservatory of Music, Kentucky Opera, Arizona Opera, Minnesota Opera, and Canadian Opera Company. This spring, her designs will be seen at Hawaii Opera Theater for MADAMA BUTTERFLY, Seattle Opera for LE NOZZE DI FIGARO, and Des Moines Metro Opera for A MIDSUMMER NIGHT'S DREAM.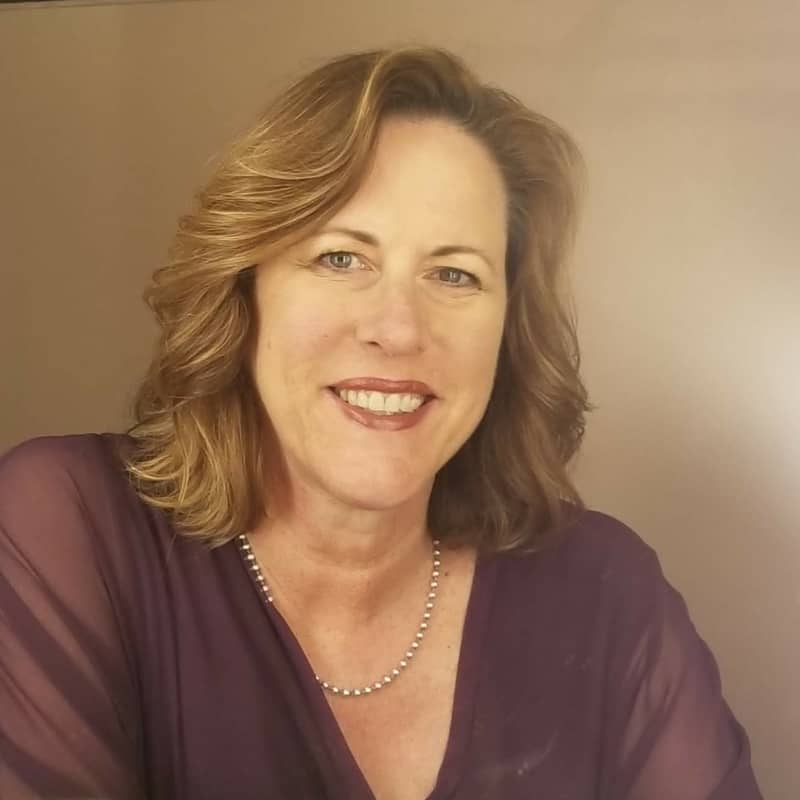 Sara Beukers
Hair and Makeup Designer
Sara has designed wigs and makeup for theatre, opera and dance companies all over the country including Portland Opera, Oregon Ballet Theater, Opera San Jose, Indianapolis Opera , Orlando Opera , New Orleans Opera , Tulsa Opera, Ft. Worth Opera, Chautauqua Opera, The Wildwood Festival, The Western Opera Theatre Tour, TheatreWorks, Marin Theatre Company, The Willows Theatre Company, San Jose Stage Company, Diablo Light Opera Company, and the Aurora Theatre. She has also worked for the San Francisco Opera, San Francisco Ballet, Mark Morris Dance Group, Spoletto Festival USA and on several films and television shows including Metal Lords, Wild, Grimm, Shrill and Leverage.