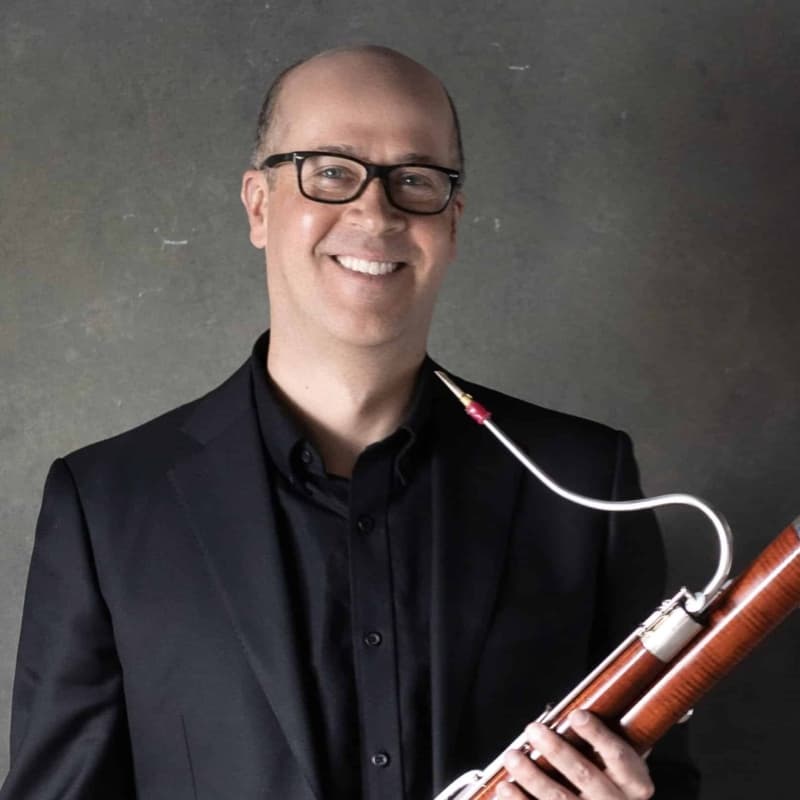 The Royal Shepherd: Bassoon
Ben Greanya is Principal Bassoon of the Eugene Symphony and Adjunct Professor at Lewis and Clark College. Before moving to the Pacific Northwest, he served as Principal Bassoon with the Annapolis Symphony in Maryland and was Assistant Professor of Bassoon at Gettysburg College. He has performed as a guest with the Baltimore and National Symphonies, as well as the Washington National Opera.
Since moving to Oregon, he has performed with the Oregon Symphony, Oregon Ballet Theatre, and the Portland Opera. Ben is a member of the Inscape Chamber Orchestra, a Washington DC based contemporary ensemble which has four recordings under the Sono Luminus label, including the Grammy-nominated album, Sprung Rhythm.
Originally from Michigan, Ben holds degrees in music performance from the University of Michigan and New England Conservatory. His principal teachers are Robert Williams, Richard Beene, and Richard Svoboda.
When not playing or making reeds, Ben enjoys exploring the outdoors and spending time with his wife, Dana, in their home in Portland.