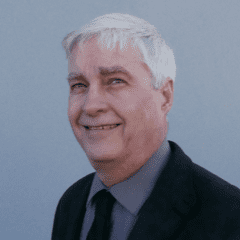 Bill was very lucky and got started in theater in junior high school. He then went on to a great high school program, which lead to college at Wayne State University in Detroit. A national tour of 56 cities in 26 weeks rounded out his theater training. Working in New York for many years added to the variety and length of the production list.
Since relocating to Portland in 1989, Bill has worked on hundreds of productions including: dramas, musicals, operas, ballets, children's theater, film, television, commercials, industrials, parade floats, zoo scenery and, "other events as assigned."
He is very pleased to be in on the ground floor of a new company with so much potential, and he hopes this brief look back does not turn him into a pillar of salt.