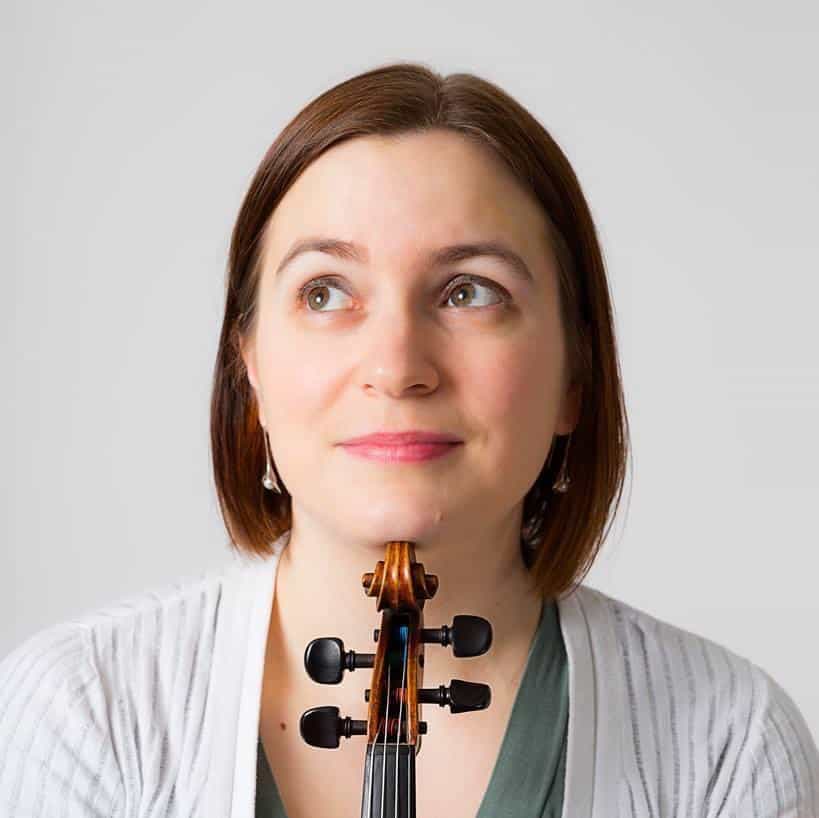 The Royal Shepherd: Violin
Charismatic violinist and presenter Casey Bozell offers performances and music experiences which engage and inspire audiences across the Pacific Northwest. Her bold and colorful playing "draws out strong emotions" (The Linfield Review) and casts new light on traditional repertoire. As a presenter, Casey shares a magnetic enthusiasm for music which, when coupled with her approachable and cheerful personality, widens and deepens audiences and their connection to classical music. Casey is the concertmaster of the Newport Symphony and is also a member of the Portland Opera Orchestra and Oregon Ballet Theater. Recent solo engagements include appearances with the Newport Symphony, Beaverton Symphony, Linfield Chamber Orchestra, and the Central Oregon Chamber Orchestra, as well as guest artist recitals at the University of Northern Colorado, Eastern Oregon University, and Linfield College. An adept chamber musician, Casey is a founding member of the Hammers and Bows piano trio and Element String Quartet.
Committed to exploring new possibilities for her instrument within the context of what it means to be Oregonian, Casey has commissioned six new compositions by talented local composers. Among her world premiere performances are compositions by Thomas Barber, Amelia Bierly, Douglas Detrick, and Nora Ryan. Her series of classical music performance/presentations, "Casey on Classical," offers a fast and fresh new take on the concert experience, combining entertainment with education and audience-centered design for maximum delight. These fascinating shows cover a wide variety of intriguing topics cherry-picked from the world of classical music, and broken down in inventive, relatable ways. As the Newport Symphony News noted, "Her enthusiasm was infectious…(and she) had no difficulty holding my attention."
Casey is the host of Keep Classical Weird, a new podcast exploring the kooky and bizarre stories in the world of classical music. New episodes are available every Friday, and can be downloaded at www.keepclassicalweird.com or wherever you find podcasts.