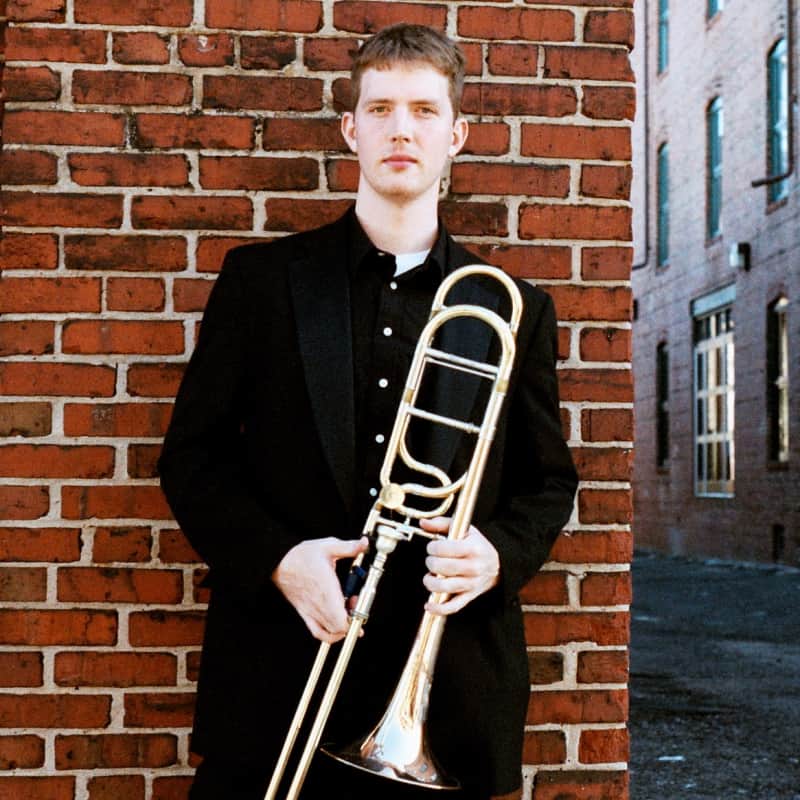 Tenor and bass trombonist Graham Middleton is a member of the trombone sections of the Portland Opera Orchestra, Vancouver (Washington) Symphony, and the Yakima Symphony. He also regularly performs as a substitute or extra musician with the Oregon, Vancouver (Canada), Seattle, Eugene, and Spokane Symphonies. Recent performances also include the Oregon Bach Festival and Sunriver Music Festival. He previously held positions with the Dubuque Symphony, Columbus Symphony, and Opera Cleveland, and has additionally performed with the San Diego and Baltimore Symphonies and the Alamo City Opera.
Also a skilled craftsman and instrument builder, Graham is sought after by brass artists nationwide seeking to modify, customize, or repair their instruments. He first learned to build high-end horns at the S.E. Shires Co., where he was eventually the director of handslide production. He later built piccolo trumpets at Schilke Music Products and mouthpieces at Marcinkiewicz Co. He now focuses his instrument work on high-end custom projects and slide optimization. More information can be found at https://www.middletonbrass.com/.
Graham maintains a small private low brass studio in the Willamette Valley and teaches low brass at George Fox University. Graham received his bachelor's degree from Northwestern University and masters degrees from the University of Michigan. He also studied at the Peabody Institute and the Aspen Music Festival.