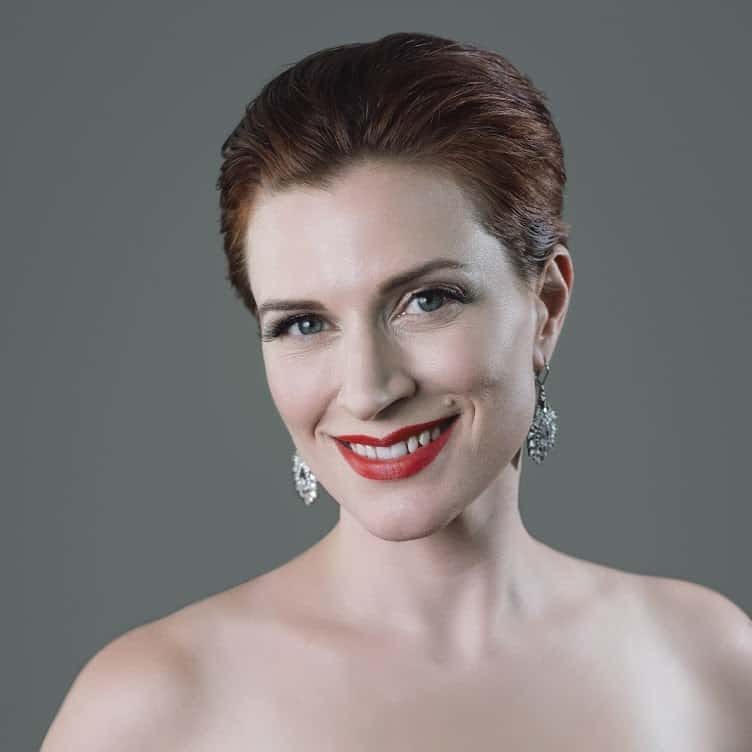 Hannah Penn, a mezzo-soprano, enjoys a diverse career as a performer of opera, oratorio, and recital literature. Frequently praised for her musicality and the timbre of her voice, Ms. Penn has recently been called "…a major talent", and "…an intelligent and wonderfully musical singer" by Portland's Willamette Week, and was praised for having "…intriguing colors at both ends of her range" by The Oregonian. She has sung more than twenty operatic roles with Glimmerglass Opera, Florida Grand Opera, Portland Opera, Tacoma Opera, Opera Bend, Eugene Opera, Opera Coeur D'Alene, and many other companies.
As a past member of Portland Opera's studio artist program, Ms. Penn sang the roles of Diana (LA CALISTO), Thisbe (LA CENERENTOLA), Mercedes (CARMEN), Flora (LA TRAVIATA), and Nancy (ALBERT HERRING). She also sang her first CARMEN with Portland Opera, which garnered critical acclaim and resulted in a chance to reprise the role following season with the Teatro National Sucre in Quito, Ecuador. Ms. Penn has since returned to Portland Opera many times as a guest artist, most notably as "Hannah After" in AS ONE, Julie in SHOW BOAT, and L'enfant in Ravel's L'ENFANT ET LES SORTILEGES.
A strong proponent of new works, Ms. Penn has performed in the American premiere tours of John Adam's EL NINO and Sven-David Sandstrom's HIGH MASS, and has been involved in the American premiers of several operas, including Anthony Davis' WAKONDA'S DREAM, Richard Rodney Bennett's THE MINES OF SUPLHUR, and David Carlson's ANNA KARENINA.
Ms. Penn also enjoys a full concert schedule, having been featured with orchestras around the country, including many appearances with the Oregon Symphony, the Portland Baroque Orchestra, the Sunriver Music Festival, the Florida Philharmonic, and the Seattle Baroque.
A dedicated and passionate teacher, Ms. Penn maintains a large private studio, in addition to positions on faculty at Portland State University, Linfield University, and Aquilon Music Festival. She has been Portland Opera's regular pre-show lecturer for the past six years. Ms. Penn received her doctorate of musical arts from New England Conservatory last fall, after rediscovering the manuscript parts and reconstructing the full score for a lost American opera, SHANEWIS, by Charles Wakefield Cadman. The semi-biographical piece tells the life story of Cadman's friend and colleague, Native American operatic mezzo-soprano Tsianina Redfeather.
This season's engagements include two concerts with the Portland Baroque Orchestra, concerts, and recording projects with Portland's medieval music group In Mulieribus, concerts with the Salem Festival Chorale and Salem Winds, and a series of Bach cantatas in Leipzig, Berlin, and Prague, with the Leipzig Bach Festival. Next season, Ms. Penn will perform Peter Maxwell Davies' one-woman show, MISS DONNITHORNE'S MAGGOT with Third Angle.