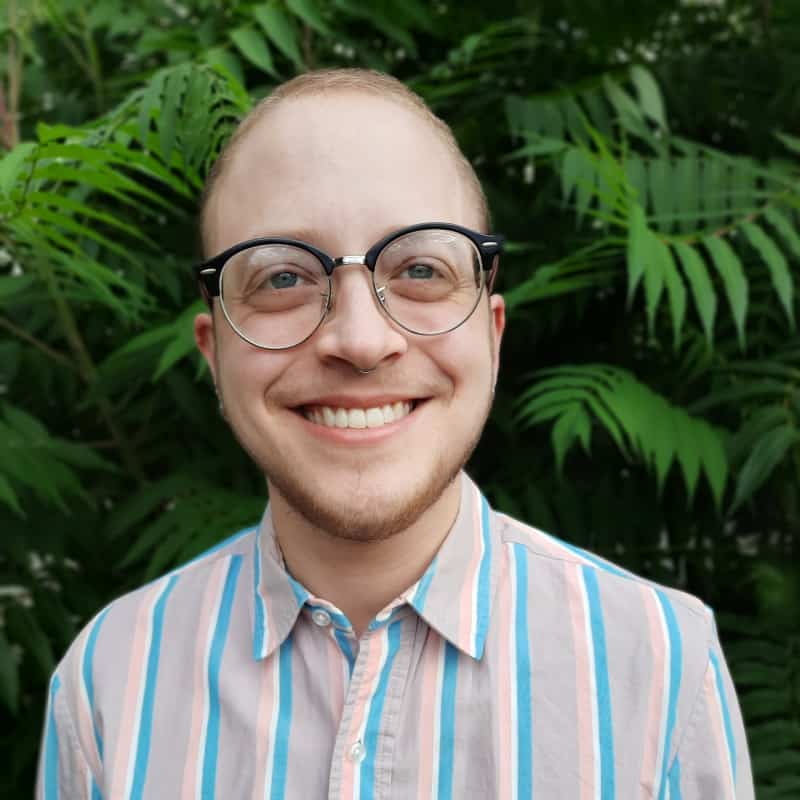 Patron Services & Development Manager
Jessie (he/they) joined OrpheusPDX in January 2022, bringing with him a background in arts administration, classical performance, and music scholarship. He works full time as Marketing & Communications Coordinator at Chamber Music Northwest, and has held patron-facing roles at Portland Opera and Portland Columbia Symphony.
Jessie graduated from Portland State University with a Bachelor of Arts degree in Musicology/Ethnomusicology and went on to earn a Master of Arts & Culture degree in Musicology from the University of Amsterdam. His scholarship has focused on music and women's, gender, and sexuality studies, with an emphasis on the performance of gender in various theatrical genres. Before discovering a passion for music history and feminist musicology, Jessie studied classical flute performance at the University of Vermont (where he is originally from), and PSU.
When he isn't swimming in a river, singing with Queer Opera, or knitting, he can be found spending time with his husband and their two small dogs.