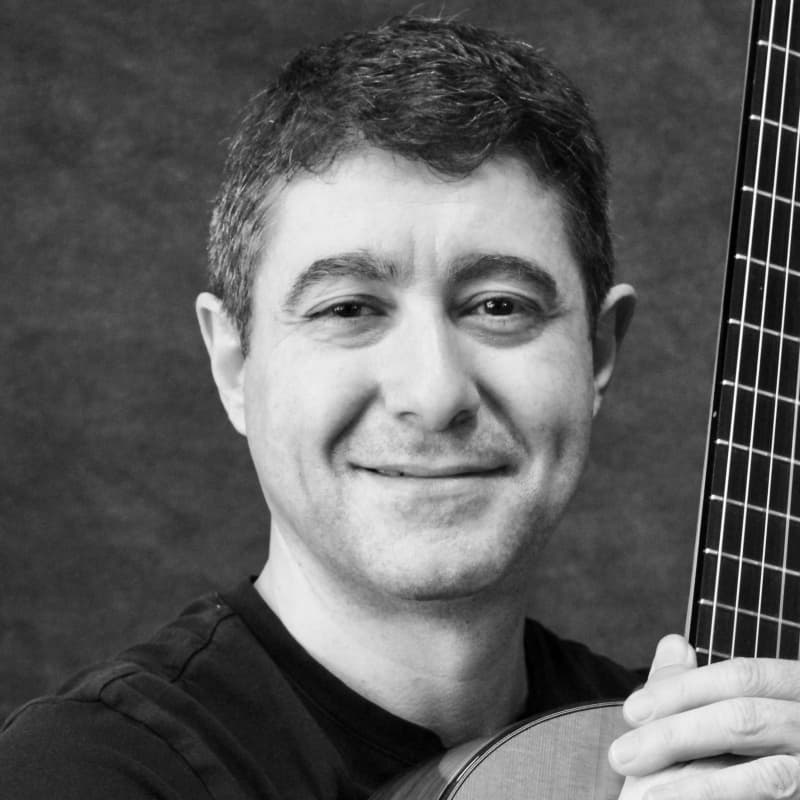 The Fall of the House of Usher: Guitar
John Mery is a highly versatile and critically acclaimed guitarist with an extensive performance and recording resume as soloist, ensemble member, and sideman. Highlights of performances include the Guitar Foundation of America International Festival, Loudon Guitar Festival, High Desert Chamber Music, XXIII and XXIV Annual Credomatic Costa Rica Music Festival, Buenos Aires College Music Society International Conference, Chintimini Chamber Music Festival, Chamber Music Northwest, and the Northwest Guitar Festival. He has recently performed with the Oregon Symphony as soloists with the group Tango Pacifico, with the Portland Opera performing Don Giovanni on multiple occasions, and Dominick Argento's notoriously difficult Postcard From Morocco guitar part for which he received rare critical praise as an orchestra member, and with the 3rd Angle New Music Ensemble performing Maria de Buenos Aires on electric guitar.
John is a founding member of the Oregon Guitar Quartet, a group that has released eight critically praised recordings that get regular FM radio airplay across the nation including NYC's WQXR-FM, Philadelphia's WRTI-FM, and Chicago's WFMT.
John is on the music faculty of Lewis and Clark College, Reed College, and Portland Community College where he is the Chair of Performing Arts. He currently resides with his wife and daughter in Portland, Oregon.