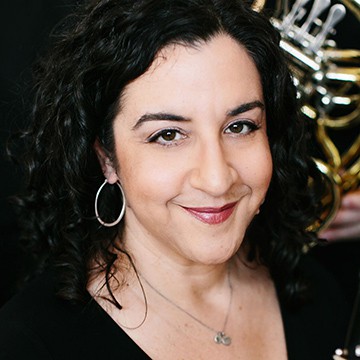 The Royal Shepherd & Dark Sisters: Oboe/English Horn
Karen Wagner joined the Oregon Symphony in 1999 as Assistant Principal/Second Oboe. Before moving to Portland she played with the Louisville orchestra and was a fellow with the New world Symphony.
Karen holds a Bachelors Degree in Oboe Performance from the State University of New York at Buffalo and a nearly completed Masters from the University of Southern California. Karen's most treasured mentors include Allan Vogel, John de Lancie and Ronald Richards.
For over 20 years she has enjoyed an active playing career and a robust private teaching studio. Karen is a member of 45th Parallel Universe Chamber Orchestra and a founding member of the Arcturus Quintet. Karen was honored to serve as the Principal Oboist of the Cabrillo Festival of Contemporary Music from 2001-2018.
She lives in Southeast Portland with her husband Dave where they enjoy all that the Pacific Northwest has to offer.