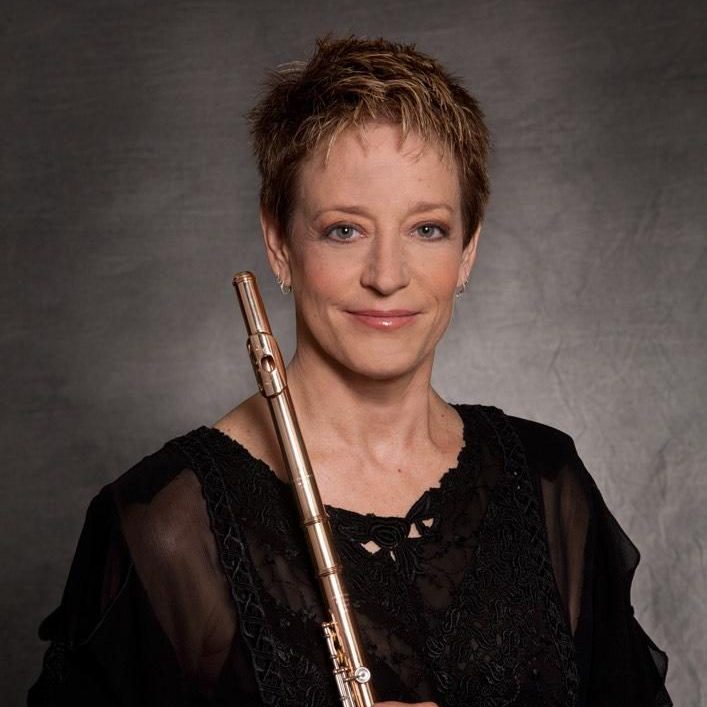 Laura Kuhlman resides in Portland, Oregon and up until 2014, was active in Chicago, Illinois, where she spent many years as a freelance musician. From Bach to Broadway, Laura has enjoyed partnerships with several early music ensembles including the Burgundian Ensemble, Masqued Phoenix, and the Too Early Consort. She founded and led The Milwaukee Renaissance Band from 2009-14. Laura has performed with theatre orchestras in the area Chicago area, including Pheasant Run, Oak Park, and River Forest Stage Productions.
Laura is currently music director for the Portland Recorder Society and the Recorder Orchestra of Oregon and is past president of the National American Recorder Society. Laura has taught at many early music workshops around the US and in August 2019, in Steckborn, Switzerland. With Phil and Gayle Neuman, she returned for a second engagement with the Vernon Proms, Vernon, B.C. in July 2019. Laura also directs and performs with the lively medieval band, Musica Universalis.
Laura is the musician scheduler and performer for the English Country Dance community in Portland. She performs with the Portland-based, Oregon Renaissance Band and the newly formed 19th century group, the Fireside Social Orchestra. She also teaches flute, saxophone, recorder, renaissance double reeds, and renaissance bagpipes both at workshops and in her home studio. If there is not an instrument in her hands, Laura can be found roaming the hills and dales of Oregon on her beloved bicycle.