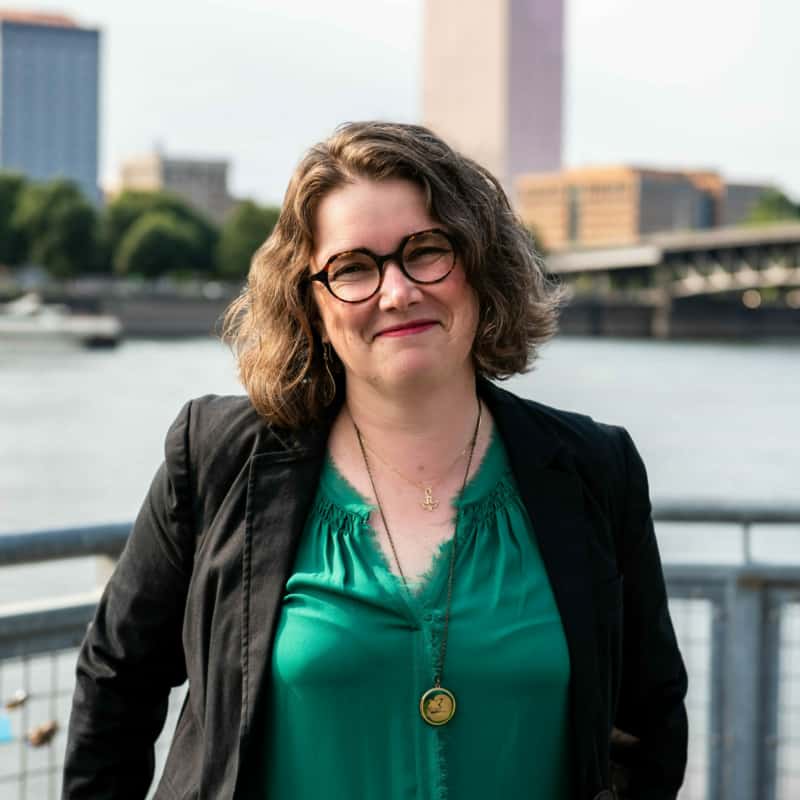 Dark Sisters: Set Designer
Megan is a Resident Artist at Artists Repertory Theatre and a member of Chicago's only women's theatre, The Rivendell Theatre Ensemble. Megan was a founding member of the artistic collective Bad Soviet Habits and was a Recipient of Chicago's After Dark Award for Outstanding Scenic Design for her "thoroughly creepy" set for Marisa Wegrzyn's PSALMS OF A QUESTIONABLE NATURE. Her Design work has also been recognized by The Chicago Tribune, The Oregonian, The Austin Critics Circle, and The Milwaukee Journal Sentinel.
Regionally, Megan has worked with The Oregon Shakespeare Festival, The Milwaukee Repertory Theatre, Third Rail Repertory Theatre, The New Conservatory, Renaissance Theaterworks, Milwaukee Chamber Theatre, Profile Theatre, Bag & Baggage Productions, Broadway Rose, Teatro Milagro, deFunkt Theatre, Theatre Vertigo, Northwest Classical Theatre, Next Act Theatre, The Skylight Opera, First Stage Children's Theatre, The Michigan Opera Theatre, Pittsburgh Public, Portland Center Stage, and the Portland Opera.
In addition to her theatre work, Megan has worked as an art director and designer for companies such as LAIKA, Jack Morton, Sparks, and Derse Exhibits.
Megan is a member of United Scenic Artists 829 and holds an MFA in Design for the Theatre from the University of Texas at Austin. She has taught theatre, design and art courses at Lewis & Clark College, Michigan State University, The University of Wisconsin Milwaukee, St. Norbert College, Randolph-Macon Women's college, Carroll University, Central Michigan University, the Milwaukee High School for the Arts, and The University of Minnesota in Minneapolis/ St. Paul.