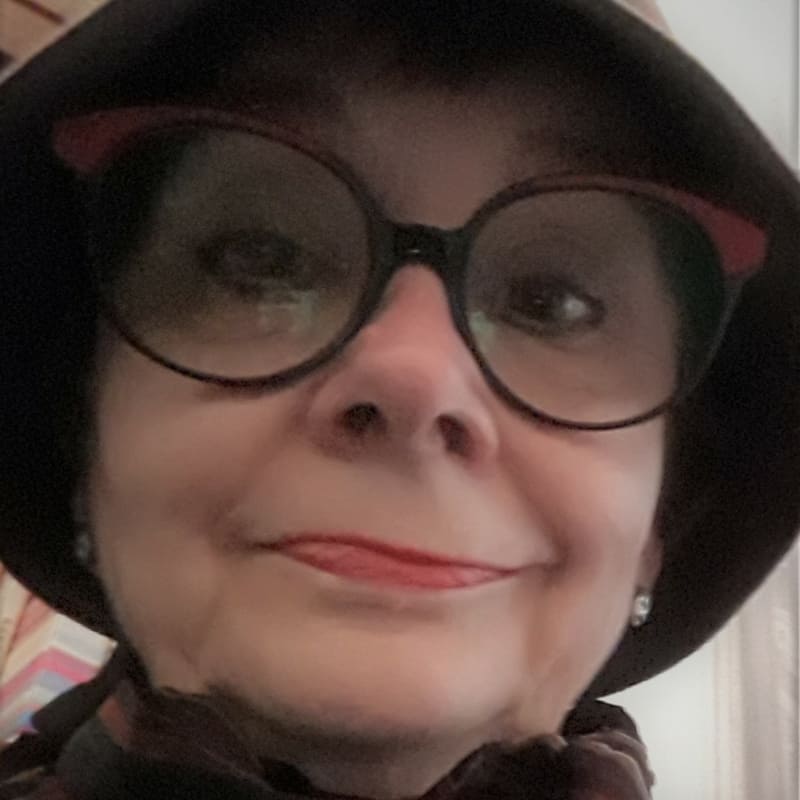 Named one of "The Five Who Make Runways Run" NY Times Sunday Cover Story "Fashion of The Times" 1994.
Labeled as an eccentric by the "Times," Yvonne is an interdisciplinary artist, trained in theater. She landed in New York on the Upper West Side in 1977, immersing in quirky, sometimes prescient projects, and painted in her downtime.
In 1991 Yvonne integrated art into action, climbing, blindfolding, and wrapping black armbands around various statues in NYC, as an anti-war statement during The Gulf War. "We are blind to peace and should all mourn." Her efforts resulted in photographs entitled, "Peace in Mourning."
She owned a high-profile business in fashion for twenty years with a cortège of dressers, supervisors. tailors, and pressers. Known to see trouble before it happened, Yvonne managed backstage for major fashion shows. A sampling of clients included – Versace, Armani, Channel, Alexander McQueen, Christian Lacroix, Dior, Ralph Lauren, Calvin Klein, Diane Von Furstenberg.
Throughout the 80s and 90s, she traveled internationally on photoshoots as a tailor and stylist for star studded magazine cover stories, video, and film. A sampling of talent includes Woody Allen, Al Pacino, Madonna, Tom Hanks, Sylvester Stallone, Jim Carrey. Photographers included, Richard Avedon, Steven Meisel, Bruce Weber.
In 2001, Yvonne sold her business, became certified as a Creative Arts Therapist, and was subsequently hired by Memorial Sloan Kettering in New York City, as an arts facilitator. She spearheaded workshops for adult patients, repurposing donated materials, taught fine art and crafts, and led relaxation-based music circles.
Presently, Yvonne is volunteering her time to Dorot NYC, a unique community service organization. She is assisting the writing and editing of memoirs by seniors who want to leave a legacy for their loved ones.