We Need Your Support
Please join the ever-growing family who support our dynamic new company:
Matthew R. Baines, Brent Barton and Liz Fuller, Dennis D. Boyles, Ellyn Bye/Dream Envision Foundation, The Carol Franc Buck Foundation, Clare Burovac, Lucy Burovac, Lee Anne and George Carter, Pamela and Paul DeBoni, George and Barbara Dechet, Bill and Karen Early, Jeff Evershed, Bob and Dana Fischer, Jeff and Jessie King, Mr. Norman P. Krasne, The Marie Lamfrom Charitable Foundation, The Joanne M. Lilley Fund of Oregon Community Foundation, Dorothy Piacentini, Charles and Ruth Poindexter, Pat and Trudy Ritz, David Rogoff, George Rowbottom, Denise Simone, Julia Sheridan, Jeff and Jan Thede, Anonymous.
Make A Stock Donation
The fastest and easiest way to make a stock gift is to do an electronic transfer. Your broker will need the following information:
DTC number: 0062
Account name: OrpheusPDX
Account number: 68313561
Brokerage: Vanguard
Please also provide the following:
1. Name and mailing address.
2. Type of stock.
3. Number of shares
When you provide us this information, especially your name and address, we can personally thank you and send a tax receipt.
The Mark Spencer Hotel is the hotel sponsor of OrpheusPDX.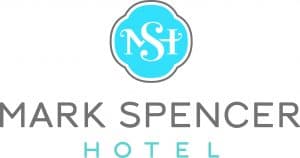 Building a Dynamic and Engaged Board of Directors
Does volunteer board service interest you? There are many benefits to board service:
By volunteering your time and talent, you give back to your local community.
An opportunity to meet a wide variety of community members and form new potential friendships.
Learn about the business of producing art up close. See how it's made!
Build potential contacts within the business community.
Have access to highly accomplished professional artists: The singers, conductors, directors, and designers engaged by OrpheusPDX each season.
An opportunity to make a difference and contribute to the growth of an exciting new arts company.
Is OrpheusPDX a good fit for you as a potential board member? There are specific areas of expertise we need on our board: Legal counsel, CPA services, hotel/housing services; banking, foundation, and local/state government relations; access to office and rehearsal space.
What's most important is a willingness to invest the time to learn about the performing arts business – its challenges, its benefits to the community, and how you can be helpful to its growth.
We ask all board members to make an annual financial contribution to the organization. There is no minimum required level of giving. We only ask that your annual contribution be one that is meaningful to you. And to give freely and joyfully, as best fits your needs.
As part of our commitment to diversity, equity, inclusion, and access, our goal is to build a board of directors that is no less than 51% women and/or BIPOC members by 2024.
If you are interested in joining our board of directors, please email us at: Board@OrpheusPDX.org.
Building a Volunteer Base
We need volunteers for variety of tasks: Ushering at the theater, greeters at OrpheusPDX events, local transportation, backstage refreshment service, etc.
If you're interested in volunteering for OrpheusPDX contact us at: Volunteer@OrpheusPDX.org.
Our Deepest Gratitude
There are many individuals who have been helpful in the creation of OrpheusPDX. Their advice, cooperation, recommendations, ideas, and support – in very sense of the word – has been deeply appreciated.
In no particular order, our heartfelt thanks go out to:
Claudie Jean Fisher, Jerry Mouawad, Bonnie Miksch, Liam Kass-Lentz, Katie Nguyen, Bill Crane, Robin Power, Katherine Lefever, Leroy Bynum, Eric Einhorn, Kayla Scrivner, Rebekah Phillips, Peter Bilotta, Andrea Hess, Abigail McKee, Monica Huggett, Sarah Hench, Marissa Wolf, Noreen Murdock, David Hattner, Wendy Lambo, Andrew Bisantz, Walter Jaffe, Paul King, Yvonne Rossetti, and especially – Clare Burovac.