"The first masterpiece of opera…celebrating the power of music and the triumph of song over death itself."
– Nicholas John, Calder Press, London
When the musician Orfeo loses his beloved Euridice on their wedding day, he is determined to reunite with her at all costs, even if it means a trip to hell and back. Armed with only his lyre and beautiful voice, he begins the journey of his life – a life that is meaningless without Euridice. Celebrating the power of music and a fathomless love that refuses to abide by "Till Death Do Us Part", this story of love and loss transcends all time, and is made even more beautiful and moving by Monteverdi's elegant score.
Orfeo: Conor McDonald
La Musica/Euridice: Holly Flack
Messagiera/Speranza: Hannah Penn
Proserpina/Ninfa: Abigail Renee Krawson
Apollo: Steven Brennfleck
Caronte: Deac Guidi
Plutone: Zachary Lenox
Conductor: Christian Capocaccia
Director: Chas Rader-Shieber
Set Design: Megan Wilkerson
Costume Design: Alison Heryer
Lighting Design: Connie Yun
---
COVID-19 Policy
OrpheusPDX is committed to ensuring the safety of patrons and company members of both of our August productions. We will be requiring patrons to wear face coverings for the duration of their visit(s). Vaccination status will not be checked upon arrival, but we strongly recommend that patrons be fully vaccinated against COVID-19.
In the event that you contract COVID-19 and have tickets to a performance, we are able to issue a full refund of your ticket minus the ticket processing fee. Please send proof of a positive COVID-19 test to BoxOffice@OrpheusPDX.org. We ask that you do not attend the performance if you are feeling under the weather.
---
From the Artistic Director, Christopher Mattaliano
The story of Orpheus and Eurydice has been set to music by numerous composers over the past four centuries, the most recent being Eurydice by Matthew Aucoin, which premiered at Los Angeles Opera in 2020. It has also been interpreted by a wide variety of painters, set to dance by both modern and classical dance companies, reinterpreted by many writers, and adapted into several film versions. Clearly, this story continues to speak to us!
Composed in 1607, Monteverdi's version remains astonishingly vital and modern. He tells the story with music of breathtaking beauty that goes right to the heart. It's opera at its most simple, direct, and transcendent. I wanted this to be the first opera produced by OrpheusPDX. In a way, it defines who we are.
From the Stage Director, Chas Rader-Shieber
Imagine you've been invited to an elegant outdoor wedding party in a beautiful garden. For our production, we've chosen the excitement and celebration of a wedding day to heighten the emotions of everyone involved in the story. Champagne, joyous toasts, and lots of cake, with only dreams of a long life together for Orpheus and Euridice.
Now imagine the saddest event happening on what is supposed to be the happiest day of one's life. It's into this juxtaposition that we send our hero to the underworld to rescue his new bride from death itself. It's a fantasy world that looks strangely familiar and yet foreboding at the same time. In this "actor-operated" production, all the scenic elements of the storytelling are recreated by the cast, to move from place to place. They reinvent themselves as well, becoming each creature that Orpheus meets along his journey: friends, enemies, and even gods!
Ultimately, we embrace the chamber-opera nature of this intimate story, and we hope that in this poignant contemporary look at these iconic characters, the audience might perhaps find themselves onstage as well!
From the Conductor, Christian Capocaccia
This is how Opera was born! Italian composers centuries ago trying to capture and express the emotional content of a poetic text. That spirit survives though the centuries, throughout the whole history of classical music and opera, and across all cultures and generations. Opera, Rock, Blues, Metal, Rap and Hip-hop – there are no genres, only the human need to tell stories and share emotions.
Monteverdi is musical storytelling at its finest. Come share it with us!
Cast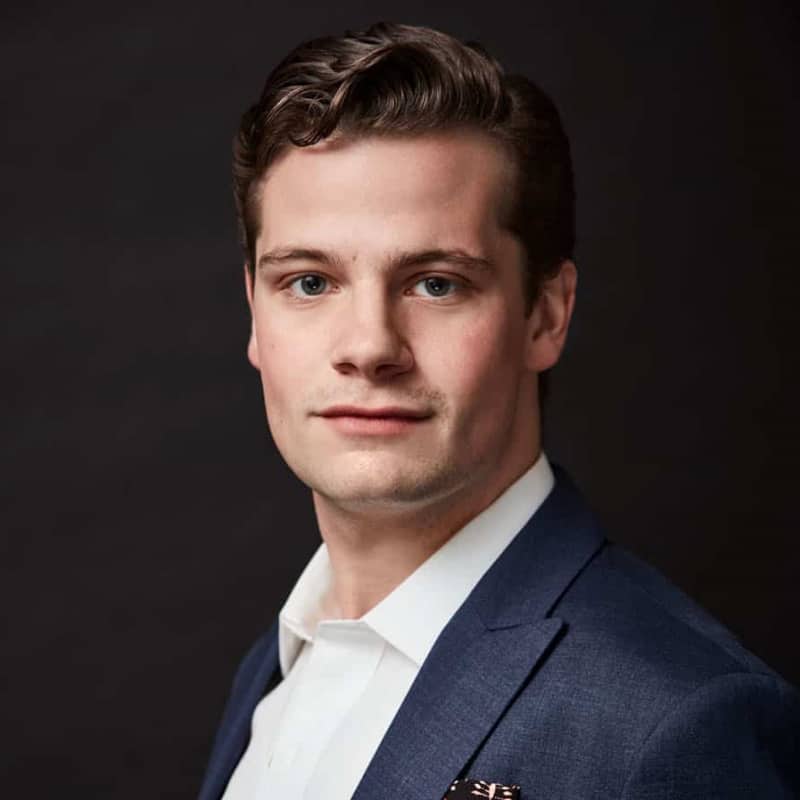 Conor McDonald
Orfeo
Baritone Conor McDonald has been lauded by the New York Times as "irresistible" and praised by Opera News for his "warm voice and winning personality."
Engagements for the 2021-2022 season include the cover of the Major-Domo in ARIADNE AUF NAXOS with The Metropolitan Opera and Dancaïre in CARMEN in his Minnesota Opera debut.
Based in New York, McDonald has performed as Junius in THE RAPE OF LUCRETIA as a guest artist with CUNY Queens, the Traveler in CURLEW RIVER with the Mark Morris Dance Group at Brooklyn Academy of Music; and several appearances as baritone soloist with New York City Ballet, including Bernstein's DYBBUK, Stravinsky's LES NOCES, and Brahms's LIEBESLIEDER WALZER.
Performances for the 2019-2020 season included his debut with Austin Opera as Marullo in RIGOLETTO, a master class and recital at Lee University, where he performed art songs by Mussourgsky, Britten, Poulenc, and Milhaud with fellow Tanglewood alumna Dr. ChoEun Lee, and a workshop of THE HALLOWEEN TREE with American Lyric Theater.
As a Filene Artist at Wolf Trap Opera, he performed Tobias Ragg in SWEENEY TODD, the title role in Gluck's L'îILE DE MERLIN, the Major-Domo in Strauss's ARIADNE AUF NAXOS, as well as a recital of art songs at the Phillips Collection. Other recent engagements include Marchese d'Obigny in LA TRAVIATA with the Atlanta Opera, Captain Corcoran in H.M.S. PINAFORE with Anchorage Opera, Ponchel in Kevin Puts's SILENT TIME, and the Soldier in Stravinsky's THE SOLDIER'S TALE at the 2018 Glimmerglass Festival.
As a studio artist at Nashville Opera, Kentucky Opera, and Des Moines Metro Opera, McDonald was heard in such roles as Yamadori in MADAMA BUTTERFLY, Pish-Tush in THE MIKADO, Harlekin in ARIADNE AUF NAXOS, Elder McLean in SUSANNAH, and the Cardinal and Priest in Philip Glass's GALILEO GALILEI. He also performed the role of Dandini in Opera Iowa's traveling production of LA CENERENTOLA in 2016.
With an interest in the development of new works, McDonald has performed in workshops of newly commissioned operas coproduced by the University of Cincinnati College-Conservatory of Music and Cincinnati Opera, including Scott Davenport Richards's BLIND INJUSTICE, Gregory Spears's FELLOW TRAVELERS,
Daniel Catán's MEET JOHN DOE, and Terence Blanchard's CHAMPION.
An active recitalist, McDonald has presented songs by Britten, Schubert, Ravel, Schumann, Debussy, Dessau, Mussorgsky, Eisler, and Weill. McDonald holds bachelor's degrees in vocal performance and art history from Northwestern University, and a master's degree in voice and opera from the University of
Cincinnati College-Conservatory of Music, where he studied with Bill McGraw.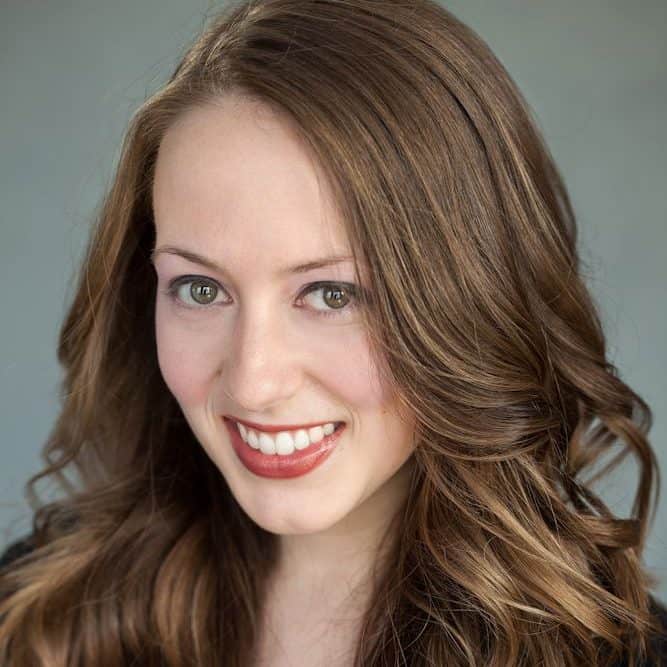 Holly Flack
Euridice
Holly Flack is a coloratura soprano with a unique range that extends beyond an octave above high C. Praised as an "explosive talent" with her warm, flowing middle voice, rippling coloratura, and effortless trills, she "wields an impressive range, effortlessly reaching higher than high notes" with her stratospheric vocal extension.
Ms. Flack's operatic roles include the title role in SEMELE, Gilda in RIGOLETTO, Queen of the Night in DIE ZAUBERFLÖTE, Ophélie in HAMLET, Morgana in ALCINA, Elvira in L'ITALIANA IN ALGERI, and Dinorah in DINORAH (Le Pardon de Ploërmel) for which she received a "Star-Making Performance" award from Mr. Fred Plotkin in his Seventh Annual "Freddie" Awards for Excellence in Opera, stating she, "sang the title role with astonishing fluidity and confidence… as if it was her birthright."
Internationally, Ms. Flack made her debut at the Trentino Music Festival in Mezzano, Italy singing the role of the Vixen in THE CUNNING LITTLE VIXEN. She has traveled multiple times to China with the iSing International Young Artists Festival for concerts in different cities around the country, and has performed on CCTV, Dragon TV, and Jiangsu Weishi TV for China's National Day Celebration and the Chinese New Year. In 2022, she singularly represented the USA singing in a promotional video for the Beijing Winter Olympics.
In orchestral concert, Ms. Flack has sung soprano soloist in Handel's Messiah, Bach's Magnificat, and Orff's Carmina Burana, where she "delighted, flawlessly climbed to the extremes of her register, and continued with effortless coloratura".
In 2019, she performed the highest note ever sung at Lincoln Center, a B-flat above high C, as a featured soloist in a Golden Night Concert celebrating China's Mid-Autumn Festival at David Geffen Hall in New York City. In 2021, she surpassed this record singing a B natural above high C in the East/West: A Symphonic Celebration concert at David H. Koch Theater.
Originally from Portland, Oregon, she holds a Bachelor's Degree in Vocal Performance from St. Olaf College, and a Master's Degree in Vocal Performance from the University of Kentucky, where she studied with renowned soprano Cynthia Lawrence.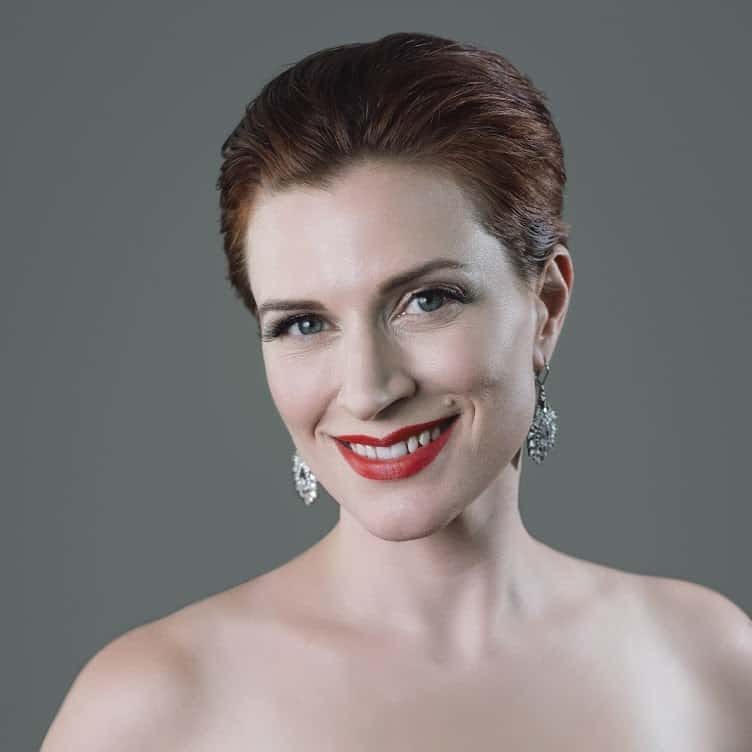 Hannah Penn
Messagiera & Speranza
Hannah Penn, a mezzo-soprano, enjoys a diverse career as a performer of opera, oratorio, and recital literature. Frequently praised for her musicality and the timbre of her voice, Ms. Penn has recently been called "…a major talent", and "…an intelligent and wonderfully musical singer" by Portland's Willamette Week, and was praised for having "…intriguing colors at both ends of her range" by The Oregonian. She has sung more than twenty operatic roles with Glimmerglass Opera, Florida Grand Opera, Portland Opera, Tacoma Opera, Opera Bend, Eugene Opera, Opera Coeur D'Alene, and many other companies.
As a past member of Portland Opera's studio artist program, Ms. Penn sang the roles of Diana (LA CALISTO), Thisbe (LA CENERENTOLA), Mercedes (CARMEN), Flora (LA TRAVIATA), and Nancy (ALBERT HERRING). She also sang her first CARMEN with Portland Opera, which garnered critical acclaim and resulted in a chance to reprise the role following season with the Teatro National Sucre in Quito, Ecuador. Ms. Penn has since returned to Portland Opera many times as a guest artist, most notably as "Hannah After" in AS ONE, Julie in SHOW BOAT, and L'enfant in Ravel's L'ENFANT ET LES SORTILEGES.
A strong proponent of new works, Ms. Penn has performed in the American premiere tours of John Adam's EL NINO and Sven-David Sandstrom's HIGH MASS, and has been involved in the American premiers of several operas, including Anthony Davis' WAKONDA'S DREAM, Richard Rodney Bennett's THE MINES OF SUPLHUR, and David Carlson's ANNA KARENINA.
Ms. Penn also enjoys a full concert schedule, having been featured with orchestras around the country, including many appearances with the Oregon Symphony, the Portland Baroque Orchestra, the Sunriver Music Festival, the Florida Philharmonic, and the Seattle Baroque.
A dedicated and passionate teacher, Ms. Penn maintains a large private studio, in addition to positions on faculty at Portland State University, Linfield University, and Aquilon Music Festival. She has been Portland Opera's regular pre-show lecturer for the past six years. Ms. Penn received her doctorate of musical arts from New England Conservatory last fall, after rediscovering the manuscript parts and reconstructing the full score for a lost American opera, SHANEWIS, by Charles Wakefield Cadman. The semi-biographical piece tells the life story of Cadman's friend and colleague, Native American operatic mezzo-soprano Tsianina Redfeather.
This season's engagements include two concerts with the Portland Baroque Orchestra, concerts, and recording projects with Portland's medieval music group In Mulieribus, concerts with the Salem Festival Chorale and Salem Winds, and a series of Bach cantatas in Leipzig, Berlin, and Prague, with the Leipzig Bach Festival. Next season, Ms. Penn will perform Peter Maxwell Davies' one-woman show, MISS DONNITHORNE'S MAGGOT with Third Angle.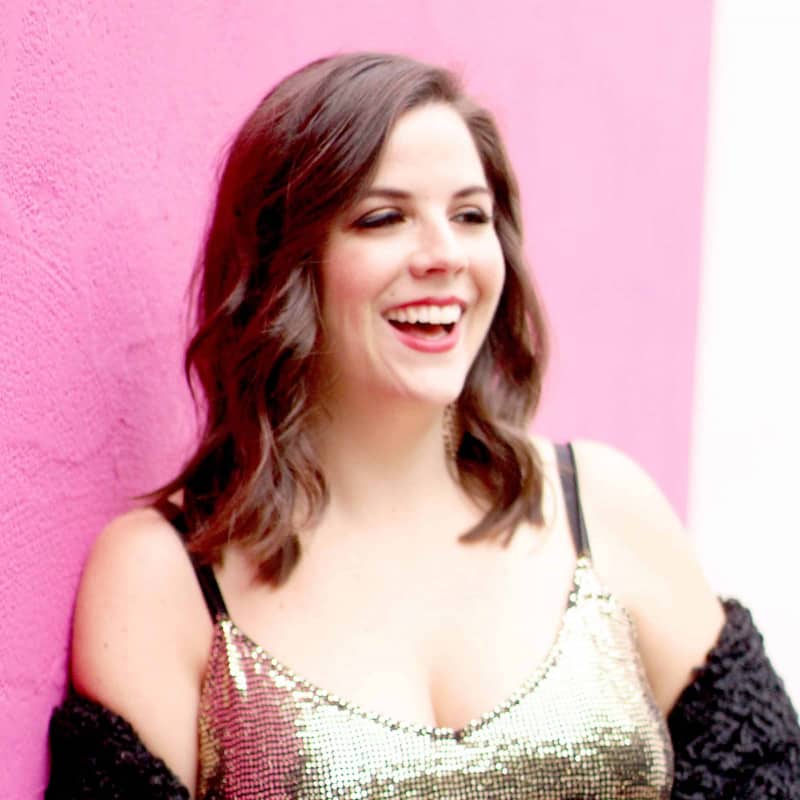 Abigail Renee Krawson
Ninfa & Proserpina
Acclaimed as "bewitching" and having "her own soubrette-ish delivery," Abigail Krawson is garnering critical and audience praise for her energetic and heartfelt portrayals. In the 2021-22 season Abigail joins the Portland Symphonic Choir as a Staff Singer, sings the soprano solos in Vivaldi's Gloria and Mozart's Vespers Solennes de Confessore with Eugene Concert Choir, is the soprano Flower in Blythely Ever After, a rock/opera cabaret with Stephanie Blythe, and is the Communications Director for Renegade Opera in Portland, OR.
In the 2019-20 season, Abigail sang Adele in Die Fledermaus with Amarillo Opera, Suor Genovieffa in Suor Angelica with Opera West, joined both The Phoenix Theatre (Sound of Music) and Arizona Opera (La Bohème) as an ensemble member. Performances canceled due to the Covid pandemic included singing Monica in The Medium with Cactus Chamber Ensemble, and a return engagement to The Taos Opera Institute, as a featured soprano in the Cantos de Taos quartet.
In the 2018-19 season, Abigail took First Prize at the Southwest Vocal Competition, sang with The Arizona Musicfest Chorus, performed the soprano solo in Rutter's Requiem, and also made her directing debut working with Detour Company Theatre, an inclusive theatre company in Scottsdale, AZ.
Past season highlights include the saucy Musetta in La Bohème, the vocally punishing, but ever charming Zerbinetta in Richard Strauss' Ariadne auf Naxos, the charming Marzelline in Fidelio, and Adamo's heart-wrenching Beth in Little Women. And on the concert stage, she has performed the solos in Strauss' Brentano Lieder and Mozart's Requiem with the Philharmonic Society of Arlington, as well as the Brahms' Requiem and Handel's Messiah.
Aside from the Southwest Vocal Competition, Ms. Krawson has won a number of prizes for her work including First Prize in The Peter Elvins Voice Competition in 2017, First Place in The Philharmonic Society of Arlington Young Artist Competition in 2016, and First Place in the Dr. Peatee Art Song Competition in 2009.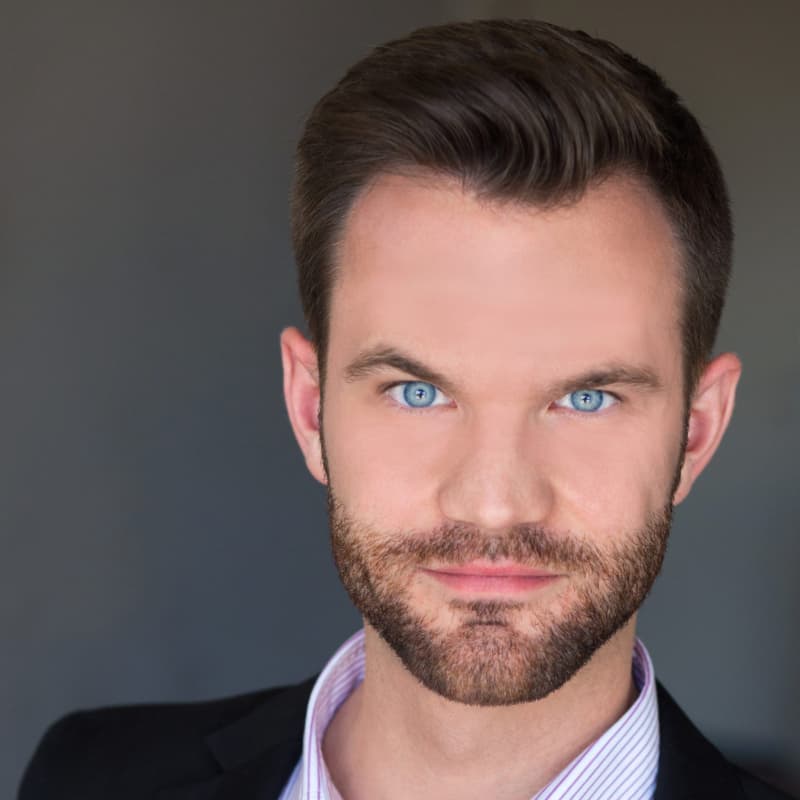 Steven Brennfleck
Apollo
Praised by the New York Times as a "stand out" performer, tenor Steven Brennfleck has been consistently acknowledged for his consummate artistry, vocal flexibility, and moving interpretations on the operatic and concert stage. He has received recognition from Classical Singer Magazine's AudComps, Metropolitan Opera National Council Auditions | District Winner '06, '09, & '10, and the Mildred Miller International Voice Competition. His operatic credits include performances with American Opera Projects, the Caramoor Festival, Glimmerglass Opera, Portland Opera, Spoleto Festival USA, The Tanglewood Festival, and others in roles such as Don Ramiro in CENERENTOLA, Tamino in DIE ZAUBERFLÖTE, Laurie in Adamo's LITTLE WOMEN, Beppe in I PAGLIACCI, Madwoman in Britten's CURLEW RIVER, Gonsalve in Ravel's L'HEURE ESPAGNOL, Henrik in A LITTLE NIGHT MUSIC, and Tobias Ragg in SWEENEY TODD.
On the concert stage, Mr. Brennfleck has been hailed for his "Outstanding presence and clear, lyric voice" (Texas Classical Review) and "elegant" musicianship (The Baltimore Sun). He is a passionate interpreter of early music and regularly appears with some of the country's top Baroque musical organizations in works by Bach, Handel, Monteverdi, the French hautre-contre repertory, among others. He made his Carnegie Hall debut in 2012 and finds himself equally at home with art song as well as new and contemporary works. Mr. Brennfleck is a featured artist on recordings of Philip Glass' ORPHÉE with the Portland Opera and Charles Wuorinen's cantata IT HAPPENS LIKE THIS.
He has collaborated with the Alabama Symphony Orchestra, American Bach Soloists, Ars Lyrica Houston, Austin Symphony Orchestra, Colorado Bach Ensemble, LA International New Music Festival, Philadelphia's Lyric Fest, the MET Chamber Ensemble and the Victoria Bach Festival. In addition to his performance schedule, Mr. Brennfleck is a certified teacher of the Alexander Technique, presenting masterclasses for musicians throughout the United States and abroad.
www.stevenbrennfleck.com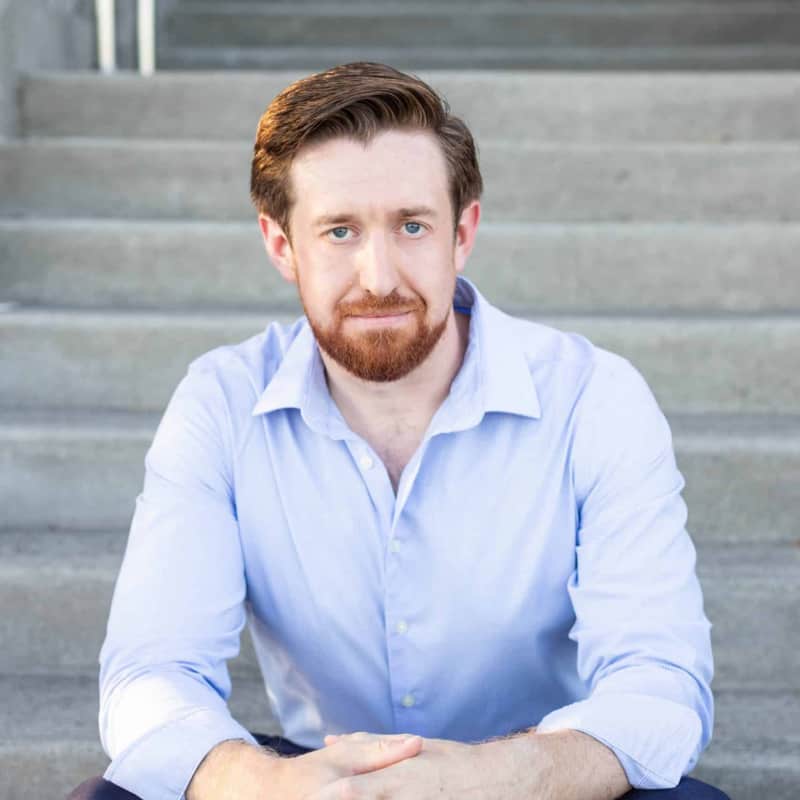 Zachary Lenox
Plutone
Viewed as "a broad, resonant baritone that is exquisitely controlled throughout his entire range," Zachary Lenox has performed leading roles across North America. Notable roles include Silvio in PAGLIACCI, Marcello in LA BOHEME, Marullo in RIGOLETTO, Count Almaviva in LE NOZZE DI FIGARO, Guglielmo and Don Alfonso in COSI FAN TUTTE, Papageno in DIE ZAUBERFLÖTE, Father in HANSEL AND GRETEL, Sid in ALBERT HERRING, Gianni Schicchi and Betto in GIANNI SCHICCHI, and Dick Deadeye in H.M.S. PINAFORE.
Mr. Lenox has appeared with Portland Opera, Eugene Opera, Tacoma Opera, Opera Parallèle, Opera Bend, Pacific Music Works, Cascadia Chamber Opera, Portland Summerfest, Portland Chamber Orchestra, Portland Concert Opera, Eugene Concert Choir, Bravo Northwest, and the Astoria Music Festival.
Concert appearances include Bass Soloist in Handel's Messiah, Samson, and Judah Maccabeus, Mozart's Requiem, Verdi Requiem, Faure Requiem, Beethoven's Symphony No. 9, Haydn's Lord Nelson Mass, Schubert's Mass in G, Orff's Carmina Burana, Bach's Coffee Cantata, Christmas Cantatas, as well as BWV 56.
Zachary is a past winner of the Pacific Northwest Sings competition as well as the MONC Idaho/ Montana District Auditions. He received his B.M. and M.M. from the Crane School of Music at SUNY Potsdam.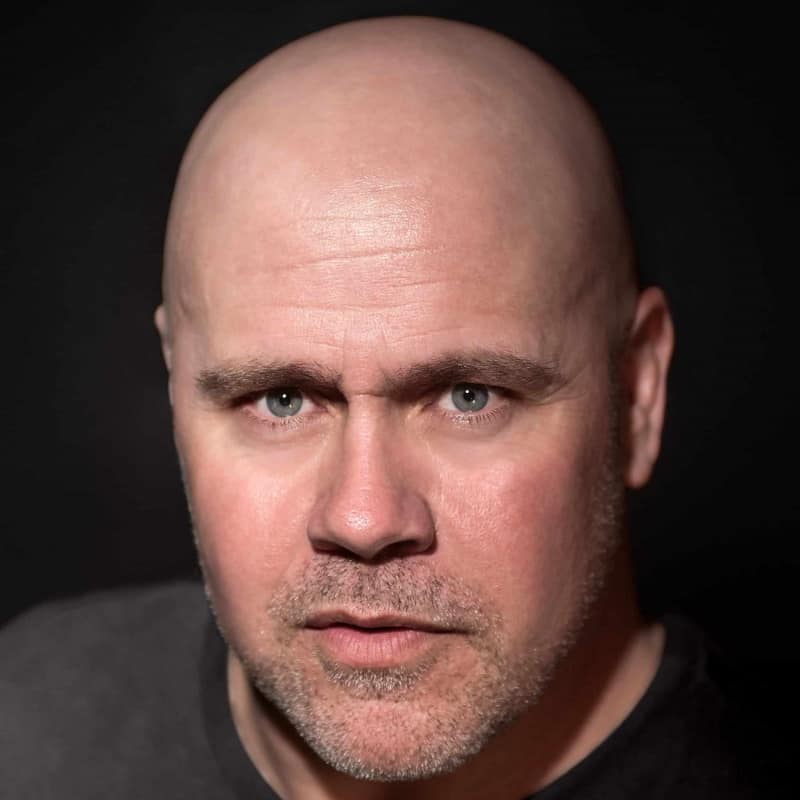 Deac Guidi
Caronte
Deac Guidi first sang in the choruses of the Intermountain Opera Association's TOSCA, DON PASQUALE, and FAUST, then went on to do secondary roles in MADAME BUTTERFLY and THE BARBER OF SEVILLE. Since that time, he has gone on to perform roles with opera companies throughout the northwest including Portland Opera, Eugene Opera, Tacoma Opera, Astoria Music Festival, and Portland Summerfest. His repertoire stretches from baroque to 20th century compositions including over 50 roles. Most recently he was seen with Portland Opera as the Sacristan in their recent production of TOSCA.
Production Team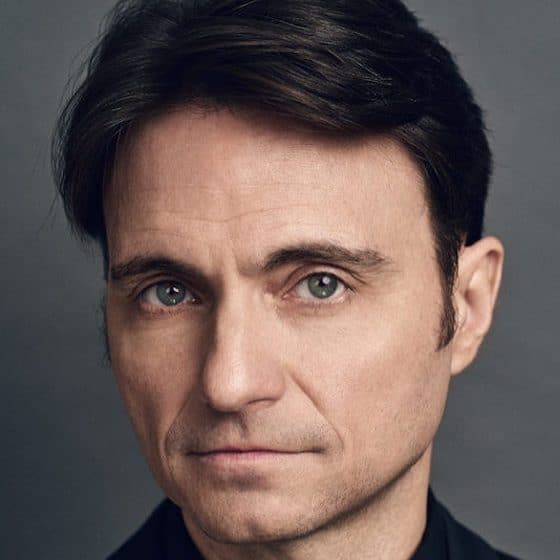 Christian Capocaccia
Conductor
Recognized as an "energetic" performer by The New York Times, Italian conductor Christian Capocaccia has distinguished himself as an artist of keen insight and musicianship. His ease on the podium and comfortable coaching style with musicians and singers have made him a favorite with orchestras, opera companies, and vocalists.
In June 2019, Mr. Capocaccia made his German debut conducting The WÜRTTEMBERGISCHE PHILHARMONIE REUTLINGEN in both Stuttgart and Reutlingen. He returned to Italy in July and August for a production of L'ELISIR D'AMORE with performances throughout Tuscany. In 2020, he embarked on his second season as Artistic and Music Director of Syracuse Opera, leading performances of COSÌ FAN TUTTE, CANDIDE, and TOSCA. In addition, the season will also be his third as Symphoria's Associate Conductor & Youth Orchestra Music Director. Other debuts include his conducting a new production of IL BARBIERE DI SIVIGLIA with the Curtis Institute of Music.
Mr. Capocaccia's first year as Artistic and Music Director of Syracuse Opera saw him conduct the three Syracuse Opera productions (MACBETH, DON GIOVANNI, and THE THREEPENNY OPERA). In the same season, he also made his debut with the Rochester Philharmonic Orchestra. In spring 2018, he returned to Pittsburgh Opera to conduct L'ELISIR D'AMORE following a very well-received debut with the company in 2017 conducting LA TRAVIATA.
Over the last several years, Mr. Capocaccia has divided his time between the pit and the podium, fostering relationships with companies in Syracuse, Pittsburgh, and abroad. Prior to being named Artistic Director of Syracuse Opera, he conducted performances of Carmen, Rigoletto, and La Bohème, and led many performances with Symphoria. He has a long-standing relationship with the city of Pittsburgh, having served as guest conductor and cover on the staff of the Pittsburgh Symphony Orchestra, and guest conductor of the Pittsburgh Opera. Outside of the United States, he conducted in Italy with AsLiCo, now OperaLombardia (I Capuleti e i Montecchi and Les contes d'Hoffmann), and debuted with Welsh National Opera conducting performances of Donizetti's Roberto Devereux.
Mr. Capocaccia has previously collaborated with Manhattan School of Music conducting Haydn's Orlando Paladino. As a guest conductor he has appeared in the United States and in Europe leading the Orchestra di Roma e del Lazio, Moscow Ballet Orchestra, Orchestra Sinfonica Città di Grosseto, Orchestra Città Aperta, International Chamber Ensemble, Orchestra da Camera delle Marche and Orchestra Sinfonica di Pesaro among others. He held positions as Assistant Conductor of the Dallas Opera, Resident Conductor of the Fischer Center at Bard College, Assistant Conductor of the Indiana University Opera and IU New Music Ensemble, Adjunct Professor and Visiting Conductor with Montclair State University's Opera Department, and Assistant Professor of conducting at the State University of New York College at Fredonia. He is a former Aspen Music Festival Conducting Fellow, where he studied with David Zinman and Murry Sidlin.
Born in Rome, he attended the Santa Cecilia Music Conservatory studying under Paolo Ciociola and completed his studies with world-renowned violinist Nina Beilina in New York. He studied composition under Boris Porena and Luciano Pelosi and conducting with Piero Bellugi and Donato Renzetti. A graduate of Indiana University Jacobs School of Music in Bloomington under David Effron, he has participated in Master classes with Herbert Blomstedt, Gustav Meier, and Leonard Slatkin.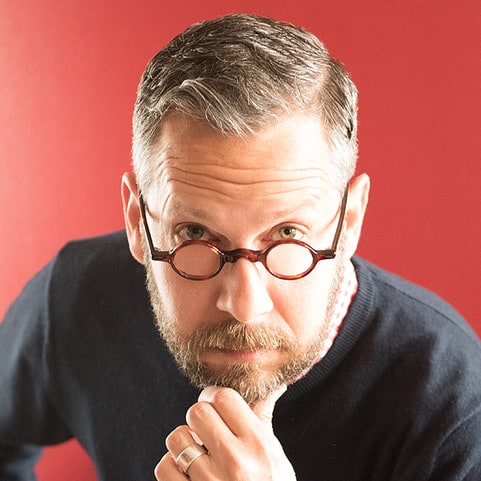 Chas Rader-Shieber
Director
Known both for his bold and inventive productions and for his acute musical instincts, Chas Rader-Shieber has established himself as one of the most innovative opera directors of his generation. Reviewing his staging of Janáček's THE CUNNING LITTLE VIXEN, Toronto's Classical 96.3 FM praised Mr. Rader-Shieber's "daring and visionary approach to staging" and declared him "a force to be reckoned with in the opera world." Mr. Rader-Shieber's repertoire encompasses a broad range of works from Monteverdi to Benjamin Britten, but he has made a particular specialty of Baroque opera.
In the 2021-2022 season, Mr. Rader-Shieber continues his close collaboration as Resident Stage Director with the Curtis Institute of Music, workshopping a new piece, 24, and directing a new production of DANGEROUS LIAISONS. He also returns to Des Moines Metro Opera for a new production of Britten's A MIDSUMMER NIGHT'S DREAM. Future seasons will include a new production with Opera Colorado.
Chas Rader-Shieber's engagements during the COVID-19 impacted 2020-2021 season included co-directing a film, MERCY, with Alek Shrader, based on Mozart's La clemenza di Tito and created for Curtis Institute of Music. He also directed a new production of Rameau's PLATÉE at Des Moines Metro Opera, and a reprisal of his acclaimed production of ORFEO ED EURIDICE at The Dallas Opera was unfortunately canceled.
Mr. Rader-Shieber's original engagements during the COVID-19 shortened 2019-2020 season included directing a production of SHINING BROW at Arizona Opera (completed), Vivaldi's BAJAZET at Portland Opera (cancelled) and a return to Curtis Institute of Music to direct their productions of IL BARBIERE DI SIVIGLIA (completed) and LA CLEMENZA DI TITO (postponed). During the summer of 2020, he planned a return to Des Moines Metro Opera for their production of PLATÉE by Rameau (postponed).
Mr. Rader-Shieber's 2016-2017 season included a debut with Pittsburgh Opera for LA TRAVIATA and a return to Des Moines Metro Opera for Gluck's ORFEO. Previously, he continued his association with the Curtis Insitute of Music, directing CAPRICCIO. On the international stage, Mr. Rader-Shieber directed FAUST with the Macau Festival, and made a return to Pinchgut Opera in Australia for their production of L'AMANT JALOUX.
During the 2014-2015 season, Mr. Rader-Shieber debuted with Boston Lyric Opera for a new production of LA TRAVIATA, Des Moines Metro Opera for DIE ENTFÜHRUNG AS DEM SERAIL, and Indiana University directing Alcina. He also returned to Portland Opera for DIE FLEDERMAUS, and also Curtis Institute of Music for ARIADNE AUF NAXOS.
During the 2013-2014 season, he returned to Sydney, Australia with Pinchgut Opera for GIASONE (Cavalli), and revived his acclaimed production of Orlando for HOBART BAROQUE, which was nominated for a Helpmann Award for Direction of an Opera in Australia. He also debuted with Utah Opera for DIE ENTFÜHRUNG AUS DEM SERAIL, and joined Wolf Trap Opera for GIULIO CESARE.
Mr. Rader-Shieber began the 2012-2013 season with DIE ZAUBERFLÖTE at the Curtis Institute of Music, where he has directed over 26 operas. Other notable recent productions with Curtis include: Henze's ELEGY FOR YOUNG LOVERS, and Idomeneo and Rossini's IL VIAGGIO A REIMS. The 2012-2013 season also found Mr. Rader-Shieber debuting with Portland Opera directing Handel's RINALDO.
Of his production of Handel's ORLANDO at the New York City Opera in 2004, The New York Times stated that Rader-Shieber had given audiences a production "at once contemporary, fanciful and true to the original." In addition to ORLANDO, Mr. Rader-Shieber's work at the New York City Operahas included a critically acclaimed production of Handel's FLAVIO in 2003. The 2011-12 season included a debut with the Staatstheater Darmstadt for Léhar's DIE LUSTIGE WITWE. In the 2010-2011 season, Mr. Rader-Shieber's engagements included LA CLEMENZA DI TITO for Vancouver Opera, as well as DON GIOVANNI with Music Academy of the West.
Mr. Rader-Shieber opened the 2009–2010 season directing his production of DIE ENTFÜHRUNG AUS DEM SERAIL with San Francsico Opera and followed by a revival of his TAMERLANO for Los Angeles Opera. He concluded the season directing ANTONY AND CLEOPATRA for the Curtis Institute of Music and Handel's TOLOMEO for Glimmerglass Opera.
In the 2008–2009 season, Mr. Rader-Shieber made his debut in Australia presenting Charpentier's DAVID ET JONATHAS for Pinchgut Opera. He presented a new production DIE ENTFÜHRUNG AUS DEM SERAIL at Lyric Opera of Chicago, and directed IL VIAGGIO A REIMS at Curtis. He finished the season with a new production of IL RE PASTORE for Opera Theatre of St. Louis and directed his production of DON GIOVANNI for Santa Fe Opera. 
During the 2007–2008 season, Mr. Rader-Shieber directed UNA COSA RARA for Opera Theatre of Saint Louis, Handel's TAMERLANO at Washington National Opera, Bolcom's A WEDDING for Music Academy of the West, as well as direction and production of AINDAMAR by Osvaldo Golijov with Curtis Opera Theater.
In 2006-2007, Mr. Rader-Shieber brought his DON GIOVANNI to Opera Pacific and also made his return to New York City Opera directing Rossini's LA DONNA DEL LAGO, which he also directed at Minnesota Opera. Rounding out his season were engagements to direct L'ORMINDO at Pittsburgh Opera, THE CUNNING LITTLE VIXEN at Houston Grand Opera, and Bellini's I PURITANI at Opera Theater of St. Louis.
Among his many other Handel credits, he directed lavish and modern stagings of SEMELE for the Arizona Opera and the Skylight Opera Theatre, ALCINA at the Curtis Institute of Music, GIULIO CESARE at the Pittsburgh, Minnesota and Edmonton Operas, and TAMERLANO at the Spoleto Festival USA. He has also directed other Baroque operas, including Monteverdi's L'INCORONAZIONE DI POPPEA for Pittsburgh Opera Center and the Curtis Institute, and Purcell's DIDO AND AENEAS at the Curtis Institute.
Mr. Rader-Shieber has also become well known for his interpretations of Mozart operas. Among others, he has directed DIE ZAUBERFLÖTE, DON GIOVANNI and COSI FAN TUTTE at companies including Opera Pacific, Opera de Montreal, Santa Fe Opera, and the Juilliard Opera Center. The Toronto Globe and Mail said of his LA CLEMENZA DI TITO: "Rader-Shieber is a talent to watch, given his brilliant, economical illumination of Metastasio's text, which focused on character revelation like a psychological thriller."
Mr. Rader-Shieber's work also includes repertoire ranging from Tchaikovsky's EUGENE ONEGIN at the Skylight Opera Theatre, to Donizetti's DON PASQUALE at Music Academy of the West, and the operas of Britten, Giancarlo Menotti, and Ned Rorem at the Curtis Institute of Music. Mr. Rader-Shieber has served as Artistic Director of the Skylight Opera Theatre, and on the faculty of The Juilliard School and the Music Academy of the West.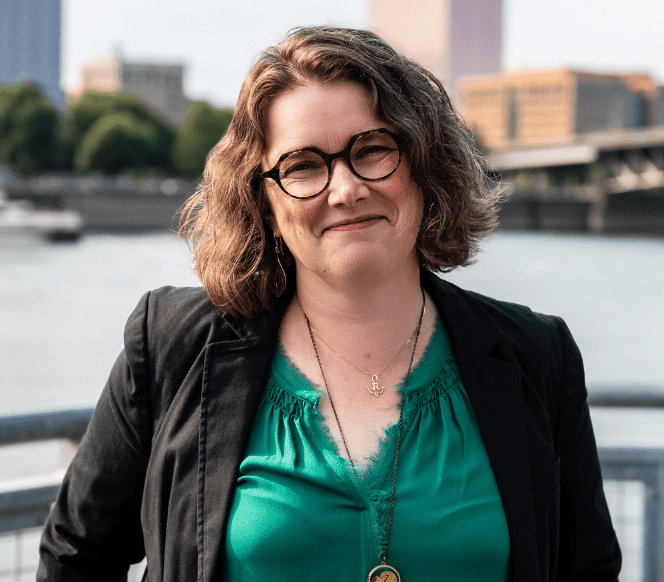 Megan Wilkerson
Set Designer
Megan is a Resident Artist at Artists Repertory Theatre and a member of Chicago's only women's theatre, The Rivendell Theatre Ensemble. Megan was a founding member of the artistic collective Bad Soviet Habits and was a Recipient of Chicago's After Dark Award for Outstanding Scenic Design for her "thoroughly creepy" set for Marisa Wegrzyn's PSALMS OF A QUESTIONABLE NATURE. Her Design work has also been recognized by The Chicago Tribune, The Oregonian, The Austin Critics Circle, and The Milwaukee Journal Sentinel.
Regionally, Megan has worked with The Oregon Shakespeare Festival, The Milwaukee Repertory Theatre, Third Rail Repertory Theatre, The New Conservatory, Renaissance Theaterworks, Milwaukee Chamber Theatre, Profile Theatre, Bag & Baggage Productions, Broadway Rose, Teatro Milagro, deFunkt Theatre, Theatre Vertigo, Northwest Classical Theatre, Next Act Theatre, The Skylight Opera, First Stage Children's Theatre, The Michigan Opera Theatre, Pittsburgh Public, Portland Center Stage, and the Portland Opera.
In addition to her theatre work, Megan has worked as an art director and designer for companies such as LAIKA, Jack Morton, Sparks, and Derse Exhibits.
Megan is a member of United Scenic Artists 829 and holds an MFA in Design for the Theatre from the University of Texas at Austin. She has taught theatre, design and art courses at Lewis & Clark College, Michigan State University, The University of Wisconsin Milwaukee, St. Norbert College, Randolph-Macon Women's college, Carroll University, Central Michigan University, the Milwaukee High School for the Arts, and The University of Minnesota in Minneapolis/ St. Paul.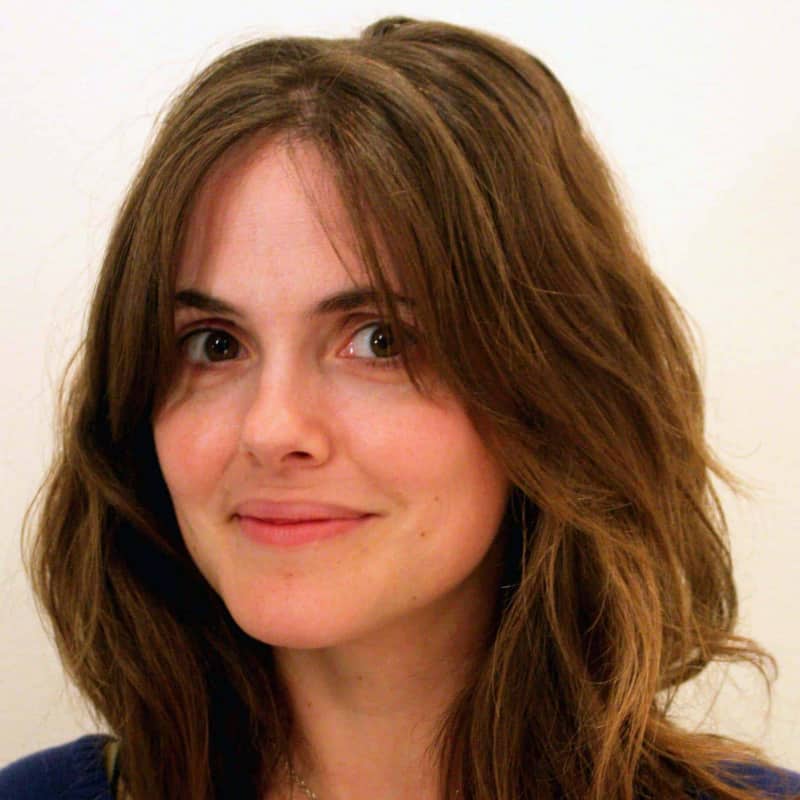 Alison Heryer
Costume Designer
Alison Heryer is an interdisciplinary artist whose work combines costume, installation, performance, and community engagement. As a costume designer, she is a member of United Scenic Artists, Local 829. Her design credits include productions at Steppenwolf Theatre Company, 59E59 Theaters, La MaMa, The New Victory Theater, Portland Center Stage, Portland Opera, Kansas City Repertory Theatre, Indiana Repertory Theatre, Artists Repertory Theatre, ZACH Theatre, The Hypocrites, and Redmoon. Her work has been featured in exhibitions at the Nelson Atkins Museum of Art, World Stage Design, and The Prague Quadrennial of Performance Design and Space. Awards include a Drammy Award, the Austin Critics Table Award for Costume Design, and the ArtsKC Inspiration Grant. Heryer is a graduate of Washington University in St. Louis and the University of Texas at Austin. She is a faculty member in the School of Art + Design at Portland State University where she was recently granted the Sue Horn-Caskey & Charles F. Caskey Professorship of Textile Arts & Costume Design.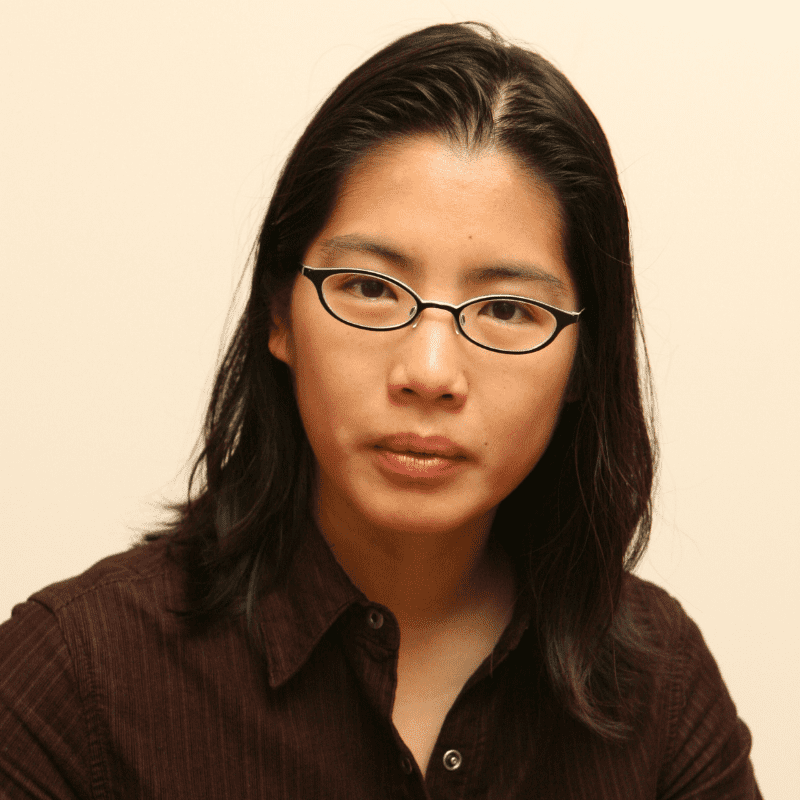 Connie Yun
Lighting Designer
Connie Yun is pleased to be part of the inaugural season for OrpheusPDX. Recent PNW designs include THE THIN PLACE for ACT Theatre, RED RIDING HOOD for Seattle Children's Theatre, Disney's BEAUTY AND THE BEAST for 5th Avenue Theatre, and TOSCA for Portland Opera. Other recent designs include THE ELIXIR OF LOVE for Palm Beach Opera, LUCIA DI LAMMERMOOR for Madison Opera, and the world premiere of THE RISE AND FALL OF HOLLY FUDGE at Merrimack Repertory Theatre. She has also previously designed for Seattle Rep, On the Boards, Tacoma Opera, Pacific Musicworks, The Cabiri, Cornish College, Bellevue College, University of Puget Sound, San Francisco Conservatory of Music, Kentucky Opera, Arizona Opera, Minnesota Opera, and Canadian Opera Company. This spring, her designs will be seen at Hawaii Opera Theater for MADAMA BUTTERFLY, Seattle Opera for LE NOZZE DI FIGARO, and Des Moines Metro Opera for A MIDSUMMER NIGHT'S DREAM.