August 25 – 28
85 minutes with no intermission.
Performed at Lincoln Hall
". . . Despite the bloodlessness of the protagonists, this is a full-bodied opera that carries a wallop . . . aggressively adapts the original to the demands of the stage."
– Myron Meise, The Hollywood Reporter
When a man visits his ill childhood friend Roderick Usher after many years apart, he is shaken to his core by the foreboding atmosphere and sense of evil that pervades the household and its inhabitants. His attempts to understand and address the literal and figurative "illness" that permeates Usher's house fail at every turn, and he is unable to deter Usher, his sister Madeline, and the house itself from their swift descent into the abyss. The hauntingly beautiful and strange music of Philip Glass perfectly captures every nuance and inner nerve of this of powerful story by Edgar Allan Poe.
Roderick Usher: Steven Brennfleck
William: Timothy McDevitt
Madeline Usher: Hannah Cosenz
Servant: Gregory Brumfield
Physician: Scot Crandal
Conductor: Michelle Rofrano
Director: Kevin Newbury
Set Design: Daniel Meeker
Costume Design: Alison Heryer
Lighting Design: Connie Yun
Video Design: Greg Emetaz
From the Artistic Director, Christopher Mattaliano
That which is unspoken in Poe's work is what makes it so powerful and thrilling, especially in this story. The character and plot details that remain undefined become so engrossing, strange, and unbearably suspenseful. Glass is the perfect composer to capture the inner world of Poe. His music – riveting and hauntingly beautiful – captures the powerful, claustrophobic atmosphere that eventually overwhelms the characters. This is the fourth Glass opera that I've produced in Portland. The Fall of the House of Usher has been on my "short list" for many years. I feel it's one of his greatest works and am thrilled to finally present it.
From the Stage Director, Kevin Newbury
Edgar Allen Poe's The Fall of the House of Usher is a timeless psychological thriller about the intersection of shame, madness, and imagination. In our new production of Philip Glass' 1988 opera of the same name, the action takes place in Palm Springs, CA in the summer of 1969. When two boyhood friends reconnect, they are forced to confront their own internal demons in a production that marries film noir cinema, mid-century modern architecture, and the pervasive forces of repression raging both outside and within the walls of the house of Usher.
From the Conductor, Michelle Rofrano
Glass's compositional style is perfectly suited to musically recreate the dark, pervasive atmosphere of Edgar Allen Poe's iconic tale of horror. The seemingly incessant repetition of melancholy minor chords played by the orchestra, interrupted by unnerving interjections of solo instruments, create a suffocating atmosphere that engulfs the singers and audience in a way that mirrors the dread within the haunted House of Usher. This opera production will evoke audiences' imaginations, forcing them to wrestle with the duality of pitying the characters onstage while simultaneously being horrified by their actions. I am greatly looking forward to delving into this fantastic score and to sharing the musical world of Philip Glass's striking work with Portland audiences.
Cast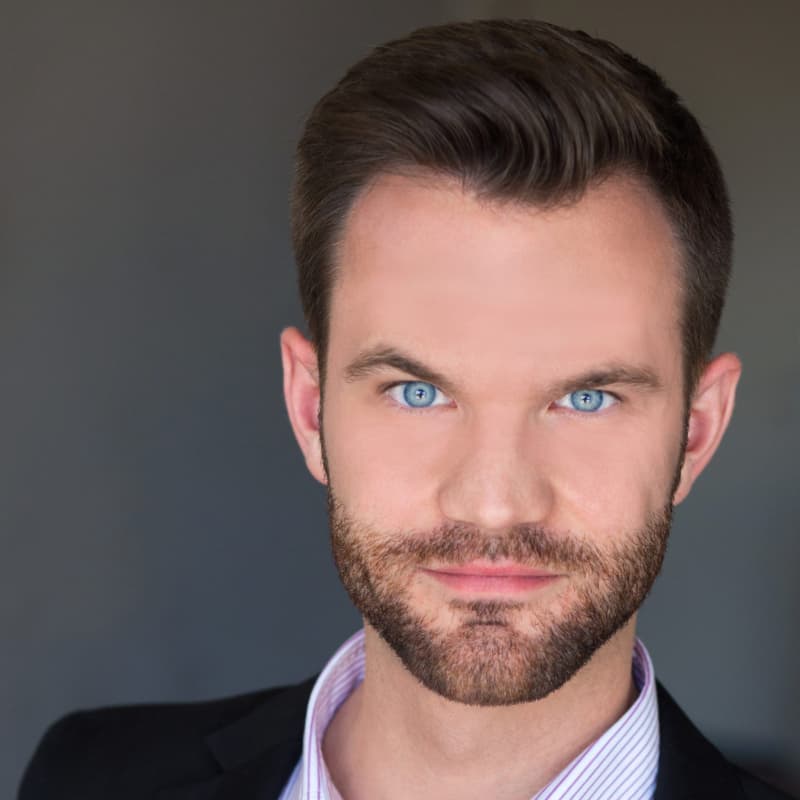 Steven Brennfleck
Roderick
Praised by the New York Times as a "stand out" performer, tenor Steven Brennfleck has been consistently acknowledged for his consummate artistry, vocal flexibility, and moving interpretations on the operatic and concert stage. He has received recognition from Classical Singer Magazine's AudComps, Metropolitan Opera National Council Auditions | District Winner '06, '09, & '10, and the Mildred Miller International Voice Competition. His operatic credits include performances with American Opera Projects, the Caramoor Festival, Glimmerglass Opera, Portland Opera, Spoleto Festival USA, The Tanglewood Festival, and others in roles such as Don Ramiro in CENERENTOLA, Tamino in DIE ZAUBERFLÖTE, Laurie in Adamo's LITTLE WOMEN, Beppe in I PAGLIACCI, Madwoman in Britten's CURLEW RIVER, Gonsalve in Ravel's L'HEURE ESPAGNOL, Henrik in A LITTLE NIGHT MUSIC, and Tobias Ragg in SWEENEY TODD.
On the concert stage, Mr. Brennfleck has been hailed for his "Outstanding presence and clear, lyric voice" (Texas Classical Review) and "elegant" musicianship (The Baltimore Sun). He is a passionate interpreter of early music and regularly appears with some of the country's top Baroque musical organizations in works by Bach, Handel, Monteverdi, the French hautre-contre repertory, among others. He made his Carnegie Hall debut in 2012 and finds himself equally at home with art song as well as new and contemporary works. Mr. Brennfleck is a featured artist on recordings of Philip Glass' ORPHÉE with the Portland Opera and Charles Wuorinen's cantata IT HAPPENS LIKE THIS.
He has collaborated with the Alabama Symphony Orchestra, American Bach Soloists, Ars Lyrica Houston, Austin Symphony Orchestra, Colorado Bach Ensemble, LA International New Music Festival, Philadelphia's Lyric Fest, the MET Chamber Ensemble and the Victoria Bach Festival. In addition to his performance schedule, Mr. Brennfleck is a certified teacher of the Alexander Technique, presenting masterclasses for musicians throughout the United States and abroad.
www.stevenbrennfleck.com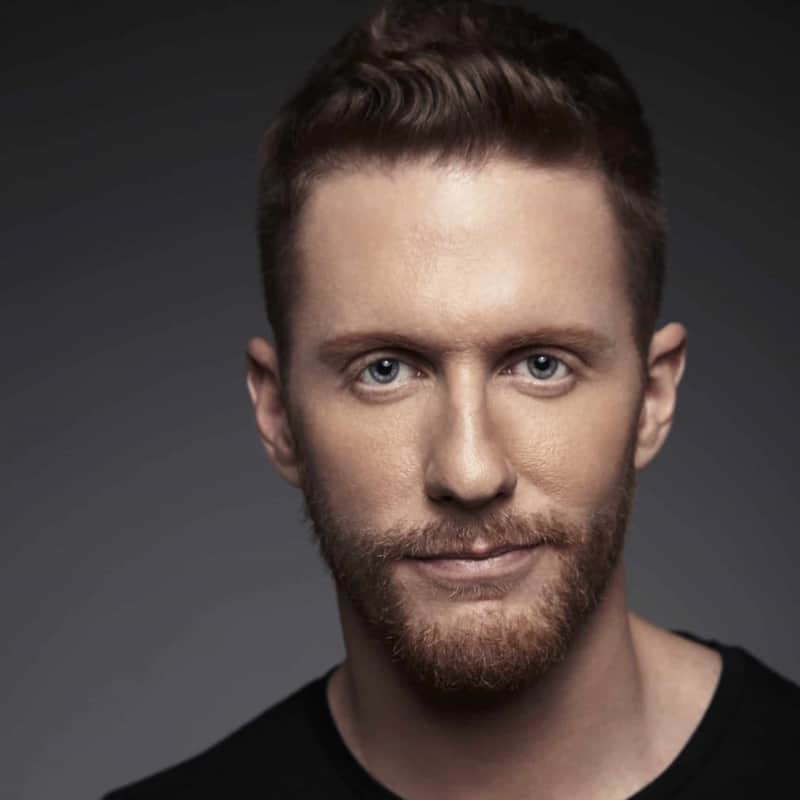 Timothy McDevitt
William
American baritone Timothy McDevitt has established himself among the industry's most versatile young performers of today. His unique ability to thrive in the worlds of both opera and musical theatre is clearly represented by his diverse schedule throughout the United States and abroad. Recent engagements include his debut in Germany as Harry Easter STREET SCENE at Oper Köln, Maximillian CANDIDE with the Philadelphia Orchestra, CALL ME MADAM with NY City Center Encores, Bruce Ismay TITANIC in Greenville, Ferrand LOVE SICK at National Sawdust, concerts with the Winston Salem Symphony, and a return to Ravinia for the revival of Bernstein's MASS with the Chicago Symphony.
The 2017-18 season included Riff WEST SIDE STORY with Tokyo's NHK Symphony and with Yannick Nezet-Seguin conducting the Philadelphia Orchestra, Bernstein's MASS with the Chicago Symphony, BRIGADOON for the New York City Center Gala, Happy LA FANCIULLA DEL WEST at New York City Opera, Kate Soper's new opera ROMANCE OF THE ROSE for Wet Ink Music Productions, ME AND MY GIRL for Encores at NY City Center, ALICE with the Manhattan Contemporary Chamber Ensemble at Carnegie Hall, and the title-role DEAR EDVARD at National Sawdust, Arena Stage, and the Martha's Vineyard Playhouse. 2018 also saw the release of two albums; Bernstein's MASS on the Deutsche Grammophon label, and BRIGADOON with Ghostlight Records.
Highlights from the 2016-17 season include Lt Cable SOUTH PACIFIC at Ash Lawn Opera, THE NEW YORKERS for Encores at NY City Center, Colonel Picquart THE DREYFUS AFFAIR at the Brooklyn Academy of Music, Jonathan Dawe's NERO AND THE FALL OF LEHMAN BROTHERS with Ensemble Echappe, THOU SWELL with the New York City Ballet and Enrico in Haydn's L'ISOLA DISABITATA with the American Classical Orchestra at Alice Tully Hall. Notable credits from previous seasons include the role of Le Mari LES MAMELLES DE TIRESIAS at both the Theatre de La Monnaie de Munt in Bruxelles and the Festival d'Aix-en-Provence, Bernstein's Mass with The Philadelphia Orchestra (album released on Deutsche Grammophon), Lt Wright THE SECRET GARDEN at Baltimore Center Stage and Cincinnati Playhouse in the Park, LADY BE GOOD for Encores at NY City Center (album released on Sh-k-Boom Records), the Emmy Nominated production of CAROUSEL with the NY Philharmonic/Live from Lincoln Center, Garrison Keillor's Prairie Home Companion for NPR, GUYS AND DOLLS at Carnegie Hall, Paul LES ENFANTS TERRIBLES with the North Carolina Opera, Allazim ZAIDE with the New World Symphony, St Plan FOUR SAINTS IN THREE ACTS with the Mark Morris Dance Group at BAM, various appearances with Steve Blier and the New York Festival of Song, and apprenticeships with Central City Opera and the Wolf Trap Opera.
Timothy has been recognized as a New York District Winner of the Metropolitan Opera Competition, a finalist in the Competizione dell'Opera at the Bolshoi in Moscow, the Lys Symonette Prize winner of the Lotte Lenya Competition, and twice as a finalist for the Atelier Lyrique at the Paris Opera (Opéra Bastille). A native of Reading, Pennsylvania, Mr. McDevitt holds both his Bachelor and Master degrees in Music from the Juilliard School.
Hannah Cosenz
Madeline
Soprano Hannah Consenz from Portland, Oregon has been praised for her "full, rich but incisive tone," (Gramophone), and her "agility, accuracy, nuance and verve" (The Oregonian). She created the role of Meredith in the 2016 world premiere of Mark Lanz Weiser's THE PLACE WHERE YOU STARTED and has gone on to perform the role both nationally and internationally. Her other operatic repertoire includes The Governess in THE TURN OF THE SCREW, Susanna in LE NOZZE DI FIGARO, Adele in DIE FLEDERMAUS, Tytania in A MIDSUMMER NIGHT'S DREAM, Lisette in LA RONDINE, Soeur Constance in DIALOGUES DES CARMELITES, Mabel in PIRATES OF PENZANCE, and Suor Osmina in SUOR ANGELICA. Consenz has also worked with Portland Opera as a chorister and a soloist in their Opera a la Cart outreach program.
Consenz was featured on the Naxos album, The Doors of Heaven, as soloist in Passion and Resurrection by Ēriks Ešenvalds. The album debuted at #1 on Apple and Amazon classical charts, and #1 on Billboard Traditional Classical Chart. In March of 2019 she made professional debut of the piece with Washington's Choral Arts Northwest. Her other solo concert repertoire includes the Mozart Coronation Mass in C major and Gounod's St. Cecilia Mass.
Consenz has won many competitions and awards. Most notably, she was the recipient of an Encouragement Award at the Metropolitan National Council Auditions Oregon District, the Ruth Dobson Award of Operatic Excellence, and first place in the Portland Summerfest Northwest Young Voices Scholarship Competition. She received her masters degree at the Cincinnati College-Conservatory of Music, and her bachelors degree at Portland State University School of Music. Consenz studied voice under Dr Gwendolyn Coleman and Christine Meadows.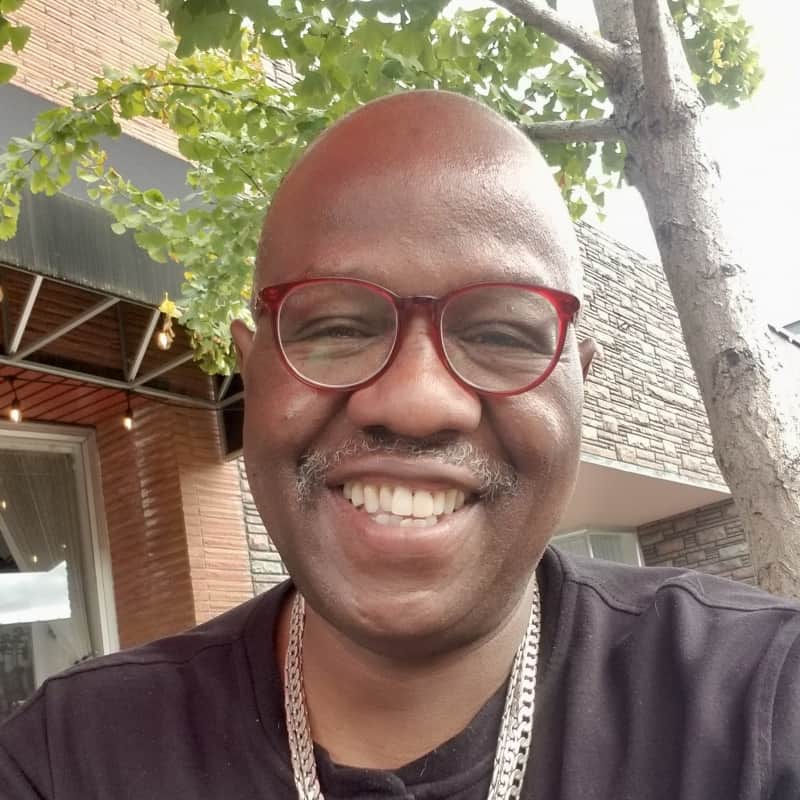 Gregory Brumfield
Servant
A native of Gary, Indiana and now living in Corvallis, Oregon, Gregory has sung as a soloist and/or chorister with the Lyric Opera of Chicago, the San Francisco Opera, the Madison Opera, the Dallas Opera, the Virginia Opera, and the Wichita Opera companies. He is a currently a regular chorister with the Portland Opera Company. He recently performed as Ol' Mister and the Preacher in the Portland Center Stage production of THE COLOR PURPLE. His favorite musical roles include: Jim, BIG RIVER; Booker T. Washington, RAGTIME; and Javert, LES MISERABLES. Gregory received his degree in Theater from the University of Wisconsin-Madison. Gregory has been a church choir and youth choir conductor at several houses of worship in Madison, Wisconsin.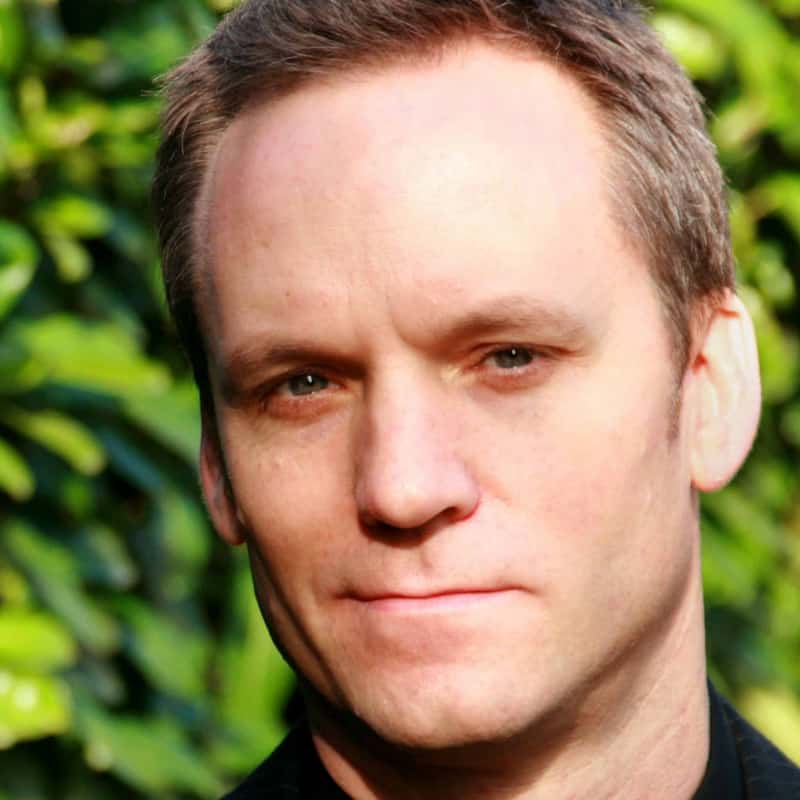 Scot Crandal
Physician
Tenor Scot Crandal's singing has been described by critics as "powerful and passionate". His soloist engagements include Arturo in LUCIA DI LAMMERMOOR for Portland Opera, Ferrando in COSÌ FAN TUTTE for Ping & Woof Opera, Beethoven's NINTH SYMPHONY for Bravo Chorale, Don Ottavio in DON GIOVANNI for Willamette Concert Opera, HANDEL'S MESSIAH for Bravo Chorale, Mozart's REQUIEM for Choral Arts Ensemble, Elijah for Bravo Choral, and Macheath in BEGGAR'S OPERA for Opera Theater Oregon. The Oregonian said, "…the terrific Scot Crandal… as Mack, Crandal carries the show… He sings fearlessly, with a tenor voice that carries depth and power."
Production Team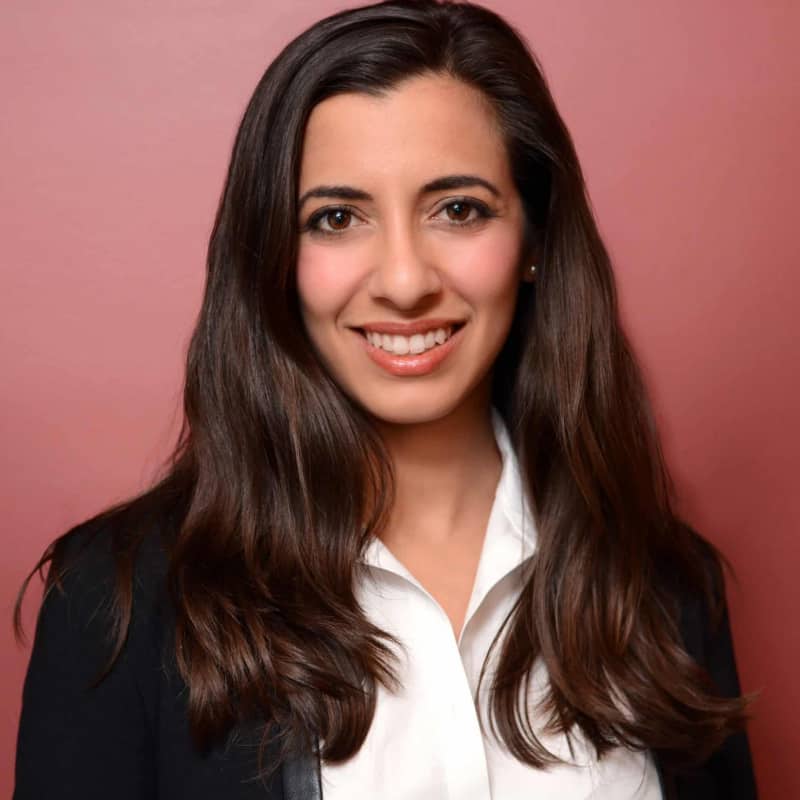 Michelle Rofrano
Conductor
Michelle Rofrano is a Sicilian-American conductor with a strong interest in the intersection of art and social activism. Driven by a passion for storytelling, her recent operatic work includes leading productions of THE QUEEN OF SPADES AND TROUBLE IN TAHITI with The Glimmerglass Festival, the New York premiere of Pauline Viardot's CENDRILLON with City Lyric Opera, DON QUICHOTTE AT COMACHO'S WEDDING with Opera Saratoga, LE NOZZE DI FIGARO with the Crane School of Music, TROUBLE IN TAHITI, AVOW, and A FLOURISH OF GREEN with Westminster Choir College, and COSÌ FAN TUTTE and THE TURN OF THE SCREW with DC Public Opera. She has previously served as assistant conductor with Florida Grand Opera, Spoleto Festival USA, Opera Birmingham, and The Glimmerglass Festival, including the world premiere of Jeanine Tesori and Tazewell Thompson's BLUE. Upcoming engagements include serving as cover conductor for productions with San Francisco Opera, Lyric Opera of Chicago, and Juilliard Opera.
An alumna of the Peabody Conservatory's Orchestral Conducting program, Rofrano enjoys performing orchestral repertoire in addition to opera and has led concerts with Spoleto Festival USA, the CJMEA youth orchestra, and The Little Orchestra Society. Her recordings from Spoleto Festival's Classical Showcase concert in 2019 with the SFUSA orchestra have been featured on classical music radio program Performance Today, reaching a national audience.
In response to the US federal immigration ban of 2017, Rofrano organized and led #NoBan: an orchestral protest concert with an aptly-named ad-hoc ensemble, PROTESTRA, to raise donations for refugee aid organizations. In 2020, PROTESTRA incorporated as a non-profit with the mission of raising awareness about social justice issues through classical music. The group has recently performed concerts advocating for climate justice and racial and gender equality. In addition to her work as the Founder and Artistic Director of PROTESTRA, Michelle is a co-creator of Girls Who Conduct, an educational initiative that provides conducting mentorship for young women and non-binary musicians in an effort to promote gender parity on the conducting podium.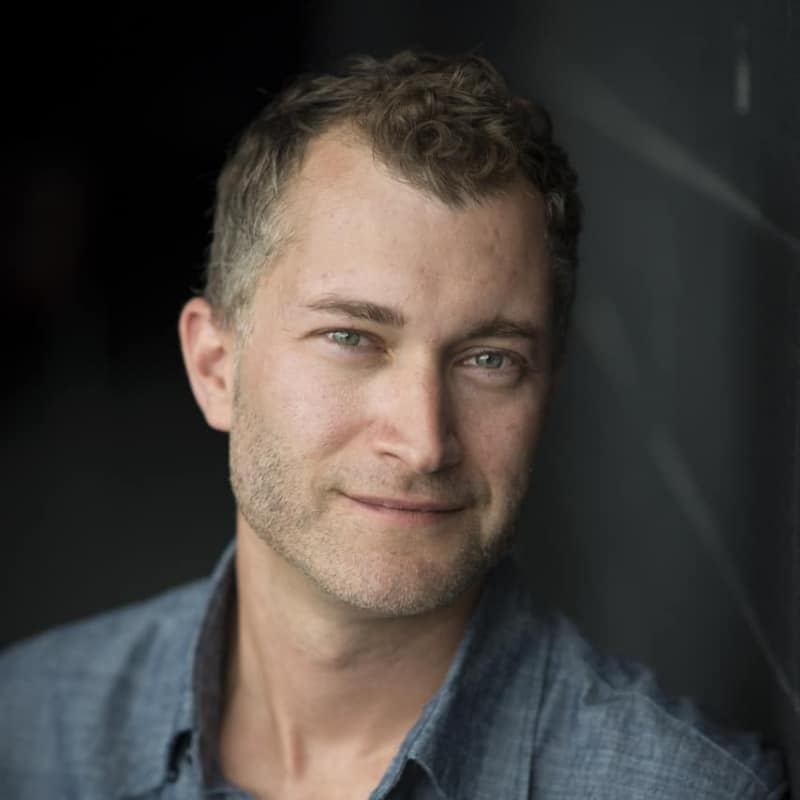 Kevin Newbury
Director
Kevin Newbury is a theater, opera, and film director based in New York City. Kevin's work focuses on issues of community and social justice with a particular focus on our shared LGBTQAI+ history.
Kevin has directed over 70 original theatre, opera and film projects. Recent world premiere highlights include FELLOW TRAVELERS (Cincinnati Opera, Prototype Festival/NYC, Lyric Opera of Chicago, Arizona Opera; named "The Best Opera of 2016" by The New York Times), THE (R)EVOLUTION OF STEVE JOBS (Santa Fe Opera, Seattle Opera, 2019 GRAMMY Award Winner: Best Opera Recording), KANSAS CITY CHOIR BOY (starring Courtney Love and Todd Almond: NYC, Boston, LA and Miami), DOUBT (Minnesota Opera, PBS' Great Performances), BEL CANTO (Lyric Opera of Chicago, PBS' Great Performances), OSCAR (Santa Fe Opera & Opera Philadelphia), the Pulitzer Prize-winning LIFE IS A DREAM (Santa Fe Opera), THE GOOD SWIMMER (BAM Next Wave Festival), and THE NINTH HOUR at Met Live Arts. Kevin has also directed productions for San Francisco Opera, L'Opera de Monreal, Canadian Opera Company, San Francisco Symphony, Barcelona Liceu, American Repertory Theatre, Bard Summerscape, Houston Grand Opera, Wexford Festival, Glimmerglass Opera, Opera Theatre of St. Louis, the Virginia Arts Festival, Portland Opera, and many more.
Kevin's long association with the work of Leonard Bernstein includes directing CANDIDE with the Philadelphia Orchestra (starring Bradley Cooper & Carey Mulligan) in 2019 and Bernstein's MASS six times, including two commercial audio recordings (one GRAMMY nominated). Kevin's MASS productions have been named "One of the Best Events of the Year" by The New York Times and The Washington Post for the Carnegie Hall and Kennedy Center iterations in 2008, and by The Chicago Tribune for the 2018 Ravinia Festival production, which was revived in 2019 and recorded for PBS' Great Performances, airing in 2020.
Kevin's theatre directing work includes the GLAAD-Media Award-winning play CANDY & DOROTHY. As an event director, Kevin has directed and curated the Park Avenue Armory Gala four times, and the BAM Gala once.
Kevin's three short films, MONSURA IN WAITING, STAG, and EPIPHANY V have collectively screened at over 50 film festivals and have won several awards. Kevin also staged the opera scene and served as a consultant on Split the Lark (Season 2, Episode 6) of Apple TV's DICKINSON. Kevin has also directed music videos for Morgan James, Shayfer James, Coyle Girelli, and others.
Upcoming projects include the world premieres of Greg Spears' and Tracy K. Smith's CASTOR & PATIENCE for Cincinnati Opera and Karim Sulayman's UNHOLY WARS for the Spoleto Festival. Kevin recently co-founded UP UNTIL NOW COLLECTIVE. Founded in Summer, 2020, UP UNTIL NOW develops and produces new interdisciplinary work that explores empathy, intimacy, and community, and seeks to challenge the status quo by building new structures for artistic creation. Among UP UNTIL NOW's recent projects include SOUL(SIGNS): AN ASL PLAYLIST, for Broadstream. UUN's first American Sign Language music video for Gladys Knight and the Pips' Midnight Train to Georgia was featured as the Times Square Alliance's "Midnight Moment," playing on 80+ screens in Times Square every night in July, 2021.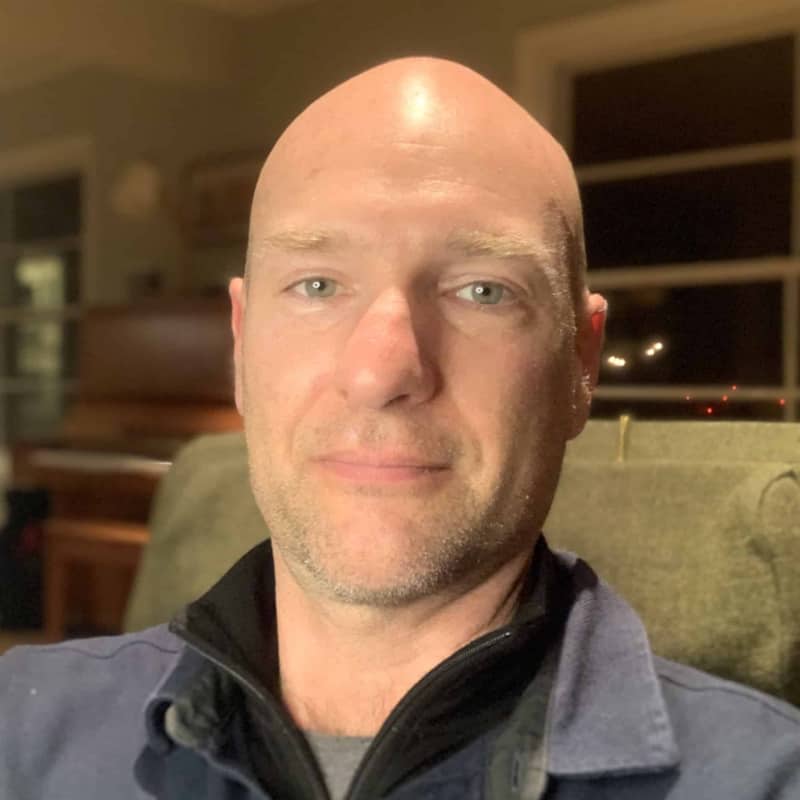 Daniel Meeker
Set Designer
With Portland Opera: Set Designer for EUGENE ONEGIN, L'ITALIANA IN ALGERI, COSI FAN TUTTI, THE DIFFICULTY CROSSING A FIELD & THE LITTLE MATCH GIRL PASSION, and LA CENERENTOLA, and Lighting Design for BIG NIGHT OUT. Also in Portland, CRAZY ENOUGH at Portland Center Stage; BARBEQUE, CROWNS, and THE WOLVES at Portland Playhouse; WELL, LET ME DOWN EASY, and THE BALTIMORE WALTZ for Profile Theatre. In addition to theater, Dan was the lighting Director of the Pickathon Festival from 2012-2019 and Is currently a Set Designer at Laika.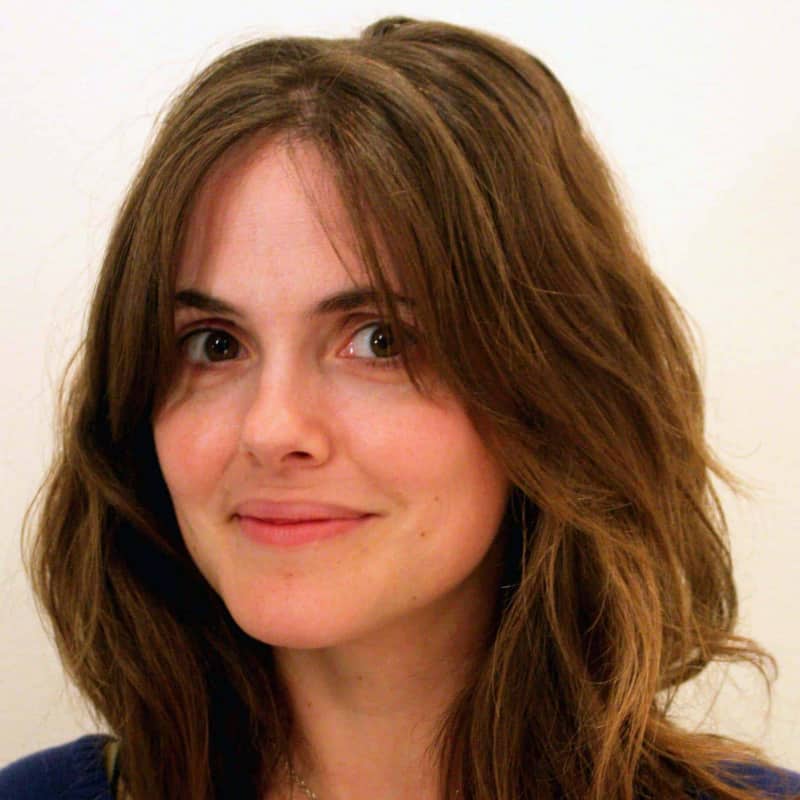 Alison Heryer
Designer
Alison Heryer is an interdisciplinary artist whose work combines costume, installation, performance, and community engagement. As a costume designer, she is a member of United Scenic Artists, Local 829. Her design credits include productions at Steppenwolf Theatre Company, 59E59 Theaters, La MaMa, The New Victory Theater, Portland Center Stage, Portland Opera, Kansas City Repertory Theatre, Indiana Repertory Theatre, Artists Repertory Theatre, ZACH Theatre, The Hypocrites, and Redmoon. Her work has been featured in exhibitions at the Nelson Atkins Museum of Art, World Stage Design, and The Prague Quadrennial of Performance Design and Space. Awards include a Drammy Award, the Austin Critics Table Award for Costume Design, and the ArtsKC Inspiration Grant. Heryer is a graduate of Washington University in St. Louis and the University of Texas at Austin. She is a faculty member in the School of Art + Design at Portland State University where she was recently granted the Sue Horn-Caskey & Charles F. Caskey Professorship of Textile Arts & Costume Design.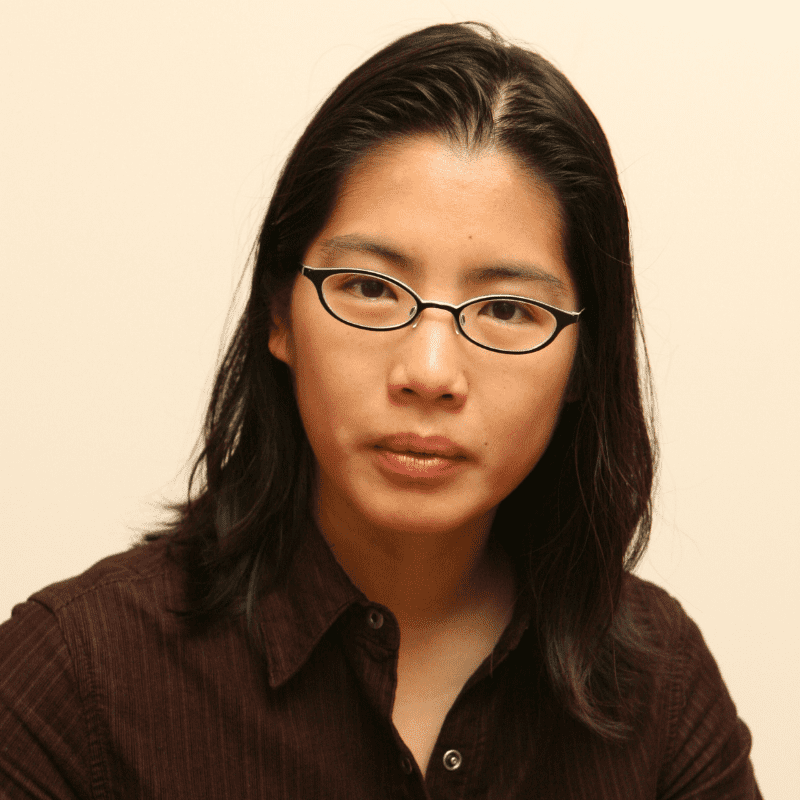 Connie Yun
Lighting Designer
Connie Yun is pleased to be part of the inaugural season for OrpheusPDX. Recent PNW designs include THE THIN PLACE for ACT Theatre, RED RIDING HOOD for Seattle Children's Theatre, Disney's BEAUTY AND THE BEAST for 5th Avenue Theatre, and TOSCA for Portland Opera. Other recent designs include THE ELIXIR OF LOVE for Palm Beach Opera, LUCIA DI LAMMERMOOR for Madison Opera, and the world premiere of THE RISE AND FALL OF HOLLY FUDGE at Merrimack Repertory Theatre. She has also previously designed for Seattle Rep, On the Boards, Tacoma Opera, Pacific Musicworks, The Cabiri, Cornish College, Bellevue College, University of Puget Sound, San Francisco Conservatory of Music, Kentucky Opera, Arizona Opera, Minnesota Opera, and Canadian Opera Company. This spring, her designs will be seen at Hawaii Opera Theater for MADAMA BUTTERFLY, Seattle Opera for LE NOZZE DI FIGARO, and Des Moines Metro Opera for A MIDSUMMER NIGHT'S DREAM.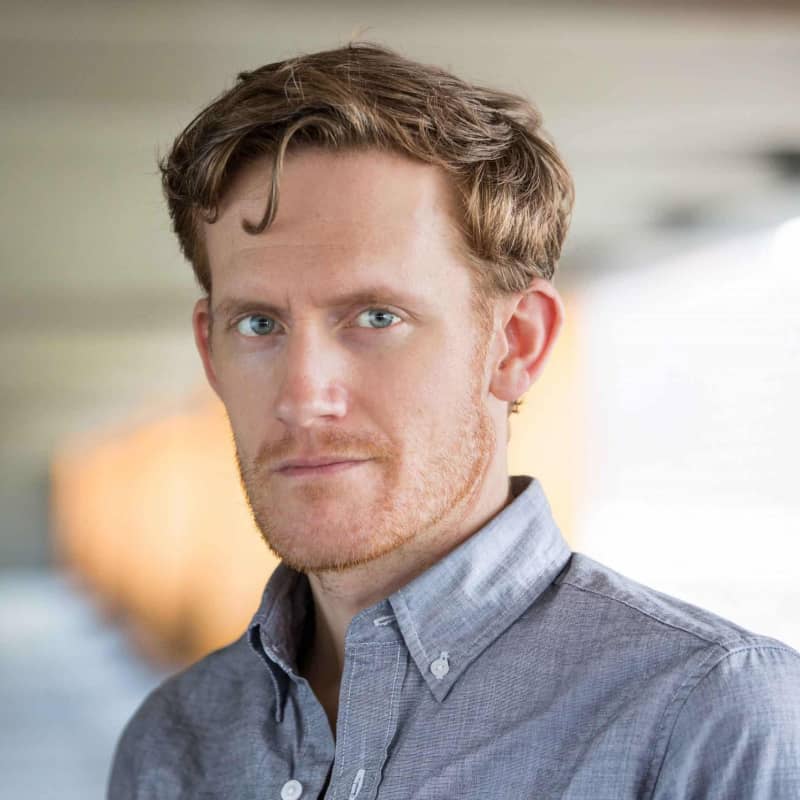 Greg Emetaz
Video Designer
Greg Emetaz is a filmmaker and video designer based in New York. For stage: FIRE SHUT UP IN MY BONES (The Metropolitan Opera), LA FANCIULLA (Del West National Center for Performing Arts – Beijing), LA CLEMENZA DI TITO (LA Opera), and TRISTAN UND ISOLDE (Croatian National Theatre). World premieres of BEL CANTO (Chicago Lyric Opera), DOLORES CLAIBORNE (San Francisco Opera), CHAMPION, AN AMERICAN SOLDIER, SHALIMAR, 27 and THE GOLDEN TICKET (Opera Theatre Saint Louis), and ENEMIES: A LOVE STORY (Palm Beach Opera). For screen: Feature film CAMP WEDDING (Nevermore audience Award, Jim Thorpe Best Comedy), short films BOWES ACADEMY, SPELL CLAIRE, GET THE F K OUTTA PARIS!, DEATH BY OMELETTE (SNCF Prix Du Polar Finalist), and webseries DO IT YOURSELFIE (Friar's Club special Jury Award, iTVfest Best Director award), co-directed with Amanda DeSimone. He's also served as video director for the 2008-11 NEA Opera Honors, the 2011, 2013 NEA Jazz Masters, and created behind-scenes documentaries for Julie Taymor's THE TEMPEST, SPIDER-MAN: TURN OFF THE DARK, and numerous productions at Opera Theatre St. Louis and New York City Opera.