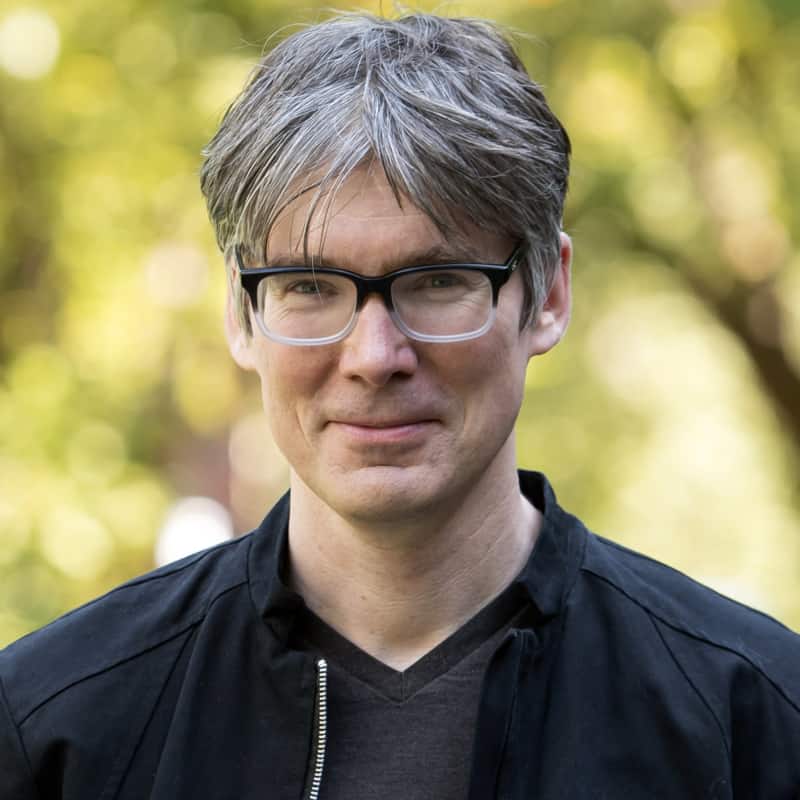 Il Re Pastore: Set Designer
Peter Ksander is a scenographer and media artist whose work has been presented both nationally and internationally. He was a founding curator of the Incubator Arts Project in NYC, won an Obie award for the scenic design of Untitled Mars (this title may change), and a Bessie award for the visual design of This Was the End. Recent Portland credits include designs for The Americans, Apoptosis, It's a Wonderful Life, The Cherry Orchard, Sweat, Indecent, Fronteriza, The Weather Room, Arlington a love story, Our Ruined House. He holds a MFA from CALARTS and is a Professor at Reed College.
His work as a generative performance artist includes: Seeing the Elephant, The Sleeping Dane Effect (a collaboration with animator Melissa Chimovitz) and Apoptosis (developed with Catherine Ming T'ien Duffly and Rose Proctor for the Risk/Reward Festival). He is co-founder of Tiny Elephant, whose first piece, The Stupid Butterfly Project, was presented by Arts at St. Ann's, as part of Puppetlab. He was a member of TENT, a company rooted in image and performance-based ensemble generated work that questions theatrical tradition. Projects included Ugly Children do not get Cake, a rooftop performance exploring the distance between an individual and the dreams contained in the architecture of a city, as well as: Zero Winter, Oh Sweet Captain or the Ahab Stomp, Your Shipwreck is No Disaster, KG: Life in a Tin Can, and He bent his head and watched his steps, for this helped him avoid thinking.
Peter has continuing artistic relationships with Object Collection, for whom he has designed costumes or sets for four different new operas: Problem Radical(s), The Geometry, Innova, and It's All True; and with the Portland Experimental Theater Ensemble (PETE), where he is a company member, regular designer and occasional lead artist. In 2020 he developed The Weather Room, a performance piece where the environment serves as the source text or score for the performers.